What Is The GM Diet?
The GM diet is a weight loss management program developed by the General Motors Corporation to encourage their employees' health awareness routine. They follow a specific diet chart system which involves the consumption of specific foods per day. The GM diet patronizes a strict calorie chart of carb intake, unlike the Atkins and South Beach diets, which are other main stream weight loss programs.  What started as an in-house program for individuals within the General Motors Corporation today has become a worldwide phenomenon. The GM diet plan has grown leaps and bounds and has many followers, and is also termed the "The Cabbage Diet" or "Sacred Heart Diet".
The GM diet plan gives you miraculous results by reducing 10 to 20 lbs. in 7 days. Its primary purpose is not only to motivate weight loss but to establish an overall feel good factor and boost your confidence. The main objective is of the GM diet plan is not just to lose weight following the diet course, but also to cleanse and detoxify your body. In fact, a lot of people resort to the GM diet plan once in a while, just to get rid of the toxins from their bodies, rather than for weight loss.
The diet also cleanses/detoxifies the body, which comes with many other health benefits such as increased energy, better weight loss management, and a stronger immune system, just to mention a few key benefits.
Does The GM Diet Really Work?
When the GM diet plan was first inculcated in 1985, there have been some questions about the diet's effectiveness. Research has confirmed that the diet is indeed effective in triggering fast weight loss. While typical weight loss diets can only help a person shed at most 1 pound a week, the General Motors diet can help you shed many times more weight in a week (up to 17 lbs.).
However it's important to realize that the General Motors diet can be a bit overwhelming for us as there is a radical change in amount of meat servings replaced by an increase in the amount of raw fruits and vegetables eaten. It is also important to note that the GM diet works best when it is supplemented with regular exercise.
Diet experts reveal that GM diet followers should stick to a definite fitness regimen, to boost their energy levels and get the best weight loss results, because the diet can leave a person feeling tired and weak when followed on its own. For maximum results, the GM diet plan for weight loss should run parallel with a normal exercise routine to increase the body's metabolism and also alleviate unnecessary hunger pangs.
What Needs To Be Done?
One of the best ways of reducing the effects of those side effects is staying hydrated. Dieters are advised to drink enough water per day, around 8 to 10 glasses, since the body requires a lot of water for metabolism and energy production, as it slowly gets accustomed to the effects of the General Motors diet plan.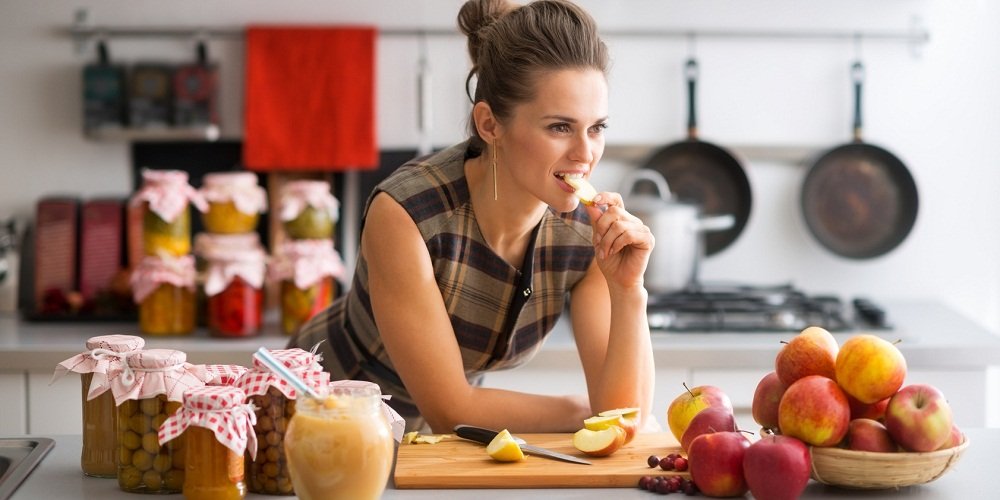 It is also important to note that individuals who follow the GM diet regularly, tend to suffer from increased body heat, as well as fatigue and pain in the muscles. So the best way of dealing with these effects, is to stay hydrated. GM dieters are asked to avoid alcohol as it effects the central nervous system and digestive system, causing water retention, preventing elimination of excess fluids from their systems.
GM Diet Steps: How To Follow The GM Diet?
The GM diet plan is a proven low carb weight loss program, which has followers worldwide. This plan comes absolutely free online and is also available in book stores. Individuals following a GM diet chart are asked to keep their toes on a fixed schedule of diet and exercise, while abstaining from alcohol and cream based shakes.It is important to consume plenty of water for the diet to work effectively. Also, if you feel hungry all the time during the diet, there is a high possibility you aren't following the diet correctly.
The vegetarian GM diet plan is the most effective in stimulating weight loss as it maintains the body's energy levels. The dieters are normally given a seven day chart, which has a list of all the nutritious food that they must take.
Here's a weekly schedule of the GM Diet chart-
Day 1: Fruit only (except bananas)
Day 2: Vegetables only
Day 3: Any fruits and vegetables — except potatoes and bananas
Day 4: Eight bananas, at least three glasses of milk and GM Wonder Soup
Day 5: Two 10-ounce portions of meat and six tomatoes
Day 6: Two 10-ounce portions of chicken and as many vegetables you can have.
Day 7: Brown rice, fruit juice and vegetables
General Motors Diet Tips-
The above information gives you a glimpse of everything you need to know about the GM diet, from how to prepare it to how to facilitate weight loss. So it is advisable to drink lots of fluids to maintain the normal energy levels. This is because once the body gets attuned to the GM diet, it will require extra water for energy and metabolism. Those who instantly follow the diet system may suffer from incessant muscle pain and weakness, increased body heat, and potential health risks like high blood pressure. All of these can only be regulated by adequate amounts of water in the body. If you're suffering from diabetes or struggle controlling sugar levels, then you're advised to stay away from this program
Must Read: A Guide To Treating Diabetes In Its Early Stages – 7 Steps
Numerous studies have proven that the diet is effective in triggering fast weight loss. Although the diet has some side effects, they can be managed by following the diet steps to the letter as well as staying hydrated and resting as recommended. If the GM diet is coupled with proper diet and exercise, you can portend maximum benefits out of it.
The positive aspect of the General Motors diet chart is that it could be modified according to the regular eating habits of people. Keeping that in mind, an Indian and vegetarian version of GM diet plan has been developed. Hence, the GM eating plan is not as restrictive as some other plans.
Save
Save
Save
Save