Workday makeup does work you up and wear you down if you don't know how to do your beauty routine or if you don't have the slightest idea if you're doing it right.  Truth is, wearing your makeup for a usual workday doesn't have to be complicated.  Perhaps, what you've been doing is right all along.
The 15-Minute Or Less Makeup Tips For Working Ladies.
Find out if you've been doing your makeup right plus, find more tips and tricks to try. Keep reading the following makeup tips for ladies:
#Tip No. 1: Go In For A 'No Makeup' Makeup Look.
Any day is the perfect day to incorporate this illusion into any of your corporate looks. The secret, as in any other makeup trick, is to get your skin well conditioned. Stick to sheer cover-ups. A thin and sheer BB cream is preferred.
If you have naturally blessed and well groomed eyebrows, you can skip you eyebrow pencil. Apply a peachy color on your cheeks and wear a nude shade for your lips. Done in five minutes! You still got plenty of time left to grab a cup of coffee.
Must Read: Best Makeup Tips that are Recommend by Popular Makeup Artists
#Tip No. 2: Subtle Elegance Makeup.
This is the makeup tip that's perfect for a job interview. When you go in for your credentials to be evaluated, you want your interviewer to focus on your resume and less on your iridescent lips. Work on your complexion just to keep your skin from greasing but not exactly to cover up minor imperfections. Line your eyebrows. Apply eye shadow to give your eyes some depth. Use a nude peach or pink lip shade. Get your hair strands off of your face. Good luck!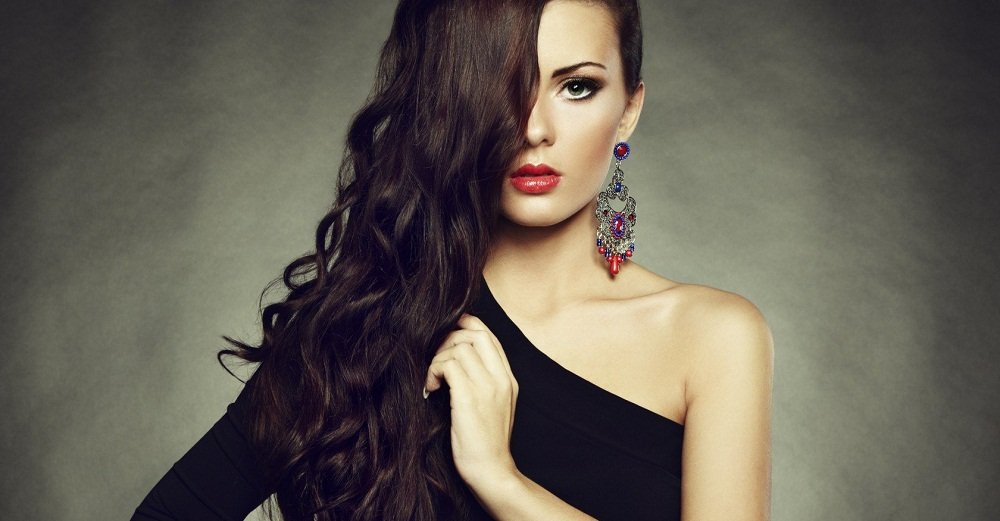 #Tip No. 3: Ace Level Makeup.
This is the makeup technique made for a special presentation when it's your promotion or reputation that's on the line. Makeup suitable with your power suit is what you want to achieve. For this look, make sure that your eyebrows and lips are well-defined. Feel free to color your lips in a darker plum or burgundy shade in matte. Other than these two, keep everything else in the background.

#Tip No. 4: Spirited Workday Makeup.
This makeup tip is made for those days when you need just a little splash of fresh color to inspire you. Simply follow Tip No. 1. This time, use your lips to make your creative statement. How about a lipstick in light orange?

#Tip No. 5: Makeup To Impress.
For those days when you feel like you need a boost, bring the power of makeup to your eyelids. Wear your smoky eyes but, use only earth colors — onyx, and shades of grey and brown — to keep your makeup work appropriate. Lengthen, thicken and curl your eyelashes moderately. Tone down your lip color.
#Tip No. 6: Party After-Work Makeup.
This is the look that takes you from the morning rush hour traffic, all the way to midnight. Put on sheer matte makeup to keep your colors from sliding off of your face but still allow your skin to breathe. Keep things basic, except for your eyelids. Add a pop of eyeliner, say see green or powder blue eyelids.
#Tip No. 7: Contoured Beauty.
When expecting a more social day with your colleagues, clock in to work wearing high cheekbones and a well-defined jaw.  Take your bronzing powder and apply it on the deep parts of your face. Next, pick up your highlighting powder and line the high points of your face, which are your forehead, nose bridge and chin. Since you also want to bring forward your under eyes, and make your cheeks more prominent, put highlighter on these areas as well.
#Tip No. 8: Laid Back Workday.
Look like you just came from the beach without having to file for a holiday vacation leave. Put on your browser then work in a blush on your cheek. Apply a white eyeliner in the inner corner of your eyes. End with a sultry nude lip. It's one of the best makeup tips for working ladies missing a tan but not a big fan of the sun.
#Tip No. 9: Sweet And Demure Makeup.
Do this look in under 10 minutes. Start with your usual daytime skin treats. Use two colors to create depth in your eyes. Use the darker shade to line the folds.  Line your upper lids. Wear a subtle pinkish blush then top with a highlighting powder. Blend. Tackle your lips and cover your pout in a hard candy shade with just a hint of shine.
#Tip No. 10: The 3 Minute Miracle Makeup.
Stayed up late and now you're late? You don't have to show up in the office looking beat. Apply and tap in that eye serum and moisturizer. Once these products are packed, use your concealer topped with a highlighter around your eye area. Line your eyebrows. Put on a light mascara. Wear a nude lipstick. Now, run!. Try these tips for perfect office makeup.

Conclusion

For those days when chaos has taken over your work desk, remember what Albert Einstein said, "Out of clutter, find simplicity."
Save