With summer finally here, it is time to get back into shape and shed those leftover pounds from winter. While it is nice playing "Ghost Recon: Wildlands" 24/7, it is time to tone up for the summer.
Below are the top ten hottest fitness models on Instagram to help give you that extra push fellas! You're welcome!
#10. Karin Jonsson @PT.Karin – (7,872 followers)
Karin is not the typical Swedish blonde bombshell. Not only does she look amazing but her posts are so inspiring it can pull you out of the funk you're stuck in and motivate you to get to the gym, the park or wherever you workout.
#9. Brittne Babe @BrittneBabe – (1M followers)
Although looking like she couldn't harm a fly, Brittne has some amazing strength and creativity out of this world. Just be following her Instagram page you will learn 10 workouts that can be done anywhere, and I mean anywhere. Guaranteed.
#8. Lina @Lina_Fit – (746k followers)
A lot of the posts you will see on Lina's Instagram page are aimed at women, especially the workouts, but by following her you will see someone who oozes energy and someone who is truly committed to bettering herself. And it doesn't do any harm that on a scale of 1 to 10 she is about a 12.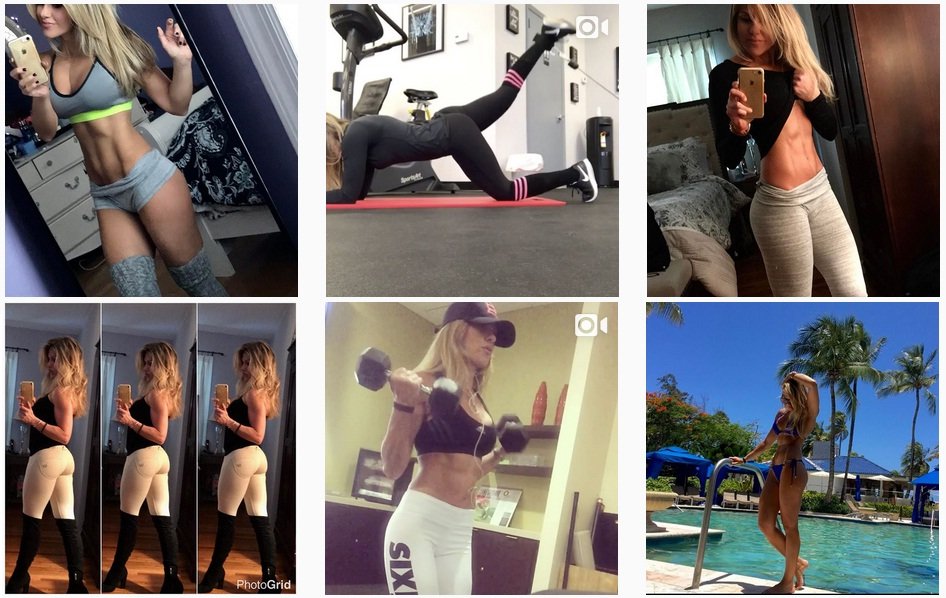 #7. Lauren Drain Kagan @LaurenDrainFit – (3.4M Followers)
Lauren is the traditional head turner that will leave anyone asking themselves if they just saw that. But she isn't just an impeccable specimen, she is also a fantastic motivator. Well, if she can't make you want to hit the weights or your cardio hard, then no one can.
#6. Lais De Leon @LaisDeleon – (980K Followers)
Before I came across Lais I was one of those men who always said a girl with ab muscles would not be attractive. Then Lais showed me the light. Just from looking at her you can see all the hard work she has put in over the years. She was and still is one of the reasons I hurt my body every day.
#5. Ashy @AshyBines – (856K Followers)
I feel slightly ridiculous even suggesting that this women could possibly drop down to fifth on any list but I'm doing it. After following her Instagram page you will be ready to make changes. This is a guarantee. This girl is simply that inspiring.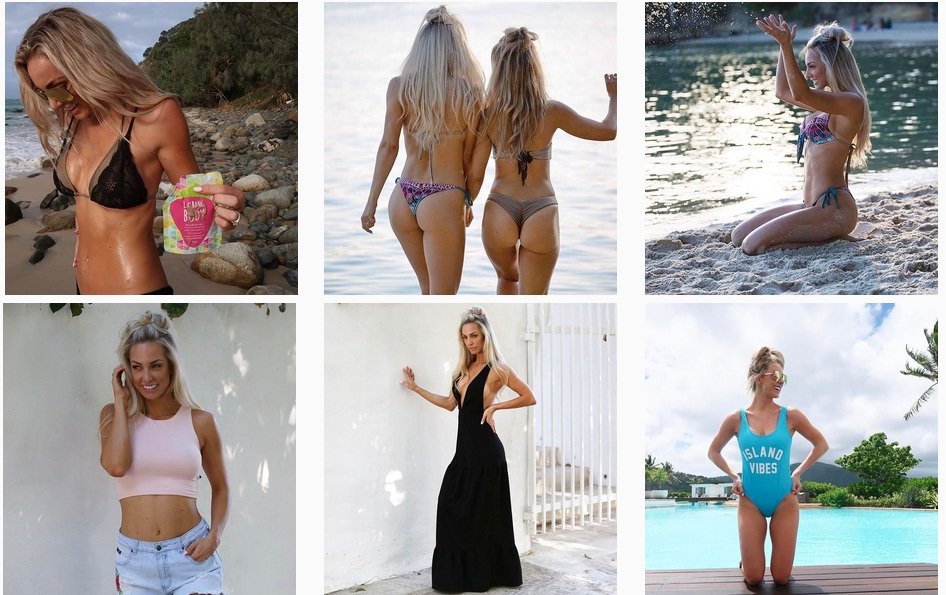 #4. Alexa Jean Brown @AlexaJeanFitness – (2M Followers)
Alexa is the living proof that the good old "no time" is not a legitimate excuse. She maintains a body most women would die for while raising children. But she doesn't only post about fitness, she posts about her life, making her a much more relatable person.
Plus the vast amount of videos she posts of her workouts leave you feeling ready to get off the sofa and get a sweat on.
#3. Kayla Itsines @Kayla_Itsines – (6.6M Followers)
Kayla is heaven sent. She is the complete package. Beautiful, driven, inspiring and she promotes people that are doing well. I don't care if you're a man or a woman, aged 18 to 80, if you are looking to improve your health you definitely need to be following Kayla or her BBG Workout Program.
#2. Bella Falconi @BellaFalconi – (2.8M Followers)
Bella is a powerhouse. That is the only way to describe her. She lives and breathes health. And she looks pretty spectacular too. She proves that everyone can workout, even as a business owner she still manages to find the time to hit her body and mind.
I'm not really a fan of this whole #WCW (Women Crush Wednesday) thing but if I was, it would most likely be 52 weeks of Abbie. This woman is, well, indescribable. She works hard and some of her posts are hilarious. She celebrates her small wins and provides a level of honesty that some fitness pages seem to lack.
Abbie if you're reading this, I love you.
Friends, these are the 10 Hottest Fitness Models on Instagram, you should be following if you are fitness freak. Let us know, who you are following on Instagram and your favorite Instagram female fitness trainers. We are waiting to hear from you.