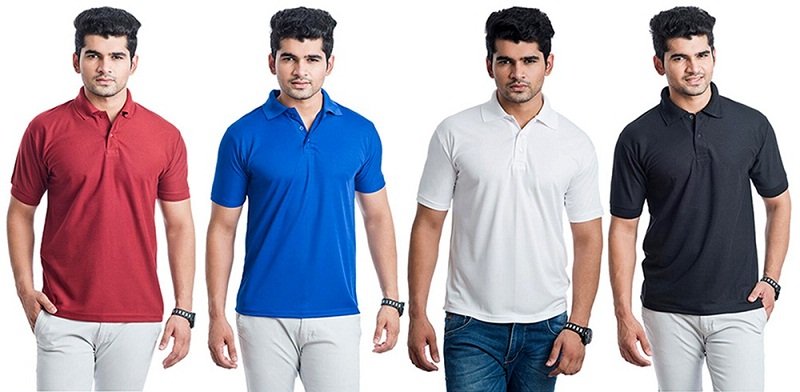 A polo shirt is a must have hassle-free clothing in men's wardrobe, an essential basic – one that gives a perfect edge to the basic Tee. A Polo is the perfect combination between the casual & semi-formal when done right, but can be pretty much a let downer if worn wrong. It is a timeless piece of attire that never goes out of fashion, plus is super comfy to sport.
From choosing the right fit to pairing it with other clothing in order to complete the look, here are five necessary hacks to choosing a Polo T-Shirt that saves you from a ridiculous pair-up & makes you pull it off classy, whether putting up a casual attire or a semi-formal look.
#1. The Right Fit
Making sure you find the right fit with whatever apparel you choose for your body type; size & taste is the first thumb rule of pulling any look off with style & ease. Not only does it enhance your physique, it also makes you look crisp & dapper.
Do not opt for plus sizes that come across as baggy & shapeless, also make sure that it isn't too long and should not fall beyond half the back pockets of your denims if worn un-tucked. Not all shirts are made the same way, every one varies from brand to brand, so try it on if buying in store or be specific with your measurements when buying.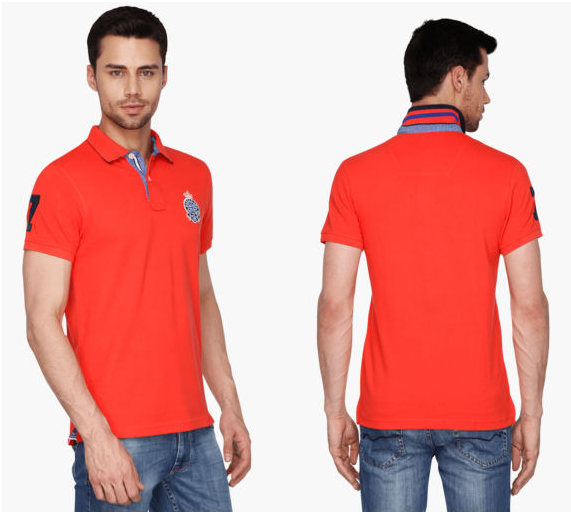 #2. Casual or Formal?
Polo T-Shirts have a significant advantage as they can be altered into both casual and formal attire with a little mix & match. Pair it up with jackets or blazers for a smart look switching between bottoms like – jeans, shorts, trainers or trousers as the occasion calls for it.
#3. Styling It Right
It is important to choose the right style that flatters your build, whether the buttoned-up look paired with well-fitted bottoms or the more preferred casual un-tucked look over tucked shirts. Tucking the shirt in makes one look aged & much older, downplaying the attire. Also choosing the right colour is vital, basic neutrals like whites, blacks,& blues are the prominent choices, while one could wish to experiment with different colours keeping in mind the matching & contrast of the entire outfit.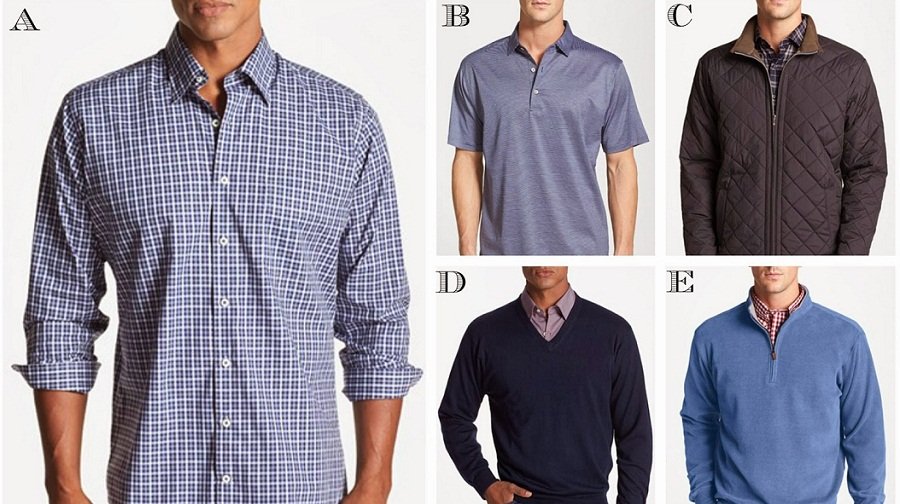 #4. The Right Material
There are six types of Polo T-Shirts; it is up to you to choose the style & material in sync with the occasion along with your comfort. Blended shirts are a mix of cotton & synthetic fibre – comfortable, affordable, wrinkle free and stain resistant. Jersey knits are wrinkle free, have elasticity & are breathable.
Performance shirts are a quality products as the name suggests, known for their durability, lightweight, stain resistant & other added features. There's Polyester for their resilience, pure cotton for comfort & silk for dressy occasions.
#5. Dos and Don'ts
Keep in mind the sleeves and their comfortable fit so as to show off those workout muscles. Sleeves shouldn't be too loose & neither too tight but rather complementary.
Make sure you choose the right neckline as suited to the occasion and as offered by different brands.
Do not wear an undershirt or it'll bulk you up & downplay the entire look – Polo T-Shirts are meant to be worn without them. Also keep up the deodorant.
Do not pull-up the collar.
No flashy logos.
Fortunately with the Polo T-Shirts, one has a huge price range to choose from, different materials as suited to the occasion & one's comfort, whether you order it online or go to the store, it is essential to identify your style and personality. With these simple hacks, one can amp-up the look & turn your boring old get-up into a classy one.