Keeping your skin in good condition is key now with summer approaching. There are so many skin and beauty products on the market, for 'any skin type'. What's tricky about them is that they're often quite expensive, and many of them contain 'ingredients' you can't pronounce. Going natural is the best thing you can do for your skin. Organic and all-natural products are also pricey, so it's best if you can make your own. You may think it's difficult or expensive, but once you make one beauty product yourself, we promise you'll be thrilled. You can use many natural ingredients, like essential oils and of course, spices.
Spices and herbs have many health benefits. Some are good for digestion, some have antioxidant properties and many contain nutrients that will nurture your skin and hair and make it healthier. They can also help prevent premature aging and skin damage. To condition your skin, you can add spices to your lotions, tonics, and washes.
Check out these 6 Spices You Can Use In Your Beauty Routine:
1. Fennel
Fennel seeds will clean your skin and give it even tone.
You should use fennel if you have sensitive skin. It will help you with redness and irritation, and minimize any kind of damaged skin by sun exposure. When you add fennel, you'll feel the cooling effect. It will reduce any inflammation and make you feel refreshed. You can use it in body gels and lotions, and even makeup removers. Fennel seeds will clean your skin, deep pores and dead skin cells. To clean your face, just add fennel seeds to hot water. Leave it to cool, dip with a cotton ball and wipe your face. It will clean all the dirt and you'll be impressed with the results. You can clean your face even twice a day if you wish, it'll restore your natural tone.
Once more thing you'll be glad to hear, fennel can help you get rid of cellulite. It can also be good for your hair if you drink the fennel seed water. That will stimulate hair growth. Fennel has many other beauty benefits. It slows down wrinkling, helps with puffy eyes and detoxifies skin from the inside out. You can make a great mask using fennel. Just mix 1 tablespoon of fennel seed mix with 1 teaspoon of water. You'll get a thick paste that you should gently scrub on your face. To stimulate blood flow, make a circular motion with your fingertips.
2. Ginger
Ginger is one of the best cellulite reducers.
Besides ginger's reputation for being an aphrodisiac, it also has antioxidant and toning properties, just what you need to keep your skin radiant. Ginger is also a powerful antiseptic. It'll clean your skin and make it smooth. If you have white scars, you can put fresh ginger on your skin and it will significantly reduce them. You can mix ginger with lemon to make an awesome body scrub since ginger is one of nature's best cellulite reducers. If you feel creative and you want to relax, try making a good old-fashioned massage oil. Infuse ginger, any essential oil you like and enjoy the massage. Ginger can improve your circulation, and relieve some of the aches and pains. So, if you had a long day, use ginger bath salts. A nice relaxing scent, perfect for drifting away.
So while we're talking about the skin, but what about the hair? We already said ginger promotes circulation. That is essential for hair growth. If you have problems with hair loss, try making a ginger hair mask. Grate the ginger, add jojoba oil, massage the mix into your hair and voila. After 20 minutes, rinse it and you'll immediately see the difference. Your hair will be soft and shiny and if you use it often, it'll grow quicker.
3. Cinnamon
Cinnamon can be used to slow down the aging process.
Sweet and spicy cinnamon is not just a part of delicious desserts. It's often found in soaks and scrubs since it has antifungal and anti-bacterial properties. First of all, if you have or had problems with acne, cinnamon will probably become your favourite thing ever. It's so great in stopping acne bacteria, you should consider adding it in your scrubs and masks. DIY cinnamon face masks are easy to make – cheap and most importantly, very efficient. While we're talking about face masks, we shouldn't forget one more awesome property. Cinnamon can slow down the aging process dramatically. So, if you have wrinkles or sun damage, don't forget cinnamon. You'll be amazed, we promise. Also, if you have hair problems, it'll do wonders.
Must Read: Top 18 Age-Defying Foods That Lowers Blood Pressure
So, what can you make from cinnamon? TONS of recipes you can use to make your own bronzer lotion, body scrub, bath salt, soap bar, mouth wash, hair mask, even dry shampoo and foundation powder. You'll get glowing skin and gorgeous hair. Of course, mix it with any ingredients you like, like essential oils. Do some research, roll your sleeves and begin.
4. Saffron
You can add saffron to your face masks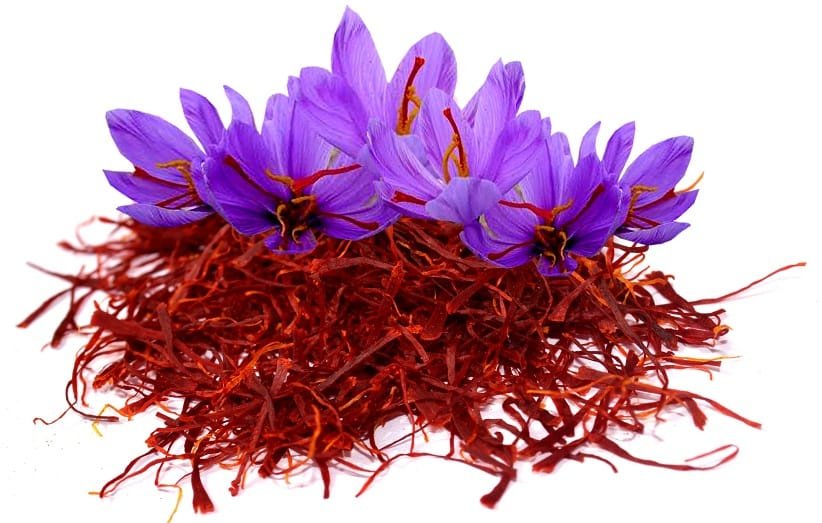 Many say saffron is the most precious spice in the world. It gives aroma to your recipes and has so many health benefits, we just wouldn't know where to start from. Apart from these qualities, it can be used in the daily beauty routine. So, how do we use it?
If you mix it with sandalwood and a bit of milk, you'll get a great face mask that will give you radiant and smooth skin. Saffron has anti-bacterial qualities, so it can be used for curing acne. The saffron milk combination can serve as a face wash. Just soak saffron in milk for 2 hours, and use it on your face and neck. It'll help reduce dark circles and fatigue lines. Your circulation will improve and your skin will glow.
You can combine saffron with different oils like olive oil, almond oil or coconut oil to massage your skin. It will relax you and the oil will have a wonderful smell. You can make all sort of hair masks since saffron helps to arrest hair fall and promotes the growth of new hair. It makes a smooth paste and regular usage restores hair damage.
5. Clove
Using clove is a great way to get rid of acne.
Clove is an aromatic flower bud that's commonly used as a spice. It has many health benefits like preventing inflammation, improving the digestive system and helping with cough and colds…When it comes to beauty, it also does wonders. What's great about it is that it gives long-term effects. Clove is one more effective ways to get rid of acne. It will kill the bacteria that causes it and make your skin healthier. Clove oil also removes stains and streaks on the skin and make it softer.
A source of many antioxidants, minerals and vitamins that will maintain healthy skin and hair, cloves can be also used in conditioners to moisturize dry hair. You can make your own mask, apply it on hair, wait for 5-15 minutes and rinse. Use it regularly and you'll be amazed with the results.
6. Turmeric
Turmeric contains many antioxidants that will make your skin smooth and soft.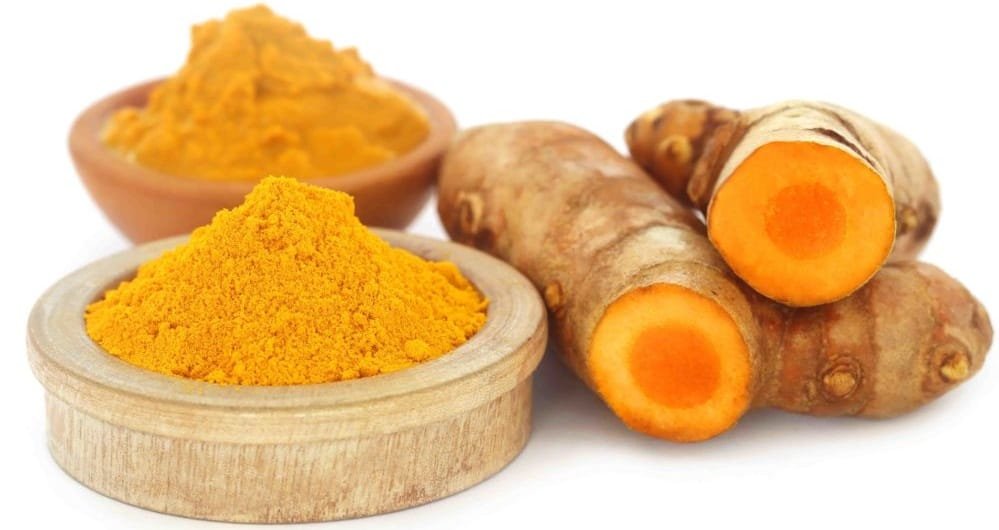 And last but not least, Turmeric. It contains antioxidants that will stimulate new cell growth and help keep the skin's elasticity intact. You can use it in tonics to even out your skin tone. It's an active ingredient in skin products, especially for women with oily skin. You can make a smooth paste using turmeric, sandalwood and orange juice.
For all the ladies with stretch marks, Turmeric can do wonders. You can use the mixture of turmeric, besan, and raw milk/rose water/yogurt. Apply it daily and leave for it to dry. When you use it regularly, you'll be able to see the difference.
You can use Turmeric to cure acne and pimples, mix a bit of turmeric powder with sandalwood paste or use raw turmeric with a with few drops of rosewater. That mixture can also heal cracked heels or other areas where your skin has become excessively dry. It's important to use turmeric regularly to see the desired effects.
You probably didn't know about all these beauty qualities some spices have. What you have to do is just find a spice, a way to use it, and add it in your daily beauty routine. Simple as that.