It's time to go on a summer holiday!  Just the thought of burying your feet into the sand, gazing out into the blue green ocean, and listening to the waves roll to the shore sets you daydreaming.  But, before you get all too excited, below is a list of common mistakes you cannot afford to make when you hit your next summer destination.
You're all fired up and excited, alright but, that's no excuse for getting the wrong attention.  So, take note, from using a skin lightening cream down to your grooming, you need to make a checklist of these 7 most awkward situations a woman can find herself in this summer — don't be one of them!
Check Out The List Below And Do Your Best To Avoid These 7 Awkward Beauty Mistakes:
1. Forgetting To Put On Your Sunscreen
The perennial mistake women always make is forgetting to put on UV protection.  Keep in mind that the sun is beautiful skin's archenemy.  Keep that sunburn off of your skin and away from your skin's surface you don't want to find them in.  Help your skin protect you from the aging and damaging effects of the sun's UV rays.
Do keep in mind that even with sunscreen on, you're still not going to get 100% protection.  So, be more aware of how much time you're spending under the sun and what time of the day you're out playing.  Stay out of the sun between 10 in the morning and 4 in the afternoon when the sun is at its hottest.
Must Read: Skincare- Sunscreen Facts You Should Know
2. Unflattering Tans
If you're dead bent on getting a tan, it will do you good to know the risks you're taking. Two to three million people worldwide are estimated to be affected by various forms of skin cancers according to the World Health Organization — don't be another statistic. Even then, tan marks cannot be helped sometimes so make sure you're wearing the right clothing when you're soaking.
See Also: How to Beat Scorching Heat This Summer Using Refreshing Herbs?
3. Dark Underarms And Dark Groin Area
This is not even awkward, it's embarrassing!  Weeks before your scheduled trip, make sure to check out these areas for any signs of hyper pigmentation.  Even if you don't, it will still do you good to solicit the whitening powers of a skin lightening cream so you won't have to worry about dark skin. If you need drastic improvements over a short period, pay your local skin clinic a visit to seek pro help.
4. Untamed And Unwanted Hair  
Again, it will be an embarrassment and major hassle to suddenly be reminded that you forgot to shave your legs, pull hair from your armpits, and get that little triangle down there a Brazilian treatment.  Eew, eew, eew!  So, please pay attention to good grooming — first — before you even begin figuring out what accessories and outfits to pack up in your baggage!
5.  Wrong Bikini Fit
What most women don't get about swimwear is that it's often not their bodies that are lousy rather, it is the bikinis they choose to wear that are wrong for them.  So what if you don't have the Tommy Hilfiger bikini figure of Gigi Hadid?  Have a little more faith in your body —start singing Meghan — "all the right junk in all the right places" — nobody cares!
Take the time to find the right bikini that fits you, and make sure you're not going to get a wardrobe malfunction too. A trending one-piece swimsuit can also look smokin' hot – and very classy at the same time.
6. Sloppy Makeup Gone Rogue
Wear makeup on the beach all you want but get smart.  Try a tinted sunscreen, and instead of a mascara, give yourself an eyelash extension!  Use long wear lipstick.  If you're not confident you can pull off your drama, just drop the idea of wearing makeup.
7. Wearing Wrong, Uncomfortable Footwear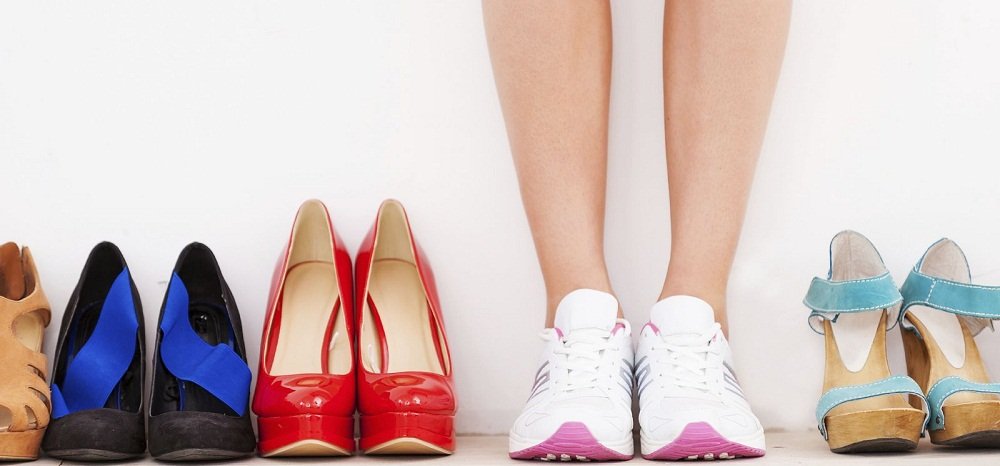 Make sure to use comfortable footwear please.  You're not headed to a red carpet event so keep your soles happy with flats.  The most you can go are level wedges.  Don't be a pain to your crew when you can't keep up because of your inappropriate shoes!
Conclusion
Have fun and don't embarrass yourself —two rules to keep in mind so you can make this summer a memorable one for all the right reasons.