Feed your skin
Why to splurge on creams when you have something natural, already in your kitchen…
Do you know the food you intake, wondrously works for your skin too? All you need to know is, "Eat Right, Stay beautiful". We provide you a list of different types of food, which will gradually furnish your skin and resolve all your skin issues, especially in old age. It is not only the cheapest way to ward off your wrinkles, dark spots but will improve your skin tone too.
A Perfect Balanced Diet for a Perfect skin
Your diet plays a major role in modifying the texture of the skin as, A Perfect Diet and A Beautiful Skin goes hand in hand. Your diet must contain vitamins (A, C, E), Minerals, Beta-carotene, Nutrients and Zinc. Wondering what to eat that constitutes all these? Well your diet meal will have new stuff now!
7 Foods with Benefits:
#1. Spinach
Spinach is an excellent healthy food remedy for rejuvenating the skin. It contains antioxidants & minerals that help to keep the skin smooth. This dark green leaf contains Iron and vitamin C which are important for collagen production. You can either cook it or you can try its juice. Having this, will serve enough amount of water to your skin and will keep the skin hydrated.
Caution: Spinach is rich in oxalates, an anti-nutrient that may be cause complications in some people, especially those with kidney problems.
#2. Celery
When your goal is to delay the development of wrinkles, your daily diet must have celery in it. It keeps the skin hydrated and ward offs the dryness of skin. It contains vitamin E, A and C which helps to prevent the signs of aging. It reduces high blood pressure and removes stress; this reduced stress will reduce wrinkle formation ultimately. It serves you very low calories and easy digestion.
See Also: 14 Stress Fighting Foods That Reduces Anxiety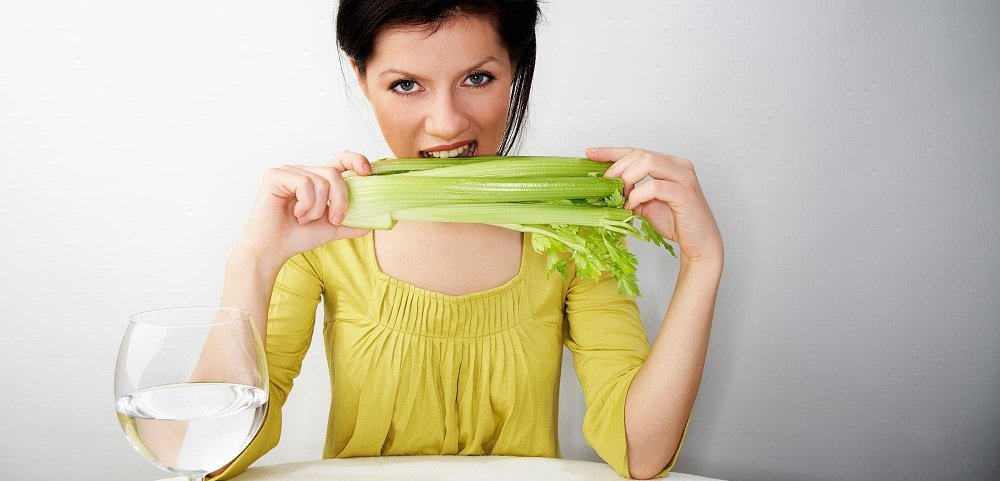 Caution: People with kidney problems, low blood pressure and pollen allergies are recommended to avoid it. It can cause severe inflammation.
#3. Strawberries
Who doesn't like strawberries? Everyone loves to eat it! But you might not know, this juicy fruit contains vitamin C which resolves many skin issues such as wrinkles, dark spots. It is a powerful fruit that can improve your skin's elasticity and resilience because of its antioxidant properties. Eating this pulpy fruit, is itself a natural form of curing skin issues and making it healthy and beautiful.
This appetizing fruit is good for all and doesn't carry any side effect.
#4. Eggs
Do you know People who eat eggs daily are less prone to wrinkles? Eggs are a good source of amino acids which produces collagen and elastin, provides an elegant texture to the skin. It is a heavy pack of proteins, nutrients, selenium, vitamin A and E. Because of its antioxidant properties, eggs count in powerful healthy food list. Best part is, you can have it in variety of dishes as an ingredient for a change.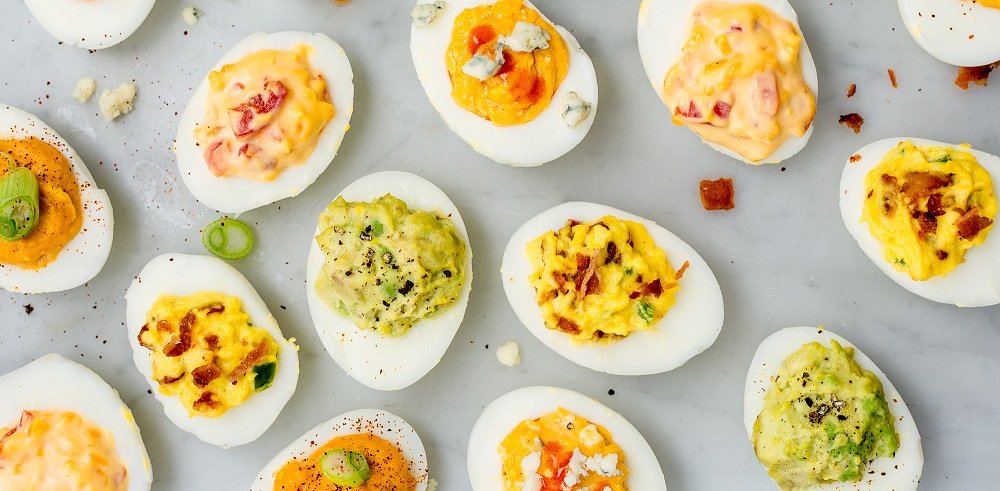 Caution: Some people might be allergic to chicken egg, so in that case you have to avoid it.
Must Read: Follow These Beauty Tips Every Night To Get Flawless Skin
#5. Pumpkin
Yes this Halloween Pumpkin can benefit in reviving the skin too. It contains alpha hydroxyl acids which helps to remove dead skin cells and keeps the skin smooth and supple. Perfect for both oily and dry skin. It is loaded with Zinc, vitamin A, C and many fatty acids which keep wrinkles at bay and keep the skin moisturized.
You don't have to worry about its side effects. Pumpkin is safe to be in taken as food and is safe in medicinal amounts for people.
#6. Kiwi
Kiwi powerfully leads in the fruit world due to its multiple benefits. This delicious fruit is rich in vitamin C and acts as a great natural ingredient for skin care. Due to its antioxidant properties,it helps to eliminate the wrinkles and leaves the skin healthy and glowing. It has anti inflammatory properties which heel your dark spots, acne etc.
Caution: If you are going for a surgery then Kiwi might increase the risk for bleeding during surgical period.So you have to stop eating kiwi if you are planning for a surgery.
#7. Sweet Potatoes
It is the most nutritious vegetable that contains anti oxidants perfect for dry skin, when you have wrinkles. It has a super store of vitamin-C and many root proteins that feed your skin and help to maintain its elasticity. It promotes synthesis of Hyaluronic acid which helps keep the skin smooth and supple. It is one of the least allergenic foods.
Caution: Sweet potatoes contain an oxalic acid and due to which individuals with oxalate urinary tract stones have to avoid it.
Other Ways to Intake These Nutrients
If in any case you don't like to have it in your meal, just because you don't like the taste. You don't have to do it. Trust me!
The second option wallops you, scrub it on your skin. This will also work favourably in nourishing your skin making it worth. When you rub the pulp or extract on the skin, it will refresh your skin, moisturize it, leaving it soft and supple in the end.