It really doesn't matter what brands they wear, or whether they dress up or dress down—the French are known for their perfect style, persona and sex appeal. More than their sensuous figures, French women are known for their flawless and natural beauty. And no, there isn't any rocket science behind it. Read on to learn the eight beauty secrets of French women.
1. Bare your skin
Yes, going natural is the biggest beauty secret of French women. They don't believe in piling on foundation or any other such product on their faces. By basic makeup, they mean naturally glowing skin, a little blush, mascara and lip balm.
Tip: No matter what look you're sporting, slightly red stained lips can do no harm.
2. Weekly massages
When French women say go natural, they obviously mean enhancing your natural beauty. They believe in going for facial massages every week and doing all they can to maintain that healthy glow. Regular massages and facials help fight the signs of stress on your face.
Tip: Always massage your face gently and stroke upwards when applying moisturiser. This will increase blood flow to your skin and bring a healthy glow.
3. Splurge on a good haircut
Instead of spending a bomb on your cosmetics and styling products, splurge on a good haircut. A great haircut can make you look good even when you get out of bed. It's all about simplifying life.
Tip: French women are known for undone hair. Maintain a healthy shine in your hair and you are sure to rock any hairdo, anytime.
4. Stay hydrated
In the end, it boils down to being beautiful inside. Keep your body hydrated. Drink enough water, juices and fluids. A well hydrated body is sure to show through your skin.
Tip: Keep a spray bottle handy. You can use mineral-rich spa water to freshen up through the day.
5. Red lips
Red lips instantly add beauty to an otherwise natural-looking face. With minimal makeup, red lips look really beautiful.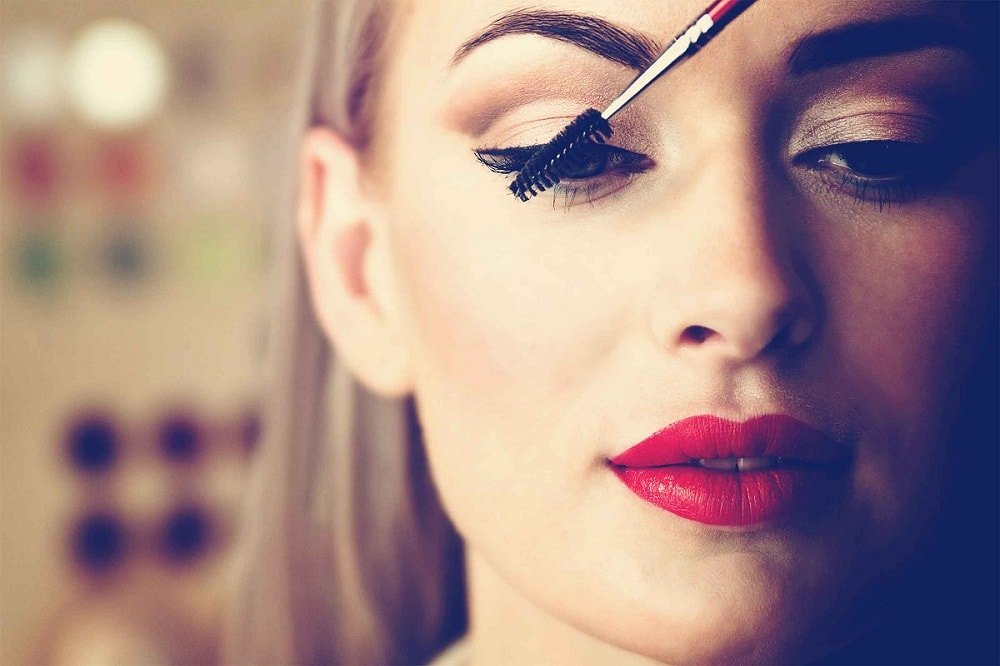 Tip: Choose a shade of red that complements your complexion. It is more important to use the right shade for you than to use the one in trend.
6. Focus on your features
French women believe in highlighting features rather than contouring. They celebrate who they are naturally rather than reconstructing features to create something that they do not have.
Tip: Highlight your cheeks, nose and even your cupid's bow. It adds radiance to your face, making it look beautiful naturally.
7. Work on your eyes
The eyes are said to be the most expressive part of one's face. French women love sporting the messy smokey eye look. They also love the cat eye look. Go minimal on makeup, and you're sure to look as sexy as any French woman.
Tip: French women never merge the smokey and cat eye looks together.
8. Invest in looking young
Make sure you use good products to maintain young-looking skin. A cream with high SPF is a must even when you don't wear any makeup or don't step out in the sun. Wear a hat; it will not only protect you from the sun, but will also make you look gorgeous. Carrying an umbrella is another great beauty secret of French women. The idea is to protect the skin from any possible harm that might cause it to age faster.
Tip: Keep a scarf handy when travelling. This will protect your hair from dirt and pollution.
Save