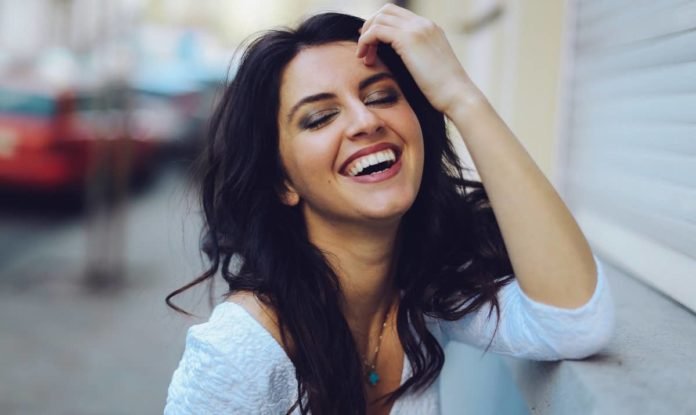 Natural beauty is all the rage right now. Natural makeup, natural nails, natural hair – the trend is less is more. This natural trend is great for your hair, skin, and body, as it is really best achieved by focusing on your health.
Eating for healthy skin, hair, and nails is a great start, as well as exercising regularly, drinking enough water, and getting your eight hours every night (we call it beauty sleep for a reason!). However, there are still a couple of things that you can do to enhance your already naturally beautiful self even more.
Hair
Your hair is mostly made up of keratin, a protein that makes up your nails as well. Certain vitamins and minerals aid in boosting your hair's health and shine. Biotin and folic acid are both great supplements to add to your balanced diet to aid in healthy locks.
Adding a weekly hair mask to your beauty routine will give your hair the moisture it craves, keeping it softer, longer, and staving off pesky split ends. An egg-white and olive oil mask is a treat for thirsty tresses, or try a milk and honey mask. Simply mix it up, slather it on, give it at least thirty minutes and then wash it out.
Heat is your hair's enemy. It sucks the moisture right out and makes your hair brittle. Embrace your hair's natural movement! Simply add a styling product to damp hair and let it go. Or experiment with braids and other updos.
Skin
Your skin is your body's largest organ and first line of defense, so treat it kindly! Weekly gentle exfoliation helps brighten skin tone and encourages cell turnover. Always moisturize, even if you have oily skin. Over-drying your skin causes sebum glands go into overdrive, creating even more oil. Moisturizing at least once a day keeps your skin looking younger and helps to keep excess oil at bay.
Just like with your hair, adding a weekly face mask to your beauty routine will help to wake up tired skin and add another kick of moisture. There are many natural face masks offered for purchase, or you can make your own. Bentonite clay is a cheap and effective mask to help increase moisture and decrease impurities.
Don't forget your sunscreen! Public enemy number one for your skin are UVA and UVB rays. Start your day with a slather of sunscreen, whatever the weather, or use a BB cream to simplify your morning routine. They have SPF 15, a little bit of color, loads of nutrients, and provide a sheer and smooth look.
Teeth?
That's right; your smile is one of your best natural assets. Daily brushing and flossing helps keep your smile bright, but a little help from the dentist will take your smile to the next level. Routine dental check ups give your mouth a clean slate, ridding of plaque and tartar that hideaway in those hard-to-reach crevasses to prevent cavities and caries in the future.
Your dental hygienist will also polish away any stains that your pearly whites have accrued in between checkups. Did you know you can also get professional whitening done in the dentist chair? Dentists all over Ontario offer teeth whitening: Hamilton, Toronto, London, all over. A bright and white smile radiates natural beauty and never goes out of style. Make it your signature accessory this season.