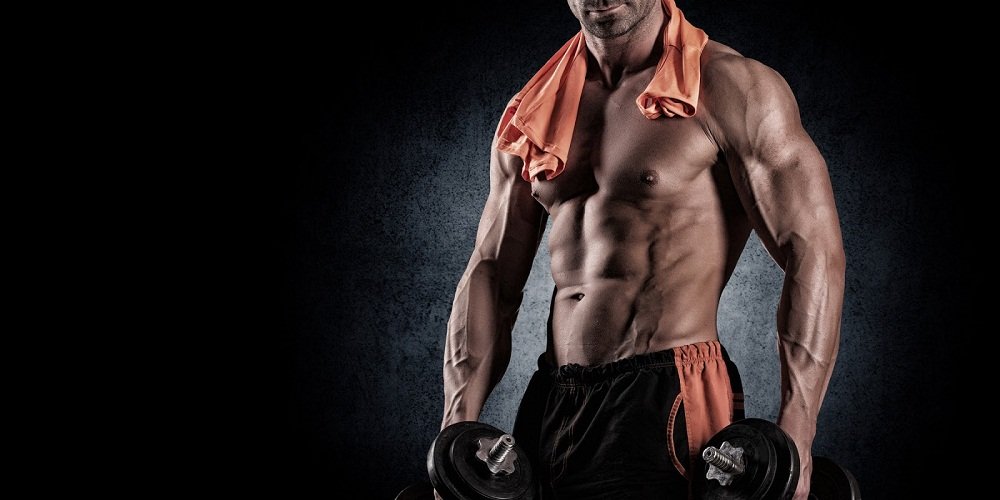 Call it generic or something that has resulted because of your impulsive eating habits, weight gain is one of the problems that today's man suffer from. And, when your friends start calling you by names like fatso and chubby mice, you should not delay your membership to the nearest gym soon! The reason for visiting a gym is nothing but those unwanted fats on the wrong places. Be it your chest or the gut, that bulging thing never looks enticing to anybody. And, the worst part is when people start staring at your huge chest, which is just filled up with so many fats, that it gives them a reason to stare it twice.
So, here we are presenting some of the coolest chest workouts that will help you get rid of man-boobs and help you attain that firm manly chest you always wanted.
There is nothing as worse as people staring at your man-boobs! Yes, people do that, when they accidentally bump into your huge chest. Doesn't that feel embarrassing and awkward? Are you comfortable with that gigantic upper body area? Well, most of the men are not!
Yes, this is the fact that most of the man will agree to. No matter, how cute and handsome you are, if your body is not healthy and fit, there is no chance of getting attention from the people you want. Why would they look at the body, which is just showing up tires from all the sides?
Must Read: Is It Possible For Vegans To Achieve Great Bodybuilding Results?
Undoubtedly, everyone likes a body that is toned and healthy. And, the expectations raise, when we talk about the men. While some of them are obsessed with the morning workout routine, some others don't really appreciate being so healthy and fit. But, being so unaware about your health, there is no chance of getting any admiration from anybody. So, why live with that unappealing fat chest, when you can simply cut down the fats with these simple and easy-to-follow workouts that are going to give you that manly chests that's actually 'worth admiration'.
Workout #1 :  Dumbbell Pullover
One of the classic workouts to get that manly chest is Dumbbell Pullover. Being one of the best chest flattening exercises, almost everyone prefer this exercise, when they begin their workout session.
So, how to start the exercise?
Start by lying on the flat bench with straight back on it.
Next, hold the dumbbell right above your chest and bent your elbows slightly.
Now, slowly lower down the dumbbell back over your head all the way down.
Don't hurry, when you perform this exercise.
Start slowly with 2 or 3 sets and increase it with time.
Workout following this exercise for about 3 weeks to see the results.
Workout #2 :  Dumbbell Bench Press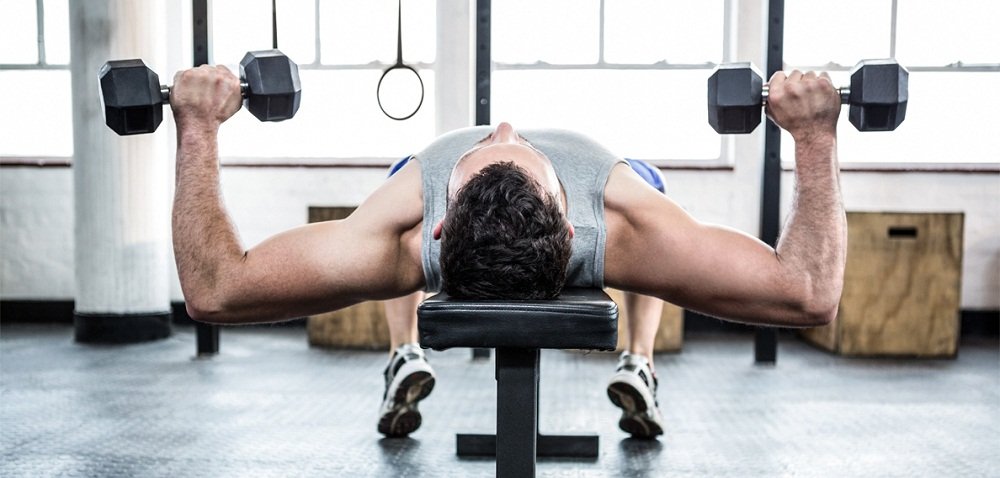 Here's how to do this exercise!
Start by lying down on the bench
Hold dumbbell in each hand firmly.
Press the weights straight over your chest
Now, squeeze the dumbbells together at the top for a few seconds until you feel uncomfortable.
Hold up there for three seconds and then pull it back to the starting position, which is down to the shoulder level.
Start slowly and proceed with time to increase the number of sets.
Workout #3 :  Feet Elevated Push up
This is one of those exercises that may seems tough when you start, but gives the finest results in the end. The name is elevated push ups and here is how we do it:
Step up on the short-legged bench and get into the push up position.
Now, take three seconds to lower your body as down as possible.
When you are down, take a pause of a few seconds, and hold on firmly in that position.
Now, as you start feeling uncomfortable, get back to the starting position.
With time and practice, make it tougher for you by adding some weight on the back. But, don't hurt yourself to get to the position.
Increase the sets with time and the pause time down there.
Also See: How a Bodybuilder Should Eat and Why It's Important
Toned chest is what entices them all. Nobody would love to see that fat big chest with fats coming out from everywhere.
So, with these three best chest workouts to get the perfect chest, every man can get the kind of chest that is worth admiring. Don't stay back and add bulges to the body. Just take the lead of your life and start working out today for a healthy and fit body. Remember, you are going to get a positive and healthy life hereafter, so be ready for that better change in your life!
Happy Workout!
Save