India's very own Silicon Valley, Bangalore is the IT hub in India and everyday many brave the traffic to get to work. With its fast-paced lifestyle, even the best of us need a break. If you are one of those who is tired of the city life and craves a break, we have you covered. Take a breather in these five resorts that will recharge your batteries as you march on.
Choose from the list of these best resorts in Bangalore to book your much needed and well-deserved vacation. These resorts combine convenience, luxury and great hospitality to give you a truly relaxing and comfortable stay. 
1. Guhantara Resort
Not your average resort, it is an underground cave resort and should definitely be on your list when you visit Bangalore. While the dim lighting and wall carvings may take you back to the stone age, its excellent facilities and amenities will keep you firmly rooted in reality.
With activities like tunnel trekking, rain dances, several outdoor games, and a pleasant and helping staff, it is the perfect combination of convenience and adventure. It's spa, Agastya Kutteera, offers a wide range of therapies and massages that will keep you relaxed during your stay.
2. Clarks Exotica
Clarks Exotica is the ultimate luxury destination with its sprawling complex which includes a spa, swimming pool, a gymnasium, a health bar and a restaurant that is known for being a heaven for food lovers. Located away from the city's chaos, it is perfect to get a much-needed respite in the lap of luxury. Its restaurants, Blue Alps and Buvette also organise private sit-outs and candlelight dinners for a truly magical experience.
Whether you are with your family, friends or with your significant other, the place offers something for everyone.
3. Golden Palms
The city's favourite destination is a masterclass in luxury and offers a truly great experience. Great hospitality meets state of the art facilities here. They house one of the biggest swimming pools in the country and also have a tennis and squash courts for those who want to stay on dry land. In addition to this, they have a fitness centre as well as a huge conference hall to cater to all your needs.
Experience true luxury and convenience at this resort and chase the blues away with their services and hospitality.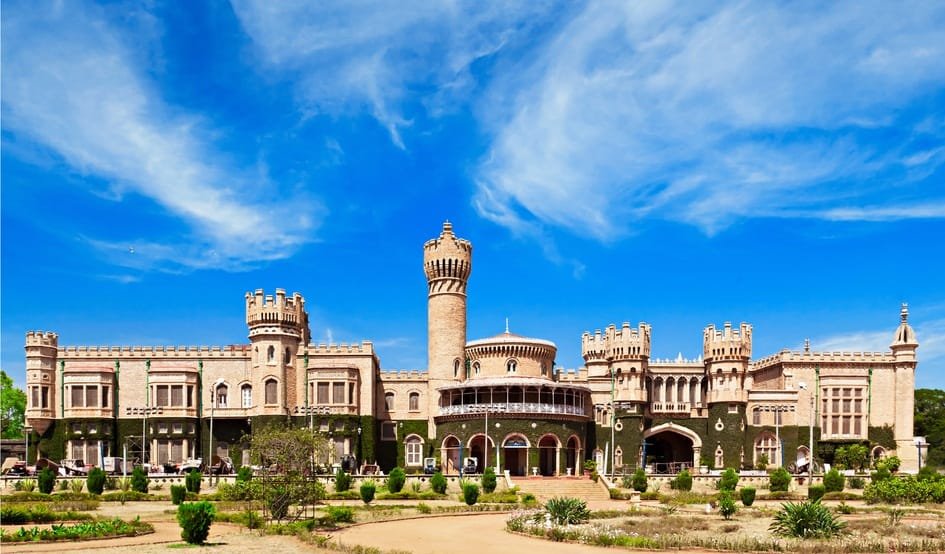 4. Mango Mist
True to its name, the resort is set amidst mango trees and is a very famous venue for Bangaloreans to kick off and relax. Whether it is with family, friends or colleagues, the resort is the ideal location for all everyone. With a friendly staff and great ambience, it is a wonderful place to relax and do nothing.
If adventure is your thing, then they even organise rock climbing, archery, paintball and zorbing to get your adrenaline going. With a swimming pool to chase the heat and aesthetically done up rooms, you are guaranteed to have a memorable stay.
5. Urban Valley
Situated about 45 minutes away from the city, it is like stepping into another dimension. Its inbuilt lake, a vast expanse of greenery and towering pine trees are all you need to leave the city behind. Dotted with red flowers among the greenery, it is the ideal location to have a relaxing vacation. For all the adventure enthusiasts, the resort also offers biking, paintball, squash, wall climbing in addition to various indoor games. Enjoy the pristine beauty from its various shacks and be one with nature.
Make sure you book best resorts in Bangalore to get ahead of the queue and make that long-awaited vacation a reality. These resorts are ideal for a short break from the city with their serene surroundings and warm atmosphere. With multiple facilities and activities, you will not be disappointed.