So the XYZ-DaysToGo countdown has begun, has it? We are sure most of you would have spent the last few weeks trying out that latest lip color and the newest falsies (false eyelashes), and binge-watching all those 'How To Tie A Saree' and DIY makeup tutorials on Youtube and Instagram. But now is not the time to experiment, my friend.
Here are 10 makeup mistakes that are super common, but also super easy to avoid. Apart from helping you to find a perfect bridal makeup artists in your city, we tell you what not to do, and what to do instead to nail that perfect bridal look through the celebrations!
#1. Emergency Makeup
What happens once you step out of the salon? Your Makeup Artist will not accompany you through the entire function. So, buy the same lipstick shade your MUA uses for touch ups. Also carry blotting papers, q-tips and some setting powder!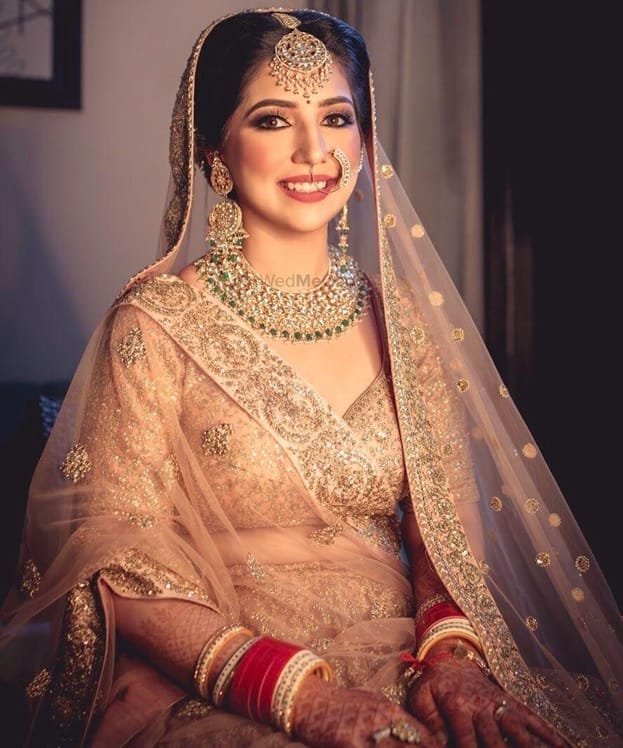 Makeup By by Shahid Naar
#2. Forgetting Your Eyebrows
Eyebrows truly define your eyes and can honestly change the way your face looks. If you get your eyebrows shaped or waxed, get an appointment several days before the wedding. On the wedding day, define and enhance them using brow powder.
#3. Puffy Eyes? Not Anymore!
Here's a quick fix for puffy eyes! Keep some green tea bags or spoons in the freezer and place them on the eyes when getting your hair done and say hello to fresh eyes within seconds!
#4. Moisturize. Moisturize. Moisturize.
We cannot stress on this enough. If you want your makeup to stay for long and not look cakey, moisturize.
WedMeGood Recommends – Try a trusted facepack the night before (how about a natural one?) and put on that moisturizer before applying makeup.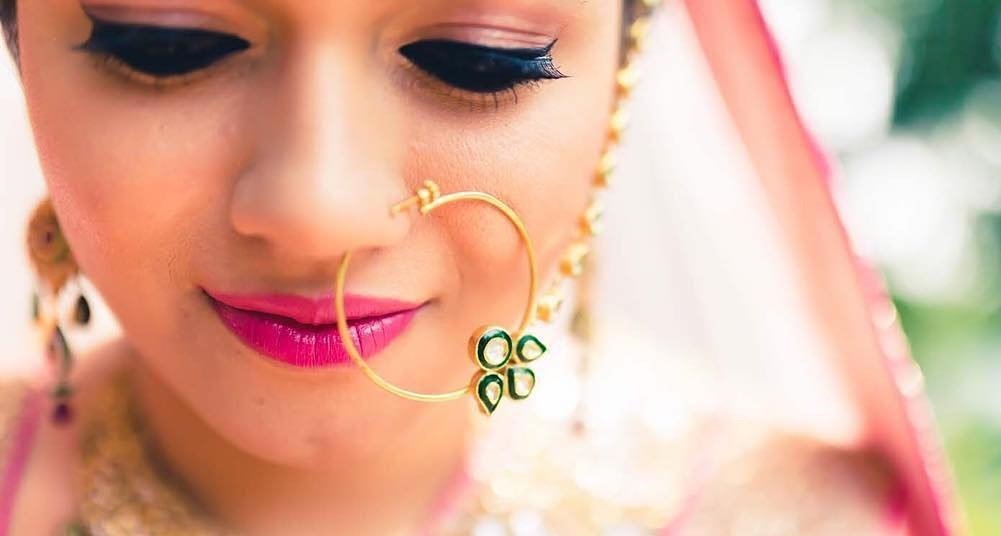 #5. And What Are You Doing For Your Lips?
Just like your face, your lips need some extra care too! Use a sugar scrub, and brush away the dead skin. Complete your routine with a moisturizing mask overnight and tada!
#6. And The Rest Of Your Body
Wearing a short blouse or is your choli backless? If you're planning to wear anything that exposes your arms, neck, chest, belly or anyplace else, you might want to use a non-transferable shimmer lotion. Else the skin at these areas may look dull. Are you willing to take that risk?
#7. Ice To The Rescue
WedMeGood Recommends – Don't do a facial a day or two before the wedding day. You would not want to irritate your skin, would you?
If you think your skin needs a last minute push, wrap some ice cubes in a paper tower and gently rub on your face. Here's a natural primer for you that will absorb oil and clear clogged pores, making your skin glow!
For more such suggestions and makeup inspirations, download the WedMeGood App.
#8. Lose Hair Strands? No, No!
We know those messy strands look amazing in those Pinterest and Instagram pictures you've been screenshotting, but they may get oily and frizzy through the night and look untidy on camera.
#9. Use Blotting Sheets
Do you want to look shiny in all your wedding pictures? We assumed no. So use blotting sheets through the function for touch ups and to absorb all that extra oil.
#10. Shining Blindly? Ummm…
We know you've tried all those makeup tutorials from Youtube ahead of the wedding and know the importance of contouring, blending and highlighting but overdosing on highlighter is not a great idea! Apply a highlighter only on your nose, the bridge of the nose and the inner sides of your eyes.