When it comes to eye makeup, it seems impossible to expect something that suits all. Since different women have different eye shapes, it is important to apply makeup according to the eye shape to accentuate them in an attractive way. This guide will help you to understand your eye shape and apply makeup accordingly to highlight them in the best way possible.
1. For Round Eyes
Round eyes are typically large and circular. The main aim should be to add length to it. Use a light eye shadow to highlight the inner corners of the eyes and below the brow bone. Fill the center of your lid with a medium colored shadow to make them look attractive. Finally, apply a darker shade on the outer corners of your eyes and along the crease of your lid. Finish up with eyeliner extending on the outer corners to add length.
2. For Droopy Eyes
If you have droopy eyes, you will need to provide a lift with the help of eye shadow and eyeliner. Apply eye shadow in the same way as it is done for round shaped eyes with a lighter shade at the inner corners blended perfectly with a darker shade at the outer corners. Make sure you do not drag it downwards at the outer corners or it will make your eyes appear even droopier. Instead, apply a thick line of eyeliner with the endings at the outer corners a bit lifted, as you would do to create a cat eye.
3. For Protruding Eyes
Protruding eyes requires minimum makeup as they are naturally large and attractive. You may add definition to your eyes by applying a light eye shadow near the outer corners of your upper eyelid to enhance the look. Also highlight the area under the brow for a more protruding effect. Make sure you apply a thick line of eyeliner on the upper lid as it will help in defining the natural shape of your eyes.
4. For Hooded Eyes
Such type of eyes does not have a discernible crease. The upper layer of the skin tends to overlap over the crease of your eyes and makes them appear smaller. The main aim while applying makeup should be to add depth to the eyes to make them appear large. Highlight the inner corner of your eyelid while adding a light to medium color shadow over the hooded lid. Apply a darker shade near the crease to add depth. Apply eyeliner and mascara to make your eyes large.
5. For Almond Shaped Eyes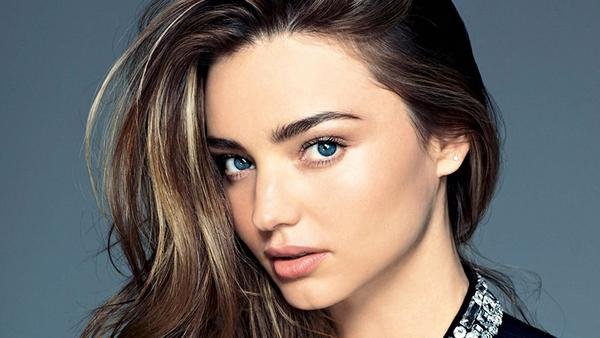 If you are lucky enough to have almond shaped eyes, you will probably need less makeup to define your eyes. Apply eye shadow in the same way as done for defining round eyes. Since your eyes are naturally symmetrical, avoid overdoing with the eye shadow, eyeliner and mascara to prevent them from appearing unnatural.
6. For Close Set Eyes
Women with close set eyes needs to create an illusion of eyes that appear wide apart and therefore maintain the symmetry. The best way to apply makeup is to use lighter shade to fill in the inner corners of the upper eyelid while using darker shades as you move out to towards the outer corners. Apply eyeliner starting from two thirds length of your lash line and extend it a little over the outer corner to make them appear apart.
7. For Deep Set Eyes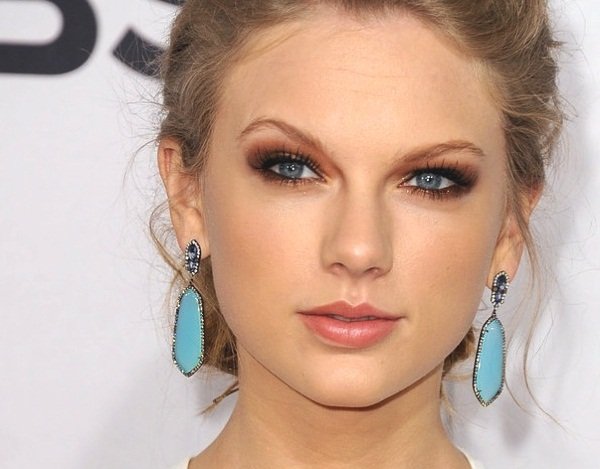 The best way to make deep set eyes stick out is to use a lighter shade of color on the upper lid. It will make your eyes pop up and appear large. Never use a darker shade on the upper lid or under the brow bone to avoid making them even smaller. Use the lightest shade on the under brow area and blend it evenly with the shade applied on your eyelid. Use an eye pencil to line your lashes and apply a mascara to accentuate the effect. Also line the lower lid with an eye pencil only on the outer one-third parts and smudge it to make them appear large.
8. For Wide Set Eyes
Wide set eyes need less effort while applying eye shadow as they are easy to work with like almond shaped eyes. One good thing about it is that you can apply a darker shade at the inner corners of your upper lid which is not recommended with people with other eye shapes. Using this technique creates an illusion of the eyes closer than it actually is and also provides an angle to the nose. It helps in highlighting your eyes and makes them more attractive.
There are plenty of tricks you can use when applying eyeshadow and these are some of the most efficient tricks. If your makeup collection is sadly lacking due to high price; buy them at discounted rates using the coupons available on Frugaa.com from top cosmetic brands without making your wallet weep.
Save