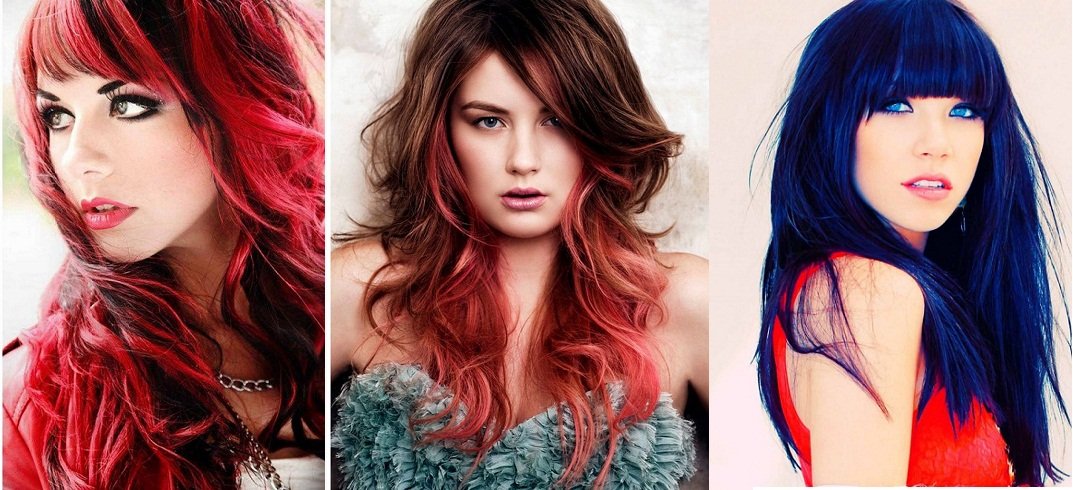 There are multiple reasons to go for a hair color. Like, to get rid of gray hair temporarily, to add shine and volume to hair and for makeover. If you are planning to dye your color for any of these reasons, then here is a tip.
Know about these 9 trending hair color styles that are in vogue and choose the one that can make you look gorgeous, beautifully hiding those annoying gray strands.
1. Pumpkin Spice
It is a warm brunette shade with undertones of red and copper that adds luster to your tresses. While copper and orange blend can be great for women with fair complexions, shades of amber and honey will suit dark skin tones.
Also See: 11 Easy Hairstyles to Nurture Your Inner Bombshell
2. Watermelon Hair
Love shades of watermelon? Now, you can use them to give your hair, a makeover. The watermelon color style starts with a punchy pink shade in the roots, fading slightly outwards into subtle shades of green.
3. Snowlights
A perfect winter color, snowlights gives an icy look to your hair. It is one of the hottest colors at the moment which gives a lighter shade at the ends with frosty highlights at the crown.
4. Gray Ombre
As summer highlights, gray ombre is a perfect choice. It is all about silver and ashy tones that together, lend a metallic-like finish to your hair. This hair color styles complements both- straight and curly hair.
5. Chocolate Mauve
Shades of pink and milky brunette shade together create this magical chocolate mauve. The style features a rich chocolate base finishing with a warm pink shade at the hair ends.
6. Desert Rose
Desert rose is a hair color shade which is made of hues of reds and pinks. It makes for an ideal choice for spring/summer season.
7. Buttery Blonde
A warm color with hints of honey-yellow, buttery blonde complements women having pearly complexion with light to medium skin tone.
8. Denim Blue
It is a cool and funky shade with a combination of light purple and blue. You can choose from a variety of blue tones as per your hair color styles requirement.
Must Read: Natural Hair Care Tips for Soft, Beautiful, Healthy and Shiny Hair
9. Ecaille
Make your hair look voluminous and add some dimension to them with ecaille. It features golden highlights with dark and caramel tones for a sun-kissed look.
Make sure to keep these points in mind when coloring your hair at home:
Keep your skin complexion in mind while selecting any hair color
Do a sensitivity test to avoid any sort of itching or irritation
Ensure your skin does not get in contact with the color
Use color preserving shampoos
Consult a hair expert before going for any shade
To know more about hair color styles, take a look at an infographic by Western Beauty Institute a cosmetology and barber school.