Winter isn't only about spending your entire day cuddled in a blanket or locked up in your house when it's icy cold outside. One of the best things about winter is the variety of seasonal, colourful fruits and vegetables which start to pour into your local farmer's markets giving you ample choices to make comfort food that you can relish on an unusually cold day.
Healthy eating during the winter months usually takes a back seat. Many folks tend to have "winter blues" because of the bleak weather outside and use this as an excuse to indulge in binge snacking. It is particularly important to eat healthy during the winter months to boost your immunity to ward off the common health problems that winter brings along.
Winter is coming, aka The Game of Thrones style, so stock up your kitchen and put that apron on because these totally healthy and tasty winter comfort recipes are going to make your tummy rumble and grumble, asking for a second helping over and over again.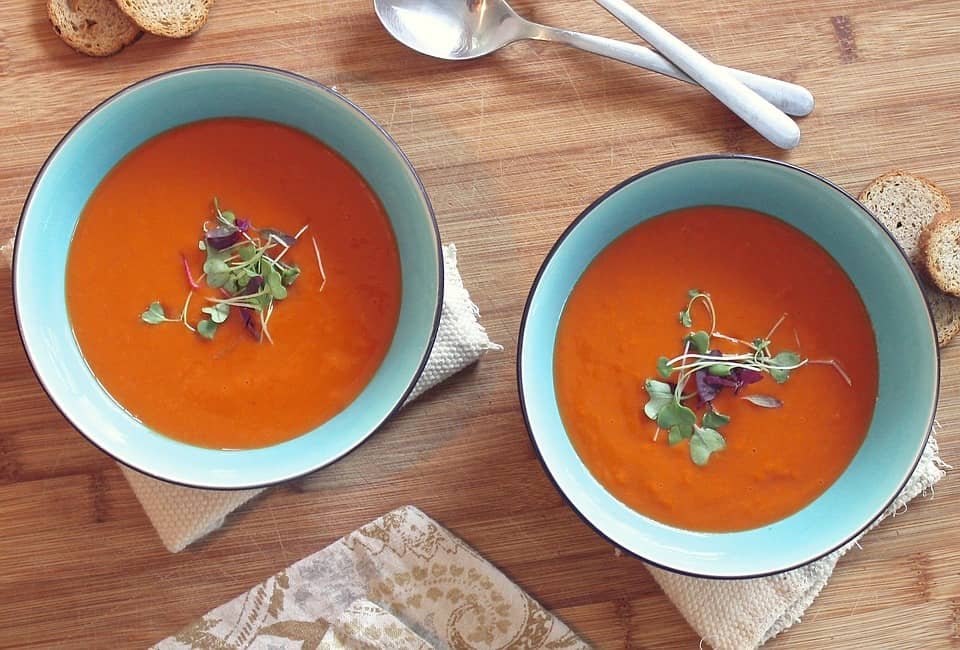 Soups
What better way to start the winter recipes than the ever so comforting soups. They can be nourishing, delicious and quick all at the same time. The secret to making mouth-watering soups is to use the ingredients that you love as there is no hard and fast rule for making soups. Start with your favourite seasonal vegetables, spice it up with a few herbs, throw in some whole grains like quinoa or brown rice and add in some protein in the form of lentils and there you have a wholesome meal in a bowl to warm up your cold nights.
Here is the recipe for one of the most nutritious, hearty and rich soup which is loved by one and all.
• Minestrone and Quinoa Soup
Nourished with colourful winter vegetables, quinoa, herbs like dried basil and oregano and of course tomatoes, minestrone soup is a clear winner when it comes to nutrition combined with a delectable taste.
Prep Time: 10-15 mins
Cooking time: 15 mins
Recipe:
Cook the leafy veggies and carrot along with some garlic in olive oil in a large pot for 1-2 mins or until they soften.
Add in the dried herbs and cook again for 2 mins.
Add the tomatoes, cannellini, quinoa, red beans and some vegetable stock and simmer until the quinoa is cooked thoroughly.
Garnish it with some kale.
Your minestrone and quinoa soup is ready to be savoured.
Stews & Casseroles
What can be better than a slow cooker one pot recipe for the winter months? All you have to do is toss in all the ingredients into the slow cooker and let the cooker do all the work while you cosy up in a blanket and binge watch your favourite Netflix show. Stews are a sure shot way to maximise the intake of nutritious seasonal vegetables along with some protein-rich meats like beef suitable for slow cooking.
• Slow Cooked Beef Stew
Enriched with proteins from the lean beef that is used in this recipe, there are other nutrients added in the form of vegetables like carrots, sweet potato, swede, celery and parsley to make this a wholesome meal which is filling and easy on your waistline too, what else could you ask for!
Prep Time: 15 mins
Cooking Time: 2 hrs 15 mins.
Recipe:
Toss the beef in all-purpose flour and coat it nicely. You can use chickpea flour as an alternative to all-purpose flour to make it healthier.
Cook the meat in a heavy based pan over medium flame until it gets brown and set it aside.
Add olive oil to the pan and cook the remaining vegetables and beef and bring it to a boil.
Reduce the flame and cover and cook on low flame for approx. 2 hrs stirring it intermittently every 25 mins.
Garnish on top with some parsley and relish your nourishing hot stew.
Salads
Who said salads can't be warm and cosy? All you've to do it load it up with a lot of texture, colours and a little bit of cheese. Isn't your mouth watering already? Pick all those colourful winter vegetables like broccoli, pumpkin, purple radicchio, cauliflower, red pomegranate seeds and toss them up with flavourful roasted nuts like walnuts and almonds and a little bit of gorgonzola cheese or cottage cheese. Here you have a colourful, flavourful and textured salad which will get you craving for more.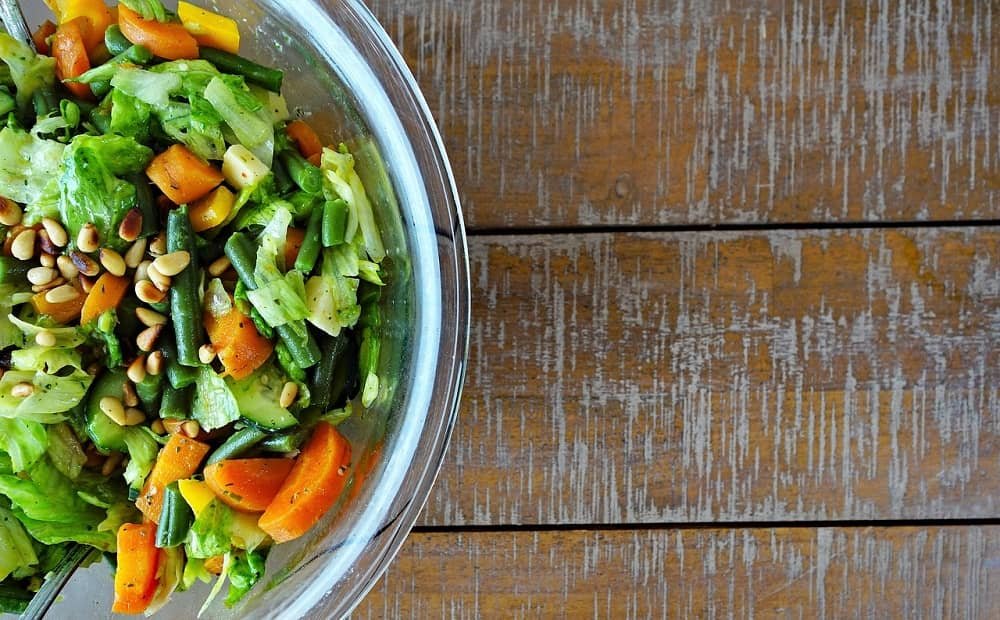 • Loaded Winter salad with Radicchio, Pear, Pomegranate, Gorgonzola and Walnuts
The name itself is a mouthful, isn't it? This salad has a very well-balanced taste with the saltiness coming in from gorgonzola cheese and the bitterness from radish which is complimented with the sweet, tangy taste of fruits and vinaigrette.
Recipe:
In a small bowl, mix the lemon juice, vinegar, Dijon mustard, olive oil/walnut oil and a smashed garlic clove. Whisk it together and keep it aside.
Combine all the veggies and fruits in a bowl and mix in the prepared dressing and toss it nicely until all the ingredients are evenly coated with the dressing.
Top it up with Gorgonzola cheese and serve.
See it vanish from the dinner table in the blink of an eye.
Have a healthy, hearty and an appetising winter!
Authors Bio – Mitravinda is a Nutritionist at DietChart with a doctoral degree in Food Science and Nutrition. She is a teacher, researcher and an author. Her passion for the subject prompted her to start writing blogs on various nutrition-related topics such as high protein vegetarian foods, Pimple marks removal home remedies, diet chart for weight loss in 7 days, etc. Through her blogs, she wishes to help people gain a deeper understanding about the relationship between food, nutrition, lifestyle and health.