Are you trying to avoid embarrassment caused by a dark neck by wearing high collared clothing? Are you looking for low expensive methods to treat the problem of dark skin on your neck? Then you can try some of the home remedies for dark neck to get rid of the problems effectively.
We all are conscious about our physical appearance and keep striving to achieve that exquisiteness by relying on home remedies as well as gooky essentials. Dark pigmentation on the neck is an depressing problem, and is even more worse for people with fair complexion because it not only affects the overall appearance of the person, but curbs one's freedom of wearing all types of clothing and makes it even more noticeable.
A deep analysis of your body in the mirror can enlighten you on the issue that how dark your neck is when compared to your face is. This is because, we are entitled to give our whole attention to our face and forget the one just below it and the result is a dark and discoloured neck. A dark neck may really put our personality in a poor light.
Symptoms
Dark neck is a common problem that can be caused due to ineffective cleaning of the neck area, excessive exposure to the sun or because of a genetic issue. It is basically a dark ring that appears on the skin of the neck. This small maintenance from the neck skin brings about dark, ugly patches, wrinkles along with blemishes. This zone is full of dead skin and dirt. It is important to thoroughly clean the neck area since it has a tendency to sweat more, the sweat and the dirt will give rise to infection that aggravates the discoloration of neck skin.
See Also: Wrinkles and Lines Be Gone The Natural Way
Hormones that go haywire cause higher levels of melanin, the pigment that gives you your skin colour, which in turn makes the skin in these areas more susceptible to hyper pigmentation or darkening. The more your skin is exposed to sunlight, the more melanin is secreted leading to darkening of the skin. Many women suffer from over-perspiration. Too much sweating also darkens skin. Sweat contains uric acid which can make the skin dark.
There are many home remedies available to reduce the discoloration of skin around the neck and to get back to the normal coloured skin. Best of them are some of the homemade remedies that can be used for whitening the skin of the neck area.
1. Cucumber
It cleanses the skin and help to soothe the skin and replenish the glow of the skin. Also, scrubbing the neck with cucumber removes the dead skin cells.
Apply grated cucumber or cucumber juice on the dark neck.
Gently scrub the neck for a few minutes
Wash it off after 15 minutes.
2. Lemon Juice
The citric acid present in lemon is a natural bleaching agent. The people with sensitive skin will have to use diluted lemon juice for bringing it into use.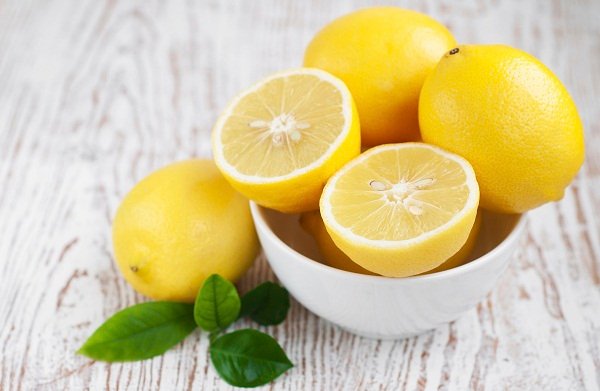 Apply lemon juice to the dark skin of the neck using cotton ball
Leave it there for 10-20 minutes and wash it off with water.
Do not expose the skin to sunlight after applying lemon juice.
Must Read: 10 Health Benefits of Drinking Lemon Juice
3. Aloe Vera
Aloe Vera is a natural skin enhancer and is used in various skin friendly cosmetic products.
Apply pure gel of Aloe Vera directly on the neck.
Wash your neck after 20 minutes.
Repeat the remedy daily to get faster result.
4. Potato
Potatoes are known to have bleaching abilities and helps in lightening the skin with immediate effect.
Take grated potato or potato juice and apply it on your neck.
Leave it there for 15 minutes and clean the neck using water.
You can also apply a mix of lime juice and potato juice to get faster results.
5. Orange Peel
Oranges are great for your heart, health and skin. Orange peel helps to cleanse the skin. This will reduce the dark skin considerably. This is one of the best remedies for dark neck.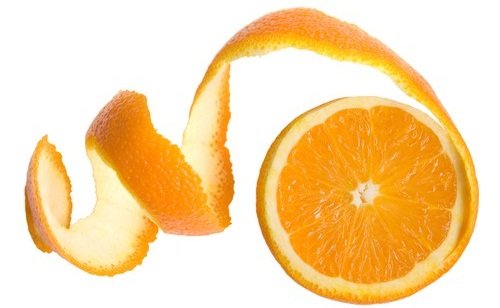 Mix the dried orange peel powder with milk.
Apply it on the neck for 20 minutes and wash it with cool water.
6. Oatmeal
Oatmeal with its husk is a great lightening agent. It acts as a scrub and helps in the exfoliation of the skin.
Mix oatmeal powder with milk and apply on the dark skin.
Apply oatmeal mixed with honey on the affected area.
Mix some curd or yoghurt with oatmeal powder and apply it.
Keep the mixture applied on the neck for 20-30 minutes and wash it off.
7. Yogurt
This is also a natural remedy for lightening the skin tone. There is acid present in this food and can help in bleaching in a natural way. Yogurt also helps to moisturize the skin area.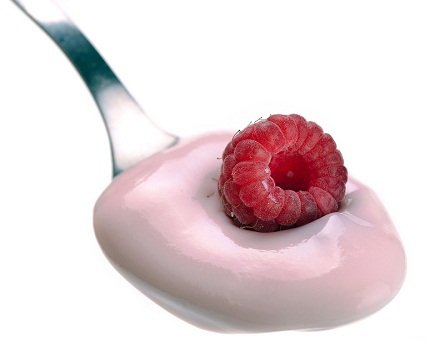 You can apply this on your neck and leave for 20 minutes.
Wash it off in time and you will find the tone has lightened after a couple of weeks.
Related: Kefir Vs Yogurt
8. Almonds
Almonds are an outstanding source of Vitamin E which is necessary for improving the general health of the skin and works effectively to lighten dark skin. The skin lightening properties of almonds also help in rectifying skin discoloration. The benefits of almond oil for skin are well known. No doubt, almonds and almond oil is widely used in beauty products and cosmetics.
Take 5 to 8 almonds and grind them to make a thick paste, add one teaspoon of milk powder and 1 teaspoon of honey to it, mix well and apply it on the darkened areas of the neck.
Let it infuse for 30 minutes and then remove it by massaging and washing it off with water.
Repeat this therapy 3 to 4 times a week.
You can also massage pure almond oil on the neck daily in order to improve blood circulation to the area.
You can try out these home remedies for dark neck and find out which one works the best for you. Once you find that effective remedy stick with it to get the best results. It requires some time to get rid of dark neck. Hence the regular use of the appropriate home remedy is necessary to see the difference.