Dressing well is a skill that you either have, or you don't.
As you scroll through the front pages of any Men's fashion magazine, it seems everyone else can dress well but you. And, unless you have a small fortune to pay for an outfit – it doesn't look like you're going to be dressing well anytime soon either.
But, I have some great news for you – you don't need to be a model (or pay model prices) to dress like the best.
Below I've compiled 5 different ways for you to dress at your best, and have you moulding a great looking wardrobe for a fifth of the price.
So, lets get started on how to dress like a supermodel on a budget!
1. Keep It Simple
Models don't wear a lot of highly branded, over-the-top fashion in their day to day. Simplicity is at the heart of their dress sense.
I recommend you try and keep everything as plain as possible, especially on the upper half of your body. There's a reason the plain white t-shirt hasn't (and never will) gone out of fashion.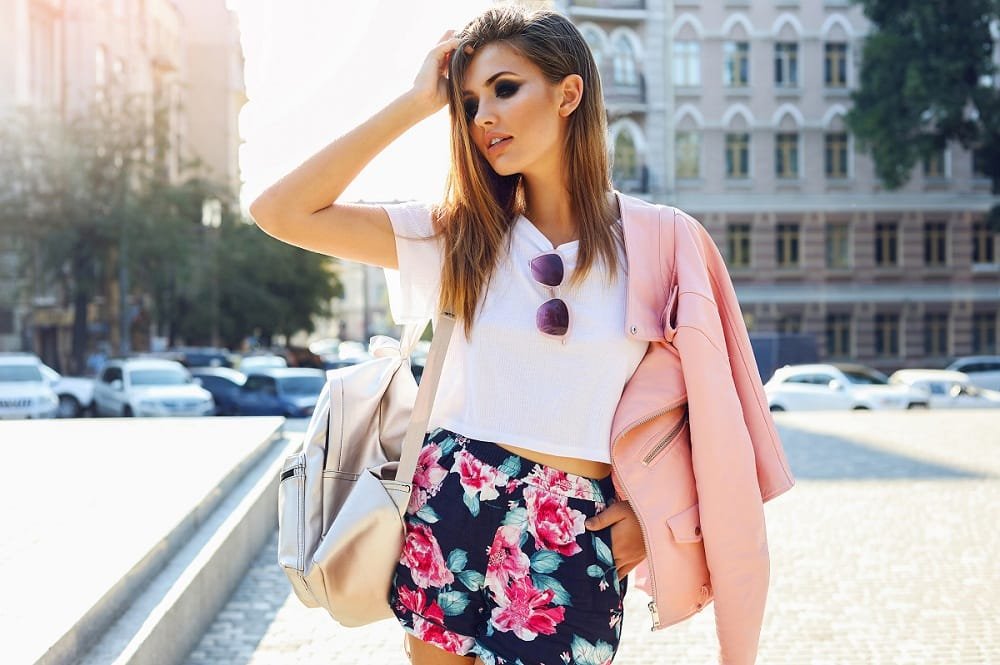 Keep the designs and patterns on your clothes minimal, the branding small and ensure the colours all match together.
I highly recommend investing in some plain, round-neck, t-shirt in your favourite colour, a pair of light blue jeans and some under-the-radar sneakers for your casual wear.
Or, a plain collared shirt, dark blue jeans and a good pair of black or brown shoes (or brogues) if you're going out a little more formally. A good blazer can never go a miss, either.
Must Read: Styles And Fashion Trends That Will Make A Big Hit In 2018
2. Shop Around
My two biggest tips for when you're shopping are:
Don't worry about branding: Your ego tells you it should be Armani, but your wallet says otherwise. Models don't wear big brandings across their chest and neither should you. As I said in my last point, subtlety and simplicity are key.
Don't impulse buy: You're always going to see something else you like, for a lower price, in a different store. A lot of stores will also reserve an item for you for a couple of hours. So, unless it's perfect for the outfit you're looking to buy – keep shopping and come back.
By following these two methods, you'll save yourself a lot of money (and returns time). And, you'll not have any regrets when it comes to the end of the day.
3. Look For Sales
In modern fashion, 'out of fashion' isn't really a thing anymore. As much as you'd like to believe it is, it isn't. Last season's threads are going to look just as good this month as they did back then.
Unless you're planning a mid '90's revival, because nobody wants or needs to see that again.
So, be sure to shop around and find sales items that go well with what you want to wear. And the end of each season, shops tend to have a big sale to get rid of their stock. Which makes it easier to capitalise and save yourself some money.
Even the bigger designer brands have a big blowout once or twice a year, so make sure you check them out to get the clothes you'd really like, at affordable prices.
Also See: 10 Fashion Quick Fixes Every Woman Should Know
4. Always Try Before You Buy
Wearing clothes that don't fit you properly is where most ensembles fall down. Short t-shirts, baggy sleeves and poorly sitting jeans can leave even the most well dressed man looking like a sack of potatoes.
So, ensure you try everything on about it before you buy it. And, if you're not sure about it – don't buy it at all.
For most men, time spent in the fitting room could be so much more easily spent at the bar. But if you really want to make a difference to your wardrobe and your appearance, this is an essential step.
If it doesn't look good in the fitting room, it won't look good on a night out – and you won't feel confident in it.
5. Imitate, Don't Replicate
Models are always going to be able to wear $600 jeans, $100 T-shirts and $400 shoes. After all, it's their job, and they've usually been given them for free.
And, it's easy to want to imitate them. But, you really don't need to.
Instead its more effective an easier to do if you imitate their styles using different brands, items and stores.
It doesn't have to be an exact replica of what they wore. But, in the same ballpark can go a long way to helping you change your look. And, save a couple of hundred dollars on a T-Shirt and jeans you'll only end up throwing away.
It's Not What You Wear, But How You Wear It
At the end of the day, it doesn't matter if it's Givenchy, Armani, Topshop or Primark – it's all about how you wear it. A $400 pair of shoes doesn't guarantee your clothes are going to look good just because of the price tag.
Keep it simple, shop around (and find some sales), make sure you try your clothes on and create a look around what you can afford, not what you want to afford.