Saree is called as the national dress for Indian ladies. Not only do women from virtually all parts of the country put on the saree for everyday use, but for special occasions too. Until very recently, it was considered proper for women beyond a certain age, especially if they were married, to wear only sarees.
One of the principal reasons why the saree has been universally adopted as the dress of choice for Indian women is because it accentuates their beauty to the fullest. Its drape can hide aspects of the figure that needs to be under wraps while being revealing enough to be as seductive and alluring as you desire.
Versatile and Rooted In Culture
Easily the most versatile of garments, sarees have been crafted out of virtually every fabric known to mankind. While cotton and silks are perennial favorites, craftsmen and designers have experimented with synthetics and even jute and linen.
The magic of saree lies in the combination of the fabric and the design that may be incorporated while the cloth is being woven, in the dyeing process after weaving or by embroidering and adding embellishments to take it to a different level altogether. If you look at any saree, you will be awestruck with the detailing that you will find in it.
Also See: Latest Ethnic Fashion Fads For Women And Men
Each traditional saree design is a reflection of the culture of the region from which it emanates and indeed it tells, in a unique fashion, mythological stories and fables. The contemporary sarees, of course, draw a lot of inspiration from modern fashion and make the wearer look ultra chic.
Because of the limitless variety of sarees available, you can be sure that you will find something that is suitable for every occasion, right from office wear to parties and marriages. Each occasion has unwritten rules about the sort of sarees you should wear. A brief look into what's suitable for some common situations:
Daily Wear Saree

Ask any woman who spends a lot of time in the house attending to daily chores about the ideal saree, she would respond that daily wear sarees need to be made out of a robust material like cotton or synthetic fiber, be dark-colored but lightweight. It helps if the material is absorbent as not only is it then more comfortable in humid climates but also the pallu lends itself better to being used as a towel to wipe hands – a very common habit of women when in the kitchen.
Party Wear Saree
In our contemporary society, there is a tendency to assume that to look good at a party you need to wear western clothes. Even when out partying with friends or office colleagues, you can look stunning if you wear designer sarees crafted out of materials like net, chiffon or georgette.
Must Read: Party Wear Dresses: As Per Your Body Style
If the occasion is a little more formal, you could consider wearing some lightweight silks. Parties are the perfect time for being really adventurous with the blouse neck design. Create a stir with a sexy halter neck that will allow you to go almost bare back for a sensuous yet sophisticated look.
Weddings Saree
Weddings are the perfect occasion to bring out the traditional heavy silk sarees, especially if the marriage is in the winter when generally the weather is far cooler. If you are attending a friend's wedding there will be quite a few occasions when you can look your best wearing contemporary sarees with the right amount of bling.
You can go ultra chic with monochromes set off with colorful embroidered blouses or you may choose to wear a saree with traditional zardozi work with fine detailing.
Business Meetings Sarees
Wearing a saree to a business meeting makes a very firm statement regarding your personality and attitude. Make sure that you do not wear something that is too colorful or ornate as that will distract other participants. The best thing is to wear sarees in muted color schemes; you can opt for cotton, raw silk or even chiffons in pastel shades. The blouse too should be conservative and possibly high-necked as that reflects authority better.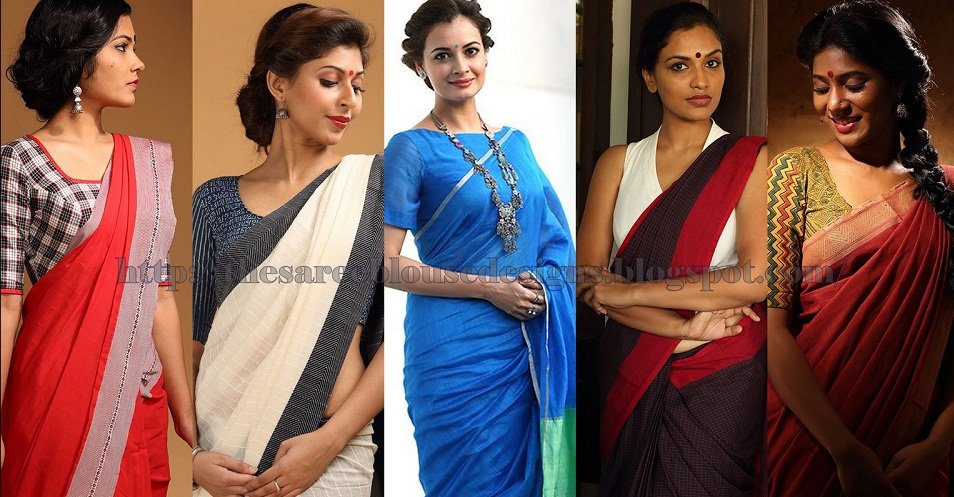 Puja Saree
Generally, the atmosphere of a puja is subdued and your saree should also appropriately reflect that. Wear something in light colors, preferably in cotton or a south Indian silk for a demure look.
You May Like: Ethnic Wear Tips For Onam
Saree for Romantic Dinners
This is the time you have to look your tantalizing best so opting for light and semi-transparent chiffon is the best. Pair the saree with a blouse with a plunging neckline and you will have the right recipe to propel the romance to the next level with a sultry look.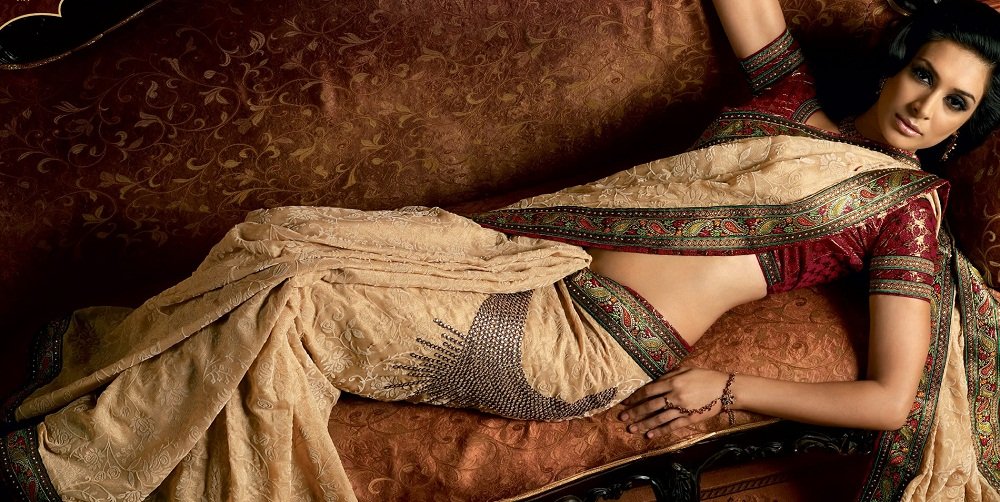 Thanks for reading. What do you think about this topic? Leave your questions, comments, and/or thoughts below!
Save
Save