If you find yourself hitting the gym, visiting your local running track or joining in on an exercise class almost every time you find yourself with a little spare time, it's safe to say you have a passion for fitness.
But is it a smart idea to turn your passion for fitness into a career? Let's look at what a career in the fitness industry really involves.
Love What You Do – And Be Great At It
As the saying goes, if you love what you do, you'll never work a day in your life…and you'll probably be great at it!
When you have a genuine passion for health and fitness, you're likely to bring that passion to your work and provide a better service for your clients. Because you'll have an in-depth, practical understanding of various training methods and motivational issues, you'll have an improved ability to develop solutions that are going to work for your clients.
However, turning your hobby into your job also comes with its risks. While you may think there's nothing better than being able to do the thing you love most all day, every day, by turning your hobby into a job you do risk it losing its appeal. Because you're no longer focusing on your hobby purely for the love of it and instead viewing it as a way of making a living, it does have the potential to take a lot of the enjoyment out of it.
Lead An Active Lifestyle
If you hate the idea of a 9 to 5 desk job, a career in fitness will let you escape the office and lead a more active lifestyle.
While your role will still likely involve some degree of administrative work, most roles in the industry will be hands-on roles where you're up and moving around. In addition, most employers will throw in some perks like free use of gym equipment and facilities, allowing you to work out as much as you like.
Must Be A "People Person"
Almost everything you do will be centred around people, so you'll need to have good personal skills to help you build good relationships with your clients.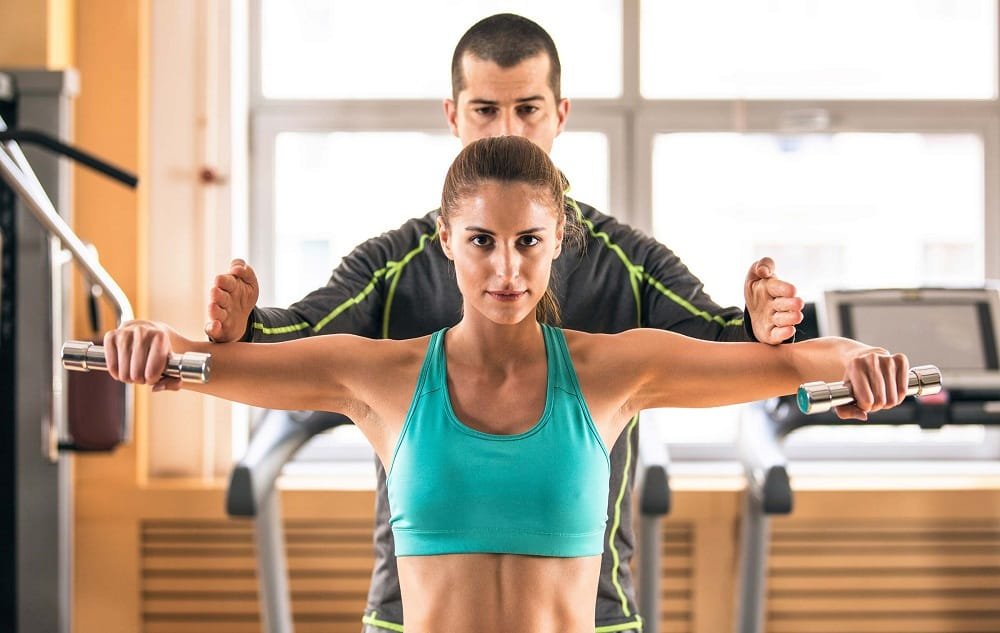 You'll need to be able to develop a thorough understanding of each of your clients' unique challenges, personal goals and preferred work-out style to be able to build fruitful, longer-term relationships. While some clients may just want some short-term coaching before going out on their own, for the ones that do want an ongoing arrangement, developing a strong relationship with them will be crucial to keeping them on the books.
Flexible Working Hours
One of the most appealing aspects of a career in the fitness industry is that most roles will offer relatively flexible working hours.
You'll usually have the ability to manage your own schedule, appointments and working hours, giving you the flexibility to make your work fit in with your lifestyle. However, this can also be a downside. Because most people will want to train outside of standard business hours, there's a good chance you'll need to work a lot of early mornings, late nights or weekends.
Be Your Own Boss
Whether you want to operate as a personal trainer, class instructor or gym operator, a significant proportion of workers in the industry are self-employed, meaning there are plenty of opportunities if you want to become your own boss.
This can be great because you have control over how many clients you take on and the type of training/services you provide, however you'll also be solely responsible for managing the administrative and financial side of the business. Your income could also be quite volatile because much of the work in the industry is essentially casual/contract work, so if you lose a couple of clients your income will take a direct hit.
Qualifications
Almost every role within the fitness industry will require some level of training or certification. Luckily, you can generally complete some basic personal training and similar courses in a relatively short period of time which will allow you to start working, then you can investigate more intensive specialisation options further down the track if desired.
Check out these training courses in Melbourne to get an idea for the type of course that would suit you.