Since they have a high perceived value, watches are principally viewed as a great investment. Unlike more luxurious buys such as cars and electronic articles, or other depreciating assets, which get less appealing as new designs make their way to the market can prove a poor choice. Never outdated, the functions of a watch remain the same over time. Thus, making it one of the best long term investments.
However,not all watches are worth the investment. It's important to go for an heirloom piece, like a luxury watch, which not only looks great but matures over time. Ethos Watch Boutiques offer a range of Rolex watches for men, that'll surely be a great investment for years to come! And needless to say, Rolex never fails to impress.
We've rounded off some of favourites right here:
Rolex Yacht-Master II
The Yatch-Master II embodies the spirit of the sailor. Inspired by the rich heritage that has bound Rolex to the world of sailing since the '50s, the Yacht-Master blends function and style, while the Yacht-Master II brings together the finest in Rolex technology to create a regatta chronograph—perfect for your yatch expeditions!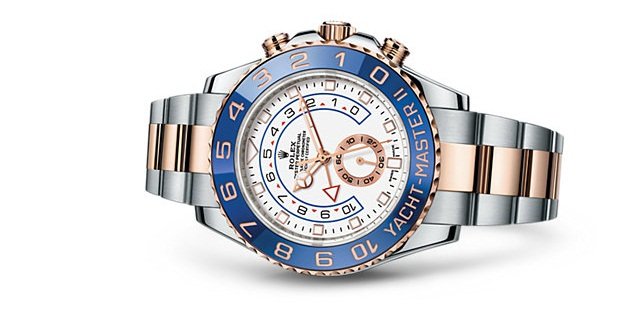 You can get a Rolex Yatch Master in four different metals, which have different weights. The range starts from steel (heavy), to gold/steel (heavier), to platinum and white gold combined (Schwarzeneggerian). Rolex Yatch-Master II watches in India also feature the patent Rolex Cerachrom bezel. Rolex developed and patented the Cerachrom bezel in 2005 for specific professional models to ensure that their beauty is lasting and functionality is just the same, even after exposure to the most extreme conditions.
Fashioned from an extremely hard ceramic material, it is virtually impervious to scratches, and its color is unaffectedby ultraviolet rays. Its sheen comes from its diamond-polished surface.The particular Cerachrom bezels in the Rolex Yacht-Master II watch are in the shades of blue, which is not introverted by any stretch of the imagination. As a whole, the Rolex Yacht-Master for men is as functional as it is beautiful.Rolex Yacht-Master 2 price ranges from 1,182,800 for the steel piece to 2,757,000 for a yellow gold piece and goes even higher if you're opting for a white gold piece.
Read this in-depth review of Rolex Yatch Master II to know more about this fantastic timepiece making waves in the watch-world.
Rolex Submariner
The Rolex Submariner was originally released in 1954 and completely revolutionized the watch industry. The watch was not regarded as a luxury timepiece but as a diver's professional watch. It reached a cult status soon for being the best sports watch of that time. Sixty-three years have passed since its launch, but its supremacy remains constant. Rolex moved on to become one of the most prominent names in luxury wristwatches,and the Submariner is still their number one best seller.
Sturdy and intelligible, its glossy dial remains indispensable for buyers. The main reason behind the profound impact of Rolex Submariner is the fact that its robust design is suitable for any man (and many women) regardless of their looks, fashion orientation, or age. The newest edition of this classic design features a 40 mm wide case, which is available in steel, two-tone and 18k white or yellow gold.With their subtly redesigned Oyster case, distinctive dial with large luminescent hour markers, graduated rotatable Cerachrom bezel and solid link Oyster bracelet, the latest generation Submariner, and Submariner Date are firmly in line with the original model.
Rolex Datejust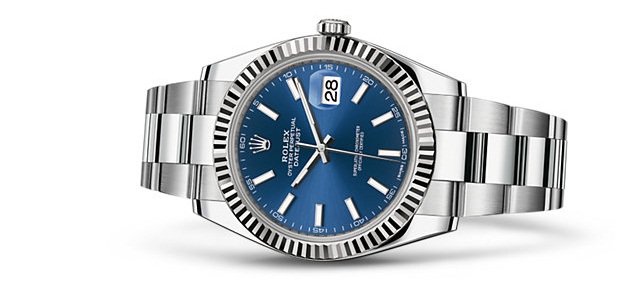 The Rolex Datejust was conceived in 1945 when the brand added a date feature to their then-existing watch called the Bubbleback. Since then it has come to be known as Rolex's most fundamental watch. Datejust is the most feasible model ever made by Rolex; it offers practically everything you need in an everyday piece. That is all – nothing more, nothing less. The Datejust was previously available only in smaller sizes including 36mm (men's), 31mm (mid-size) and 26mm for the ladies; subsequently, the 41mm model was launched in 2009.
This timeless model has been adorned by many famous personalities including former American President Dwight Eisenhower, an astonishing number of actors, from Bruise Willis to Nick Jonas and everyone in between. This quintessential Rolex is versatility personified; it works just as well with a tee-shirt as it does with a suit!