No matter which type of physical activity you have, you will get a lot of benefits. This means that your mind and your body will be in a great health, which is mandatory due to the fact you will get a lot of benefits that will have a positive effect on your life. Keep in mind that physical activity is one of three pillars mandatory for a good health.
A great addition is the fact you don't have to go to a gym, nor you need an expensive equipment. All the fitness exercises you can do at your home and you are going to need the basic equipment that is easy to use and can be interesting at the same time.
In addition, exercising 30 minutes, 3-4 times per week will have an amazing result.
1. Treadmills
Treadmills are essential if you are planning to start with fitness. They are incredibly easy to use, but they offer a lot of benefits. For example, you can burn calories, choose the regime you want and watch TV while running. In addition, the latest models allow you to keep track of your heart rate.
Even better, these machines offer amazing settings, so you can create a running plan that is perfect for you. At the same time, they are safe to use and they can be stored in a little rooms, so they are a perfect choice if you live in a small apartment.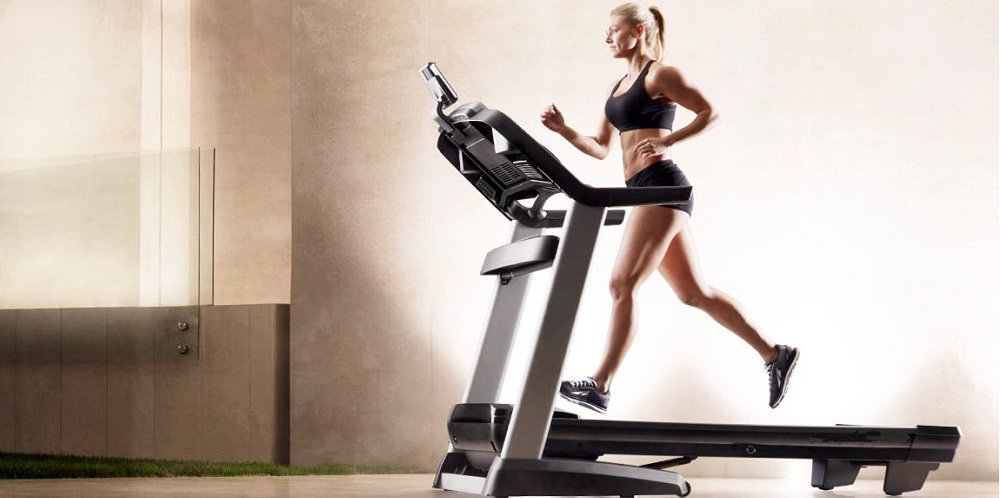 In this case, it is important to advance, so you should try to run for longer distances every day. Increasing the tempo and the distance will have an amazing effect, and you will burn more calories than ever.
2. Stationary Bikes
These machines offer the same benefits as when you are riding an actual bicycle, so your legs, butt and belly muscles will start to develop and advance. At the same time, you don't have to leave the comfort of your home.
In addition, these machines offer a lot of benefits and they can be used every single day. In order to maximize the effect, you should pair them with other machines, due to the fact this machine targets your lower muscles.
3. Rowing Machines
Rowing machine is a great addition to your exercising, simply due to the fact it uses a lot of muscles. This is a great addition for beginners as well, simply because it activates a lot of different muscles and it is simple to use, so you cannot make a mistake.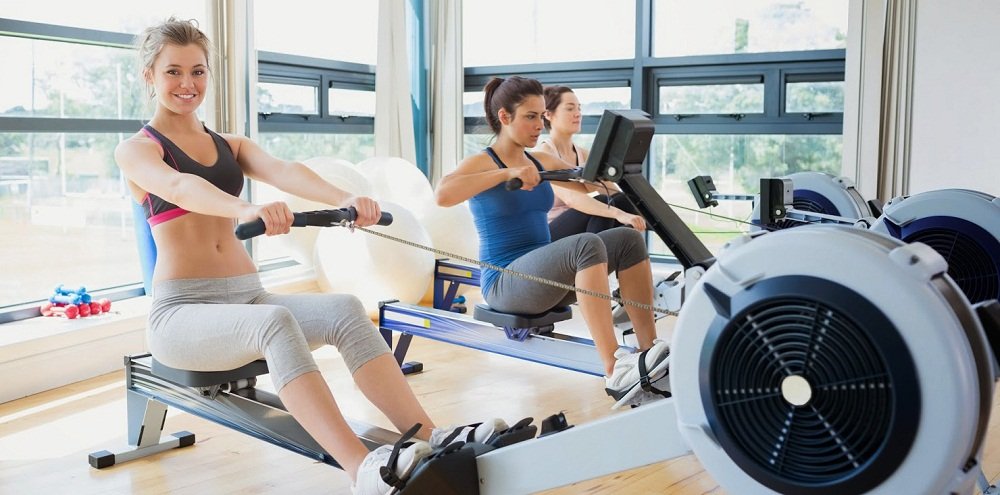 See Also: You Don't Know How to Use Your Gym Equipment
Exercising 10 minutes will have a wonderful effect on the entire body. A useful addition is the fact that you can adjust the settings and make your workout harder. This should be done only when you are ready to work with a higher load.
4. Barbells
No matter are you a professional, or a beginner, you are going to need barbells. They are treated as the simplest equipment for this type, but they are simply said, mandatory. Without them, exercising will be less effective.
On the other side, there are a lot of different exercises with barbells and all of them are more than just effective. They are designed for arm and torso muscles, but you can use them for different muscle groups.
In addition, it is mandatory to remember that you should start with a small weight and increase the weight and the number of repetitions when you are ready.
5. Flat Bench
This is a simple piece of equipment that should be paired with other machines and equipment in order to be useful. You can have a lot of different exercises and all of them are going to be much better if you use a flat bench. At the same time, this piece of equipment protects your back.
6. Ab Wheel
Ab wheel is constantly treated as the latest addition to the world of fitness. It is a simple device that can be used every day and has an amazing effect on your abs. Keep in mind that this device has been designed especially for abs exercises so it has a smaller effect on your arms and other muscles.
On the other side, most experts claim that it is the best way to get an amazing abs. At the same time, it is more than just affordable, and there are a lot of different models on the market, so you can always get the one you like.
Even better, the new models are more effective and simpler to use, so they should be your first choice.
About the Author: Lorena is the chief editor of Kiki Reviews bringing you the latest expert reviews and top ratings.
Save