Who doesn't want to look beautiful? Both the internet and technology have made beauty products so dynamic and ever changing that even the smartest women on the planet can easily get into the cliche of marketing and advertising tactics.
While selling scientific advanced cosmetic surgeries like breast implants, facelift, botox injections, nose job and plastic surgery, it has set such high standards for beauty that anyone can get caught up with the hype.
As these procedures work to make you look like an'out of this world beauty', it's important to understand what really matters to you. What does 'being beautiful' truly means and what must one do to define the term beautiful?
Approximately 76% women believe that if they use the right beauty products, they can look younger for longer. However, these million dollar advertisements can make you believe anything that you see. So how about believing your instincts and using all natural products to have no risk to your beauty.
There are more simple ways to take care of your beauty without any harmful side effects. Give it a try for starters, wear amazing dresses and see for yourself by looking and feeling beautiful.
Go Bananas and Eggs
If you want to feel like a teenage girl with a little more extra shine in your deep long locks then simply take a mashed up banana and mix it up with an egg.
Mix it up to create a thick paste and apply it to your hair. Leave it for about 10 to 30 minutes and wash it thoroughly with a conditioner and voila! Natural silky hair from the root till the end.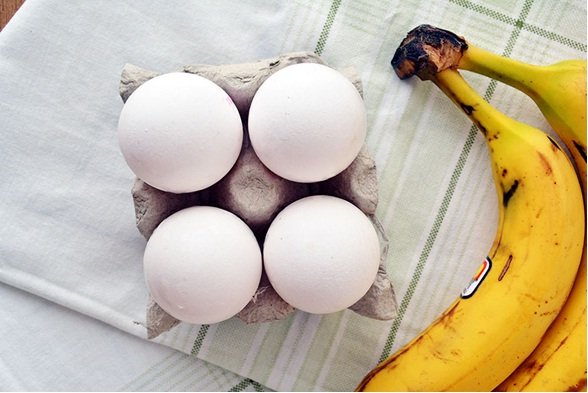 Is That Honey on My Face
Life should be as sweet as honey. Many women don't know this but honey is loaded with antioxidants, nutrients and healing compounds, all extracted from flowers to help your skin to moisturize, fight aging wrinkles and bacteria.
Look for raw honey as it penetrates pores and contains enzymes for enhanced benefits like fading scars, treating acne and nourishing your skin. So honey ain't just sweet, it is your skin savior.
When Life Gives You Lemons, You Rub It on Your Face
Black heads can be quite annoying to remove as they are a feature of acne and do cast an unpleasant look on your skin. It can be quite frustrating to remove blackheads as the process is quite painful by using specifically designed skin tools to extract these buggers out.
For a more effective approach, try an open lemon wedge and apply a few drops of raw honey on it. Close your eyes and rub the lemon on your face for a minute on the troubled areas and leave it on for about 5 minutes.
Rinse your face with cold water and see the results. The juice from the lemon and honey would naturally flow over to soften and flush out anything blocking your pores i.e. blackheads.
These simple easy to use natural remedies can improve your beauty and make you feel confident about yourself. But these are just the tip of an iceberg. There are other simple natural remedies as well, like drinking plenty of water, exercising for a healthier lifestyle, getting enough sleep for about 8 to 9 hours and have a proper nutrition and diet without any junk food.
Remember, having real beauty means to stop treating yourself like an experiment. Your beauty will soon thank you for all that extra natural effort and taking good care of yourself.