A light whisk of bronzer is probably the best way to cover up the tired and washed out look. It helps in contouring your face and providing you a more enhanced look that resembles sun tanning. Although temporary, the sun kissed effect that bronzers instantly provide makes it a must-have makeup product, especially for those who have a porcelain skin. It also prevents your skin from the damage that is caused when you try to achieve the effect by sun bathing.
Here is a step-by-step guide on how to choose and apply a bronzer properly for that summer shimmer.
1. Choosing The Bronzer
Though, it is not a step for applying bronzer, but choosing the right bronzer definitely becomes an integral part of the makeup to get the perfect finish. Always buy a shade that goes well with your skin tone. It is always a good idea to do online shopping for makeup products to choose from wide range of products and that too at best prices.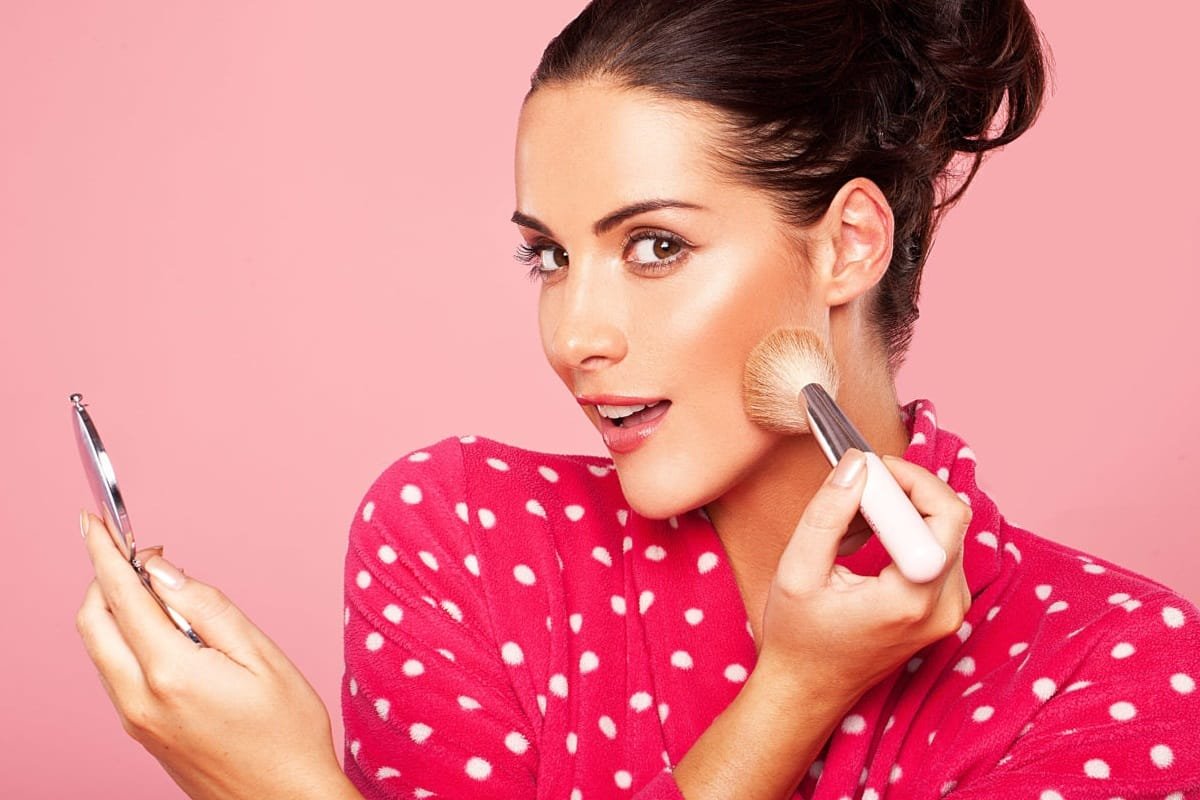 For a highlighted look, go for a bronzer that has golden yellow undertone. If you have darker skin, find a bronzer that is a shade darker than your skin while women with fair skin may use bronzers with pink undertone to contour their face.
Also using different textures of the bronzer can create different effects. They come in cream/mousse, gel or powder. If you want to skip the foundation, you may buy a mousse bronzer that cover your skin like a foundation while providing it a bronze tint. If your skin is mature and has appearance of fine lines, a matte powder bronzer may help in covering up the imperfections of the skin in the right way. The gel based bronzer is ideal if you want to add an instant bronze glow to your skin while leaving it moisturized and refreshed.
2. Choosing The Brush
The brush helps in blending the bronzer with your natural skin tone in a perfect way. It is, therefore, important to choose the right one while online shopping. According to makeup experts, using a broad surface brush for this purpose is best as it helps in gliding the colors effectively to provide you a natural look. It is more important if you are using a powder based bronzer. Use the tip of the brush to take the product and tap it to get rid of excess bronzer, before applying it to your skin.
3. Creating A Base
If you want the bronzer on your skin to last long and stay in its place, it is important to create a base for applying it. This will also help in its easy and smooth application. First clean your face and neck with a moisturizing face wash to get rid of impurities and dirt. If your skin is too dry, use a moisturizer to reduce the flaky effect. A skin that is moisture balanced provides a great base for any make up to apply. Now apply a foundation over your skin and blend it perfectly to get an even skin tone.
Don't forget to apply it in your neck and other visible parts of your skin to get a more even look. You may also mix tinted moisturizer with your foundation, if applying it alone feels too dry.
4. Applying The Bronzer
Using the tip of a powder brush or bronzer brush, collect a little bit of the product and start by applying it on your cheeks. Blend it completely with your skin tone for a natural yet tanned look. Do not apply too much of a bronzer or it may make you look dirty. Use it sparingly to just enhance your features and add a golden glow to your complexion.
It is also essential to apply the product on other parts of your face like forehead, temples, nose, chin and jaw line. A small amount of shade in these areas will help in providing you a more natural and sun kissed look.
5. Applying Blush
For finishing touches, you may apply blush to blend the colors perfectly and avoid appearing cakey. If you have a fair skin, use pink shades of blush to blend your bronzer. For dark complexions, using a darker shade helps in enhancing the features and makes you look attractive. Make sure you do not overdo with the blush as it can reduce the effect of your bronzer.
Using a matte formula for bronzer as well as the blush helps in providing a more finished look, hiding the imperfection of the skin. If you have red spots or pimples on your cheeks, avoid using a pinkish blush as it can make them look aggravated. Use oil-absorbing tissue papers to freshen up throughout the day and keep your makeup from ruining.