Leggings are regarded as the epitome of style and comfort by the modern women of today. Nothing could motivate fashionistas than the versatile, body-slimming, and butt-hugging leggings. You would surely look hot and feel good in athletic styles. Your style quotient would automatically leap a few notches up if you flaunt yourself in an edgy black pair of leggings or a pair of bright and vibrant colors that comes with bold prints to steal the show.
However, it could be pretty tricky to wear them in the right manner so that you look chic and fashionable all the way. You need to carefully cover your seams. Moreover, you must remember to avoid the sheer fabrics. Here are a few effective fashion tips for choosing the right tops to go with your leggings so that you look chic and cool every time.
1. Wear on the Right occasions
Fashionistas wear leggings when they hang out with their friends or when they go out on some casual dates or for a casual chat to a cafeteria or park or food court. You could be in a fun and casual mood but you simply cannot afford to forget your overall looks.
2. Use the Right Makeup
You must look cool, confident, and beautiful even when you are on some casual hangout with close friends. If you look good, your confidence would be boosted. If you know and use the right makeup tips, you could stand out from the rest. You must always avoid very loud and jazzy makeup when you are dressed casually. You simply need to accentuate your eyes with a bit of mascara and highlight your lips with some lip-gloss or lipstick. You must let your intrinsic beauty create the magic.
Do not forget to sport a cool hairstyle to do the ultimate magic. You could opt for clip hair extensions to create a casual yet sophisticated look.
3. Leggings & a Billowy Top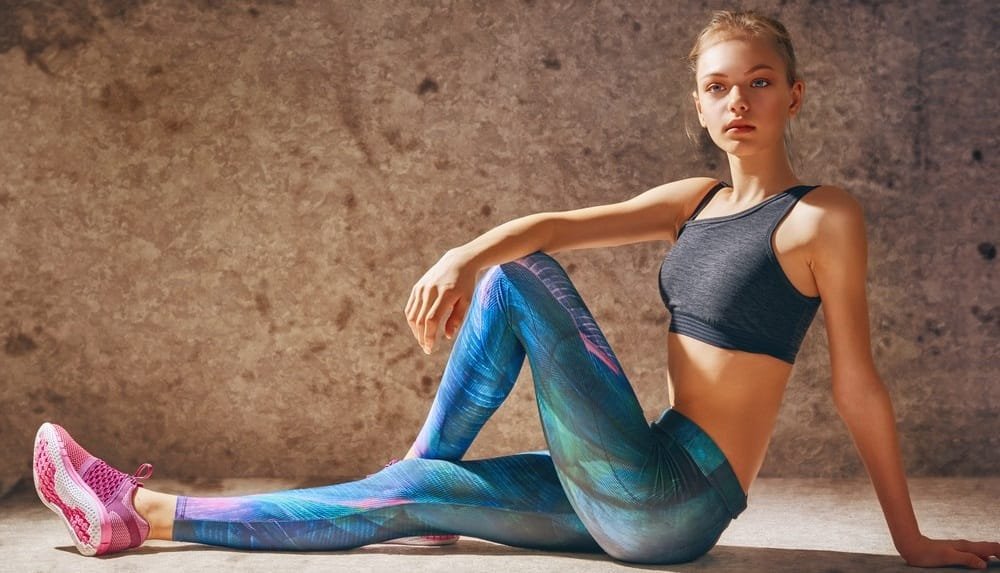 Teaming a billowy top with form-fitting leggings could be a wonderful way of adding curves to really small-framed women or hiding problem areas on your tummy, arms, or thighs. You must always keep in mind that leggings are the most flattering choice for ladies of all statures and sizes. They are a truly comfortable winter days' option and come in diverse designs, lengths, and sizes.
4. Leggings with a Sweater Dress
Leggings look super sexy if worn with the right top. You must always remember to wear the top minimum a few inches well past the hips. Leggings are surely comfortable and sliming but they should not be worn as an alternative to pants. You could use leggings as a true substitute for tights. Leggings come with a seam running all across the crotch and this could look horrible if left uncovered. Wear a nice sweater dress as a perfect match for your super sexy leggings.
5. Leggings & a Stunning Faux Fur Vest
When you are thinking of wearing casual bottoms, you have the liberty to wear dressy tops for creating a completely fascinating look. You could consider mixing textures such as faux fur or chambray to divert the attention from your casual cotton leggings on to your amazing sense of style.
6. Leggings Teamed with a Nice Tunic & a Stunning Jacket
If you wish to create a unique look, you could wear a tank top or a tunic with a nicely rounded hem at the bottom. The elevated sides would be giving it an edgier and shorter vibe but the middle portion would be keeping the goods well-concealed. You may consider wearing a jacket on top just for adding a casual cool detail and a whole new dimension to the quintessential leggings.
7. Teaming With a Nice Long Cardigan
An attractive long cardigan is certainly a universal solution for the right top to team with body-hugging leggings. It is simple yet chic to wear a sweater with a hoodie as well. If you prefer to wear leggings with eye-catching designs in vibrant colors wear the sweater in neutral hues to keep a well-balanced look.
8. Leggings with a Business Blazer
The ultimate diva look is to wear a pair of smart leather-look leggings with a nice long top and a tweed blazer on top. Complete the unique look with light makeup and classic pearls.
Conclusion
Leggings are supremely comfortable and versatile and are loved by women who have a fascination for stepping out in style. You may be used to adding warmth to your frosty winter nights by wearing leggings with gorgeous and super comfortable riding boots. This fall fashionistas are wearing leggings with lace-up snow boots. This is pretty smart and stylish and of course, definitely less dull and boring. Moreover, you could look attractive in winter-special fleece-lined leggings for the ultimate warmth and comfort.
Author Bio: Nina Francis is a personal grooming consultant and a blogger. She posts interesting blogs that are quite helpful to her readers. She writes about makeup tips to clip hair extensions, bridal outfits to leggings and about everything that helps to create and complete your look.