The summer heat means trips to the beach, Sunday barbeques out on the patio, and tanning by the pool. While the season hosts a ton of fun, it can also put a damper on our skin with heat rashes, excessive sweat, sunburns and more.
This gets worse when the temperature rises and the weather starts to turn humid, which is why you will need these 7 summer skin care tips that will truly work and help you have the perfect skin care even in summer
1. Follow a Proper Moisturizing Routine
By maintaining a proper moisturizing routine, this can protect you from skin issues like bacteria, pollution, and loss in moisture. Use fresh aloe Vera after a day out in the sun.
It contains an effective antioxidant that helps to repair damaged cells and keep free radicals from damaging your skin. Always wash your face after you exercise or find yourself excessively sweating or wash off your makeup prior to your workout to work with a clean sweat.
Using a washcloth to wash your face will be a huge help as it cleans the pores and wipes of dead skin cells. Make sure not to scrub but use circular motions.
2. Invest in All Things SPF
Choose the right sunscreen and lip balm with at least an SPF 15. This prevents the sun's rays from hurting your lip tissue and skin from both UVB and UVA rays and prevent the risks of developing a skin pigmentation disorder and photoaging.
You can also ingest SPF in salads rich in vitamin C like berries, citrus, tomatoes, and nuts which are potent sources of vitamin E. Eat fruits like muskmelon and watermelon to provide plenty of hydration as it possesses anti-oxidants and can boost your body's natural SPF.
3. Go Easy on Moisturizers
Although moisturizers are highly recommended, make sure not to apply too much in order to prevent a greasy residue.
Your skin may be really dry during the winter forcing you to use a heavy moisturizer, so lighten it up in the summer. Just be sure to use a tinted moisturizer and sunscreen every day.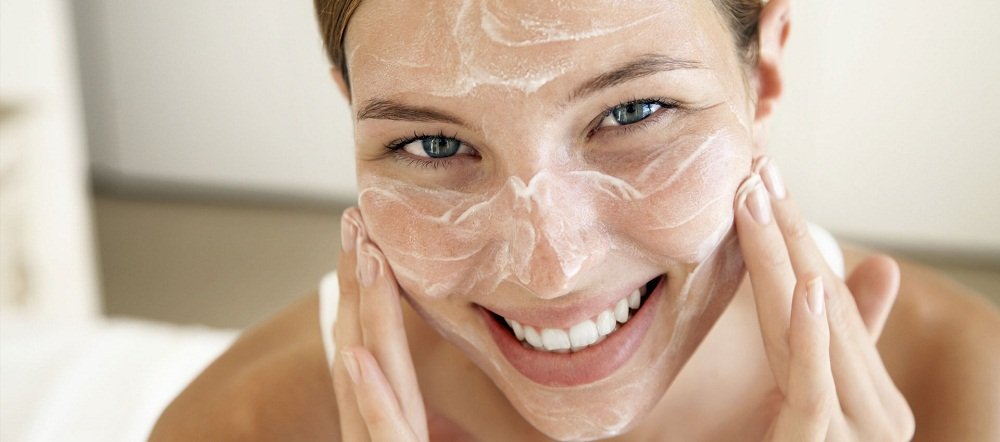 4. Use Oil-Free Products
Use oil-free products during the summer weather as the increase in humidity can cause sweat and mixing sweat with makeup and products that are oily is only make your skin appear to look more oily and greasy.
See Also: Dos and Don'ts for People with Oily Skin
If your skin starts to feel dry and itchy, the itch is extremely common during high levels of humidity. Always resist the urge to scratch as it will damage your skin and use anti-itch creams as the solution.
5. Take Cold showers and Don't Shave Your Bikini Line
During the summer weather, skip the hot, steamy showers and go for the essential cold showers as this will help protect the skin from harsh acne breakouts where are much common during humid weather and heat.
If you're planning on hitting the beach and getting a tan, try not to shave your bikini line. The harsh sun rays will make the skin more prone and sensitive to irritation and with sea salt – leading to ingrown hair formation.
If you must, try to shave or wax at least 3-4 days before you head out to the gym.
6. Invest in Facial Peels Every Few Months
Use a gentle enzyme peek once a week or invest in a professional facial peel every few months to help remove dead skin cells. Just like hair, your skin needs regular maintenance.

You can also use fresh strawberry juice and apply directly to your face as a facial. Leave it on for a few minutes until dry before washing the residue off.
This will help brighten sunspots and aging. Exfoliation will also unclog your pores and let your skin breathe while working as a great skin brightener.
7. Stay Hydrated
With higher temperatures and more time for the outdoors – this can lead to internal hydration which will result in dizzy spells and headaches.
Aim for at least 8-10 eight ounce glasses of water to help maintain the critical balance of moisture in the skin and also the entire body. Water will also assist in detoxification. If you consume caffeinated drinks, make sure to triple the amount of water.
Keep your hydration up with intensive masques that are great to use at least one to two times a week. Toners are also a refreshing way to prep for moisture. Take a spritz of revitalizing toner at your desk, car, or in your bag if you're always on the go.
Always try to be conscious and wear a wide-rim hat for full facial protection when you will be out in the sun all day. Red wine will also benefit your skin in the summer as the key ingredient is Resveratol which works as an anti-inflammatory and helps to heal sunburn.
Video: Skincare Routine Every Woman Should Try in Their 40's

Author Bio: Annie Lizstan works as a health and beauty consultant for online websites and an independent researcher by profession. She had completed her studies at the University of Arizona and lived in Wasilla, Alaska. She always likes to explore her ideas about health, fitness and beauty. In her recent period, she got an opportunity to explore on beauty product youthology. She has experience researching as a passion as well as profession. You can also connect with her on Facebook, Twitter and Pinterest.