Aromatherapy is gaining popularity as an alternative medical therapy to heal many diseases. This practice involves natural essential oils that are extracted from different parts of the different plants to maintain psychological and physical health.
There are a plethora of essential oils available in the market each with its own healing properties. Tea Tree oil is such one of the most popular and effective essential oils among those for aromatherapy.
It is best known for its benefits to skin, to boost the immune system and fight off various infections.
Extraction of Tea Tree Oil
Botanically known as Melaleuca alternifolia, tea tree plant is endemic to Australia. The highly fascinating essential oil of tea tree is extracted from the leaves of tea tree plant through the process of steam distillation.
Bearing pale color and watery viscosity, the oil hence obtained has a spicy fragrance. Owing to its fascinating smell and potent therapeutic benefits, this essential oil is widely demanded among persons for use in aromatherapy, hair care, and skin care applications.
Physical Properties and Components
The therapeutic constituents present in tea tree oil make this oil one of the most-demanding choices of aromatherapy and personal care.
Some of the major components present in this oil are linalool, paracymene, alpha-terpinene, alpha & beta pinene, alpha terpineol, myrcene, alpha-phellandrene, and sabinene etc.
Owing to the presence of these therapeutic components, tea tree oil possesses antimicrobial, bactericidal, stimulant, antiviral, antiseptic, fungicidal, and insecticidal properties.
Health Benefits of Tea Tree Oil
Following are some of the proven health benefits of tea tree oil in topical as well as aromatherapy applications.
Skin Health: Tea tree oil is highly beneficial for skin health as it clears dark spots, pimples, and blemishes. Few drops of tea tree oil soaked in the cotton ball are ideal to gently clean skin. It is also used for treating skin irritation and infections because of its ability to kill infectious bacteria and fungus. It also assists in inflammatory conditions of the skin such as psoriasis, toe nail fungus and others. Mix 2-3 drops of tea tree oil in one teaspoon of coconut oil to make homemade lotion for use against inflammatory skin conditions. Moreover, it can also be used for blending with cosmetic lotion, oil or cream for massage over the skin.
Hair Health: Tea tree oil is very beneficial for the hair as it promotes hair growth and prevents hair fall for an overall well-being of scalp and hair. Moreover, it can be used with shampoo or hair oil to ensure the best results against dandruff and scalp infections.
Respiratory Issues: Tea tree oil is known for assisting in asthma and other allied breathing problems. The addition of few drops in a humidifier or inhalation of its mystical aroma through by adding it in boiled water helps to clear the respiratory tract for effortless breathing.
Oral Health: Tea tree oil also assists in offering relief from oral problems such as bad breath, inflamed gums, and sores. Owing to its antibacterial properties, it helps to eliminate all kinds of bacteria from the mouth. Dilution of 2-3 drops of this essential oil in a bowl of warm water can be used as a regular mouthwash.
Overall Health: It provides relief from muscular pain and sprains. It also has a stimulating effect on hormone secretions, blood circulation, and immune system. it is also found to be effective in treating viral infections like common cold, influenza, measles, pox and mumps.
Safety Precaution
Since tea tree oil is somewhat toxic in nature, it should be avoided for internal use. Besides, it should not be used on serious cuts or areas near eyes and nose as in some cases, people may be overly sensitive to this oil.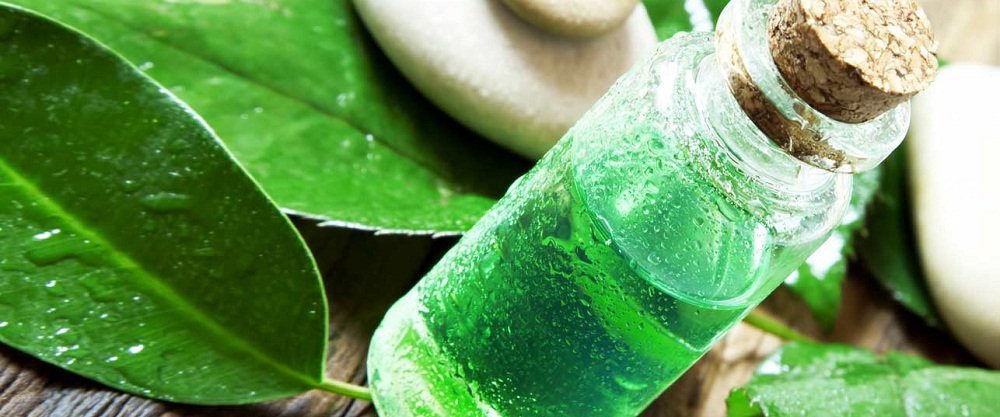 In short, Tea tree oil has vast uses and its healing properties are quick and effective. Being a natural bactericide and fungicide, it is also demanded for making homemade cleaning products, diffusing in the air to kill infectious elements.
So, having tea tree oil in your closet is something that you will rejoice over the time. We would love to know what is your view about this miraculous essential oil. Please leave us your comment or feedback below.
Author Bio: Abhinav Kumar Singh is a renowned aromatherapist and essential oil educator with 8 years of professional expertise. His passion is to help others by sharing crucial information about aromatherapy, information, usage and tips from essential oils and allied natural extracts. He has been advocating about the benefits of tea tree oil through writing, speeches and facebook page to reach out thousands of persons through his blogs, articles, and speeches. Apart from this, he loves travelling to new places and spending time in his backyard.