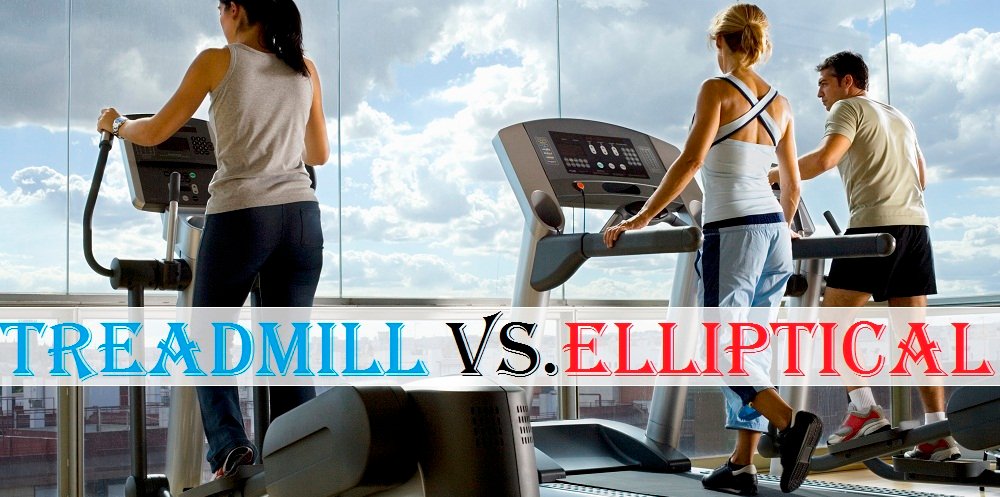 There has been an ongoing debate about which cardio vascular machine is better for a workout – the Treadmill or the Elliptical. Some say that you can burn more calories on an elliptical and some say that a treadmill is better and helps in burning more calories. The answer is still unknown…
The whole idea behind creating these machines was to help people get a workout and lose those extra kilos at the comfort of their home. Both of them have their own set of advantages and disadvantages. Treadmill is more beneficial for running, where as Elliptical machine is more apt for a low impact workout. Initially Treadmills were the most popular choice but nowadays the Elliptical is catching speed. Let us discuss the pros and cons of both the machines and draw our conclusion.
Features of a Treadmill & an Elliptical
A Treadmill is most suited for people who love to run. It allows the user to walk, jog, or run indoors. This machine comes with adjustments for speed and incline. Both of them are adjustable for a more challenging workout. It is so user friendly that anybody can use it even kids. The most preferred model is Nordictrack Ellipticals. An elliptical machine allows the user to work on the upper and lower body at the same time. In addition, there are two movement styles combined while exercising – rhythmic striding and stair stepping.
In rhythmic striding the user moves the handles or bars on the elliptical back and forth like skiing, this allows a full body workout. This facilitates burning of more calories as compared to a treadmill. However, burning of calories on an elliptical also depends on the settings of the ramp height, level of resistance and stride speed. The faster the legs move, the faster the calories are burnt. There are many models of elliptical available in the market the best buy is nordictrack x9i.
Advantages & Disadvantages of both the Machines
The elliptical offers little impact on the joints and muscles that is why the older people prefer it.
You need to keep up with the speed you set on a treadmill where as well on an elliptical you can reset the speed and slow down.
Elliptical is a feel good machine since the impact of the workout is less, on the other hand the treadmill makes you sweat like a pig.
It all depends on the kind of workout the user wants, both the treadmill and elliptical are effective for burning those extra calories. Ask my opinion, I would recommend a treadmill as it provides the same quality of workout like running outdoors. If you are planning to buy a new treadmill, I would recommend you to check out these best elliptical under 1000
Save