Winter holidays are truly the most celebrated and cherished time of the year, isn't it? Family gatherings and long night indoor parties in the chilling weather are absolutely joyful. Snow, on the other hand, adds to the beauty of these magical moments. But, along with it, it brings the most dreaded time of the year when the skin tends to get vulnerable. Thus, given an option who wouldn't want to stay inside and prevent their precious skin from drying out and flaking. I would!
However, despite that, you don't need to miss out on all the holiday fun only, if you can manage to follow the right winter skincare routine. All you'll need to do is make few changes and you'll be good to go until spring. So, this winter season, let's take extra precaution to not let the skin get dry and itchy until the weather warms up again. Here's what you can do for winter skincare:
#1. Drink Water To Stay Hydrated
A million times you might have heard how important it is to drink water, especially in the summers. But, what about winters? After all, it's that time of the year when we find ourself comforted in an artificial hot environment by staying warm and cozy from both inside and outside. But, did you know that such an environment can lead to dehydration in our body and skin? Since giving them up is definitely not an option so make sure to drink at least eight glasses of water a day to help your body maintain its fluid balance and to rejuvenate the skin. So, don't eliminate drinking water this winter.
Also See: Foods For Healthy Skin
#2. Avoid Way Too Hot Showers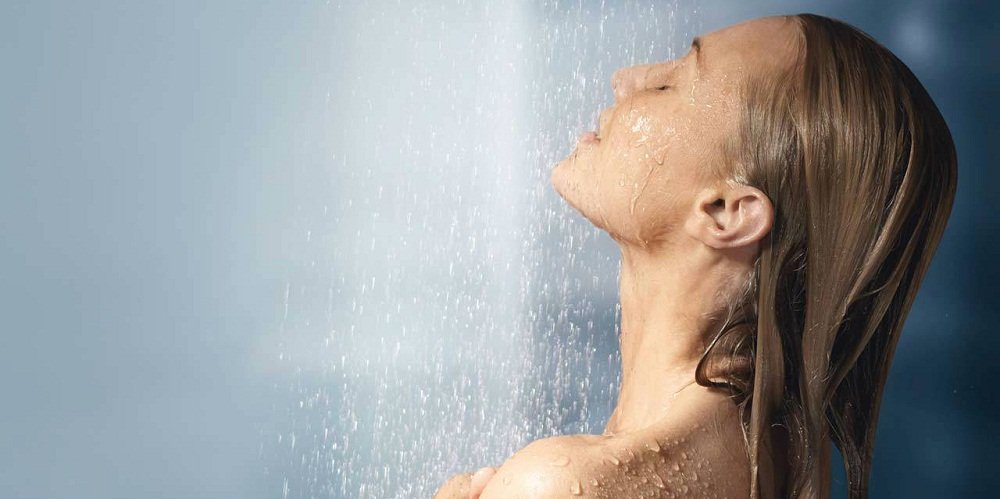 Undoubtedly, hot showers in winters are everyone's best friend? Am I not right? It might be yours too, but the truth is that in winters they are one of the biggest culprits when it comes to winter dry skin. Extreme temperature and frequent hot showers can strip the skin of its natural protection barrier, thus leaving it more vulnerable than ever.
To know if your shower water is too hot, take a look at your skin afterward, if it looks red you might want to stop and do a favor to your skin.
Must Read: 15 Biggest Benefits of Taking Cold Showers You Can't Miss
#3. Ditch The Summer Cleansers
Be it summers or winters, cleansing is a step that has always been an important part of a skincare routine. But usually, a mistake that most of the people commit is by using the same cleanser they've used all throughout the summers.
Those gel based cleansers with a good lather certainly feel more satisfying, but all they do in winters is strip off the good oil from the skin. Therefore, choose a cleanser with hydrating hyaluronic acid and paraffin. In addition, if you wish not to upset your skin make sure not to specifically pick a cleanser with sodium lauryl sulfate.
#4. Stick To A Non-Alcoholic Toner
According to the cosmetologists, toners are meant to absorb and control all the dirt and oil clogged in the pores of the skin. Thus, adding another step to the skin care routine of those with a greasy or an acne prone skin. And, yes, acne can flare up in winters too.
So, if you are going to use a toner do make sure to avoid the one that contains alcohol. Instead, look for toners with an ingredient such as glycolic acid. Avoid alcohol-based toners, as well as cleansers since they can dry out your complexion. Nobody would want their skin to look dull and tired especially during the holidays. Would you?
#5. Nourish You Skin With A Moisturizer
During the summers you might have found a moisturizer that would have worked fine for you. But, now that the weather has changed completely you should look forward to changing your moisturizer too, in case you haven't yet. Rather than going for water based moisturizers in winters, find an ointment moisturizer that's oil-based for a perfect winter skincare. It creates a protective layer on the skin that retains the moisture than a lotion or a cream. Just make sure to choose an appropriate oil for the face.
Whenever in doubt go for lotions containing humectants, a substance that attracts moisture to the skin. But, remember to apply anti-aging Lifecell skin cream along to gain better benefits.
#6. Keep Using Your Lip Balm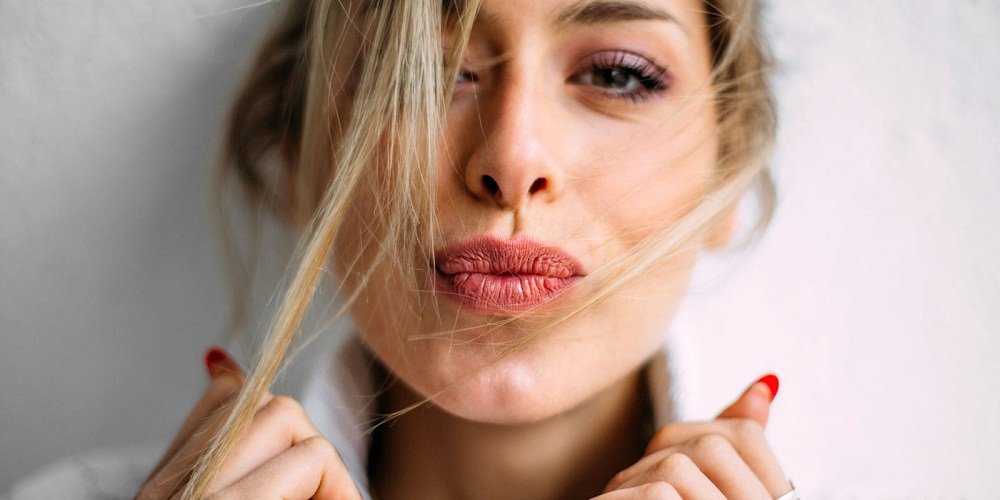 Often we are so concerned about our face that we tend to forget a feature that completes it, the lips. Being one of the most beautiful parts of the face, it does seek special attention. If you've been taking care of it well and good, if not, start today. All you need is a lip balm with an SPF 15. In addition, cover up your face with a cloth or a scarf when outside in the harsh wind. If not necessary, just stay inside and have a wonderful time with your friends and family. Simple, right?
Also See: How To Get Rid Of Chapped Lips
#7. Forgetting SPF, Are You?
Where's the need to apply a sunscreen in winters when the sky is generally gray? A question I get to hear a lot from a lot of people. So, let's get our facts straight first. Believing if the sun is not shining bright up in the sky won't affect us, then you're absolutely wrong!
The sun's rays might not be visible on a cloudy, rainy or even on a snowy day, but they are just as strong and harmful as any other day. Whereas, in the winters reflection of radiation from the snow makes it even worse, requiring an aggressive sunscreen protection. So, do make sure to put on an SPF for every single day of your life.
#8. Use A Humidifier To Add Moisture
As the temperature drops outside, the air tends to get drier which results in various cold weather ailments. If you've been troubled by a few yourself, how about getting a humidifier in your room? This little device will work to put the much-required moisture back in the air by emitting water vapors into space. Thus, if used correctly, especially during the night along with a night anti-aging treatment it will help to naturally replenish moisture, bidding adieu to the dry and flaky skin. Thus, it's an investment worth making for this winter skincare routine. Are you up to it?
Do not stop caring for your skin after the holidays are over. Keep this winter skincare routine going on with a little tweak here and there and just like that the winter will pass too!