Summer is here, so does summer clothes. Summer is a great time to wear shorts, skirts and tanks. When it comes to fashion, women are eager to keep up with the latest and hottest fashion trends as stylish as possible.
No wonder there are many fashion cloth store out there. Today we are going to talk about the 10 hottest fashion shorts trends for summer 2017. It's all about separates this season so let your shorts do the talking. Lets take a look at the hottest and trendiest womens summer shorts:
1. Wide Shorts
Wider shorts are in vogue this season. Be it knee-length or even a little above or below your knees, the casual look with this type of shorts is perfect for this season, thereby making them the most desirable casual shorts.
2. Hot Pants Trends
The ever-favorite among the extremely voguish clan! Hot-pants are here this season as a hot choice with the designers as well.
Seen in several color choices and styles, they will let your legs do the talking this summer! You will come across these sensational shorts trends in jeans, perforated material and even leather.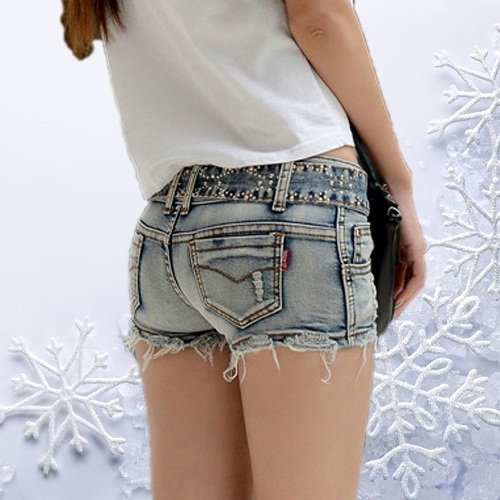 See Also:  How To Wear & Look Good in Summer Shorts?
3. Embellished High-Waist shorts
Get ready for oodles of glitz and glam this summer with this embellished look. Just the thing you must wear at the party just round the corner! With glamorous top and stylish footwear, these shorts will definitely be an object of envy for the most out there.
4. Pink Shorts-Suits
This trend might not be an instant favorite with everyone, but for all of you with a penchant for the pink color and its variants, this trend is quite wearable. Carry off this leggy but office-apt attire with all your confidence and femininity at its best.
5. Leather Shorts
This extremely urban trend for all the chic women is here to last for at least two more fashion seasons. Leather shorts trends are no longer only a teenager's prerogative; there are woman-friendly designs and patterns as well available this season. Leather shorts go very well with a loose fitting top, in more natural colors, and high heels.
6. Denim Shorts
Denim shorts are always trendy and this season too they are everywhere due to their perfect casual look and the comfort they offer.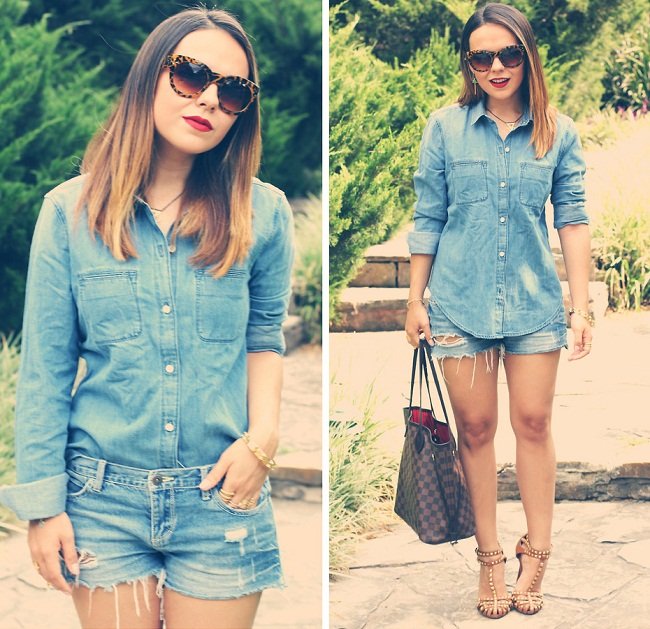 You will never get jaded of this chic look and it will serve as a perfect dressing for an errand that you have to run or while you bask in the sun on the beach.
7. Casual Shorts
Just right for that unruffled and unfussy look this hot summer, casual shorts have hit the runways and the markets with a huge collection.
8. Dressy Shorts
A graceful and cool look comes easy with dressy shorts; provided the length, fit and texture are perfect. They flatter your femininity with their length just above the knee or hitting the mid-thigh portion.
9. Shorts With Blazers
Apart from the pink version, shorts are in vogue as a part of formal attire with a blazer this spring and summer season.
The diverse patterns and usage of different materials in this blazer-shorts outfit generates a lot of interest and imparts a unique look to the wearer.
10. Sequin Shorts
Sequin Shorts are not only eye-catching, but they're undeniably chic. We love how they look styled with brown, suede ankle booties and a white, silk button-up blouse sans the sleeves.
These are the 10 latest and hottest trends in womens shorts this summer 2016-17. Let us know if you have more ideas or suggestions for this topic, by leaving your comments below. We really appreciate it.