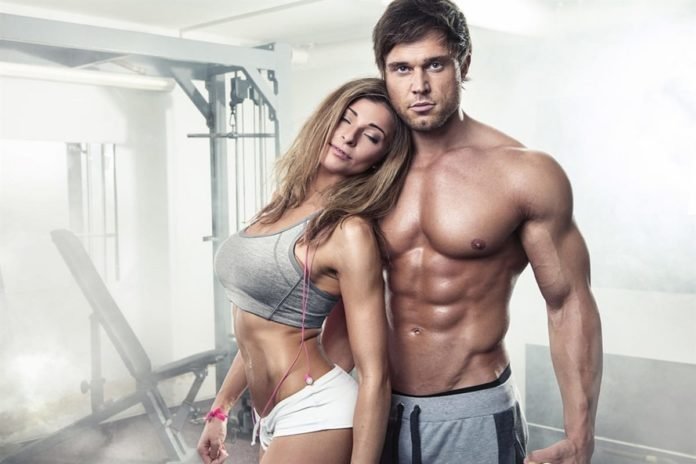 Summer is back, and it's the perfect time to spend time with our kids. It's also the best time to hit the pools and explore a number of outdoor sports and adventurous activities.
However, spending more time outdoors also welcomes several unhealthy guests in ice creams, chocolates, pizzas, and other junk food. If you're not cautious, you might end up gaining some bad calories and start experiencing health and fitness problems.
Follow these tips to stay fit and healthy this summer:
1. Don't Mistake Thirst for Hunger
A lot of people eat when they're thirsty (and not hungry). It's quite common that we feel thirsty during the summer. But, because of the brain's inability to differentiate between hunger and thirst, we are unsure if we have to eat or drink. However, because it's summer, we sweat a lot and hence the lost fluids need to be replaced first. Next time, try grabbing a drink when you feel 'summer-hungry'.
What to drink: What you drink is more important because that determines your calorie intake too. Go for low-calorie, fat-burning drinks like lemon tea, citrus juice and pomegranate juice. Avoid milk, sweetened ice tea, alcohol, milk and other beverages.
2. Prefer Biking to Driving
Biking is one of the best ways to keep yourself in great shape. Make it a habit to bike at least 10 miles every morning during the summer. It not only helps burn calories but also makes you feel fresh and energetic the whole day.
3. Indulge in Outdoor Activities
Get in touch with the local hiking clubs in your area and add more fun to your holidays. If you don't have a love for hiking, there are endless other outdoor activities like water-skiing, canoeing, caving, and mountain climbing to have a fulfilling some nature-friendly experience.
4. Eat Watermelon
Watermelon is the top recommended fruit for people looking to diet during the summer. It's 90% water, and very low in calories. One-fourth of a big watermelon could keep you full for about 2-3 hours, and nourish your body with much-needed vitamins like Vitamin A and Vitamin C, Vitamin B6, and minerals like potassium and thiamin. Watermelon can be your great choice to beat stress, if you are suffering from anxiety.
5. Avoid Exercise Risks
A lot of areas are highly polluted during the summer. In that case, prefer working out indoors. If at all you wish to exercise in polluted outdoors, make sure you do more of cardio in parks and other open-space areas where there are lots of trees and fresh air. Also, the Sun isn't at its peak and the ozone levels are relatively much lower than in the afternoon.
6. Use Sunscreen Lotion
Hitting the beach during the summer? Setting out to bike long hours in the heat? Well, in that case you need to use a sunscreen to prevent the heat from penetrating deep inside your skin and burning the cells. Look up the net for the best sunscreen lotion and always carry one with you when you go outdoors.
Also, try switching to natural soaps like the ones made of aloe vera, chlorophyll, and glycerin – or any organic soap for that matter. They provide a soothing effect to the skin. Take the shower twice a day (once in the morning and once in the evening) and chill off instantly.
7. Take Raw Vegetables to Protect Your Skin
Love carrots? They are loaded with beta carotene and Vitamin A, hence taking a few carrots daily will help protect your skin against sunburn and also nourish it with the much-needed vitamins. Add beet roots and cucumber too!
Even if you have them in fewer quantities on a daily basis, you will get the best skin naturally. No need to invest in any additional commercial supplements! Eat raw vegetables regularly for at least 10 weeks and experience the best results for your skin.
8. Save Yourself from Summer Heart Attacks
Doctors say that heart attacks are quite common among people who work out during the peak summer hours. The body gets heated up pretty quickly and puts more pressure on your heart.
Some of the common problems of working out during the middle of the day include increased heart rate, heat stroke, excessive sweating (dehydration), shortness of breath, and a drastic increase in body temperature. In order to save yourself from such problems, avoid working out during extremely sunny hours.
9. Go for Low-Calorie Snacks
Summer is probably the best time for picnicking and snacking. Most of us pack up a range of items that appease our taste buds. If you love frankfurters, avoid using cheesy sauces and spicy toppings like red chilli.
Instead, go for lighter but tastier versions like ketchup and sauerkraut. And for burgers, go for lean stuffings with more of fresh vegetables, peppers, and mushrooms to enjoy better taste and nutrients without putting on more calories.
10. Get Proper Sleep
Whether you are spending more time playing indoors or travelling to exotic locations, it's important that at the end of the day, you give proper rest to your body. A lot of people make the mistake of staying up all night during vacations. But, poor sleep can cause a lot of physical and emotional problems ranging from stress and tiredness to body pain and poor dietary habits.
No matter how much time you spend playing or picnicking, make sure you get at least eight hours of peaceful sleep daily.
CONCLUSION
These are some great ways to enjoy the summer to the core and stay fit and healthy too! If you have suggestions or feedback, please comment them below and we'll pick the conversation from there. Cheers!
[yasr_visitor_votes size="medium"]