Setting up a fitness program is not always easy. Attempting to achieve your goals is hard enough, but the difficulty of staying motivated is aggravated by the soreness of muscles that results from adapting to that regimen. If your muscles screamed today after yesterday's workout, consider it a sign. It's most probably delayed onset muscle soreness, which means you worked too hard and caused tiny fibers to tear.
It may happen when you increase the intensity, the frequency, or the duration of your workout or if you recently tried a strenuous activity. You'll get stronger and bigger muscles as you heal, opening the door to the next level of fitness. Some soreness is a natural side effect of a good workout—in fact, soreness can be construed as a positive sign.
It's vital to learn how to avoid, treat and alleviate sore muscles and muscle damage to make the most of your sweat sessions. You can do just that in a few ways.
1. Use An Ice Pack
Taking an ice pack and wrapping it in a thin towel, and putting it over the sore muscles for about 15 minutes can relieve acute injuries, like the swelling of the muscle or joint area. On the flip side, boost your blood circulation with a heat pack if there's no swelling or sore muscles after working out.
2. Get A Massage
The treatment relieves muscle tension, boosts blood flow, and increases the range of motion in the joints. Also, it lifts your spirits. Muscles sore from sports should be massaged gently. Select a Swedish massage with light pressure instead of deep-tissue massage because the former is more suitable for recovery.
Massage therapists may use tender-point acupressure, where pressure is applied directly on the aggravated areas. Check out Light Therapy to find possible treatment alternatives to soreness.
3. Rest And Recover
It's essential to avoid pushing through inflamed muscles with more intense workouts because sore muscles are already slightly damaged. Soreness is your body's way of telling you it broke a little bit and needs to be built up again. If the soreness is intense, consider resting for that day.
You can rejuvenate yourself and replenish your energy by taking a day off. An extensive workout can cause a lot of soreness and rashes on the second day. It's best to do a light exercise the day after, and then give yourself a couple of days off after that.
4. Stretch
You can prevent sore muscles after an exhilarating workout by stretching your muscles for about 8 minutes. Before you start exercising, warm your body up by doing simple movements like stretching, doing arm swings, walking on the spot, walking slowly, and gradually increasing the pace.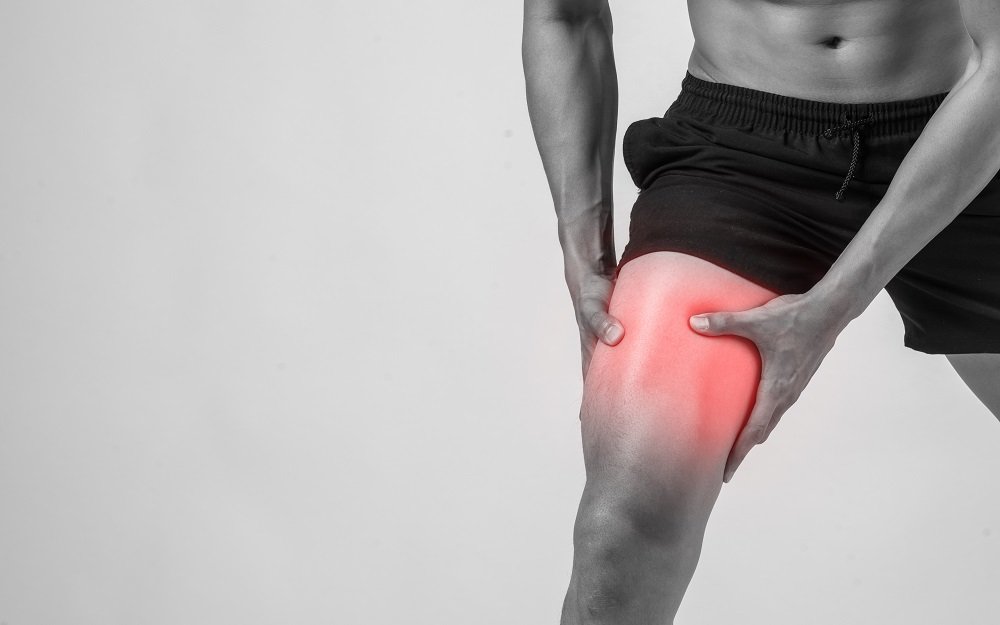 5. Perform Light Exercises
Make sure you continue to exercise. Exercise that leaves you sore is a sign of muscles being stretched and slowly building up muscles. With exercise, you can expedite the removal of lactic acid buildup. Try out new exercises at your home and keep a variety of them so you can keep up with the routine.
6. Stay Hydrated
The more water you drink, the faster these nasty toxins that hold your DOMS worse get flushed, and the more hydrated your muscles are, the less likely you are to get cramps. A dehydrated muscle is tense and prone to injury. Try to drink appropriate amounts of water according to your doctor or trainer's advice.
7. Bathe With Epsom Salt
The practice of using Epsom salts in a soothing bath isn't just a mythical trick; it's evidence-based on actual scientific research. You'll receive magnesium, which has an anti-inflammatory effect. Epsom salt is mostly magnesium. Minerals are essential for our bodies. Unlike other elements, they're absorbed through the skin while you bathe.
8. Consume Some Caffeine
Researchers found that post-workout athletes with caffeine and carbs were more likely to replenish their muscle's primary fuel source during exercise, which is known to be glycogen. During intense, glycogen-depleting training, athletes who consumed carbs and caffeine had about 70% more glycogen left in their muscles four hours later than those who consumed only carbs.
9. Try Foam Rolling
Rolling with foam is essentially a self-massaging tool. Foam rolling can also relieve muscle fatigue and stiffness. There has been some research to back it up as well. Exercise equipment stores carry foam rollers.
Rolling on a foam roller is done by placing the roller beneath the sore muscle and slowly moving your body over it. You can find video tutorials on foam rolling online to treat specific muscle groups.
10. Build Up Your Tolerance
Therefore, you shouldn't increase your intensity too high. Don't run more than seven miles if you usually run six. Do not do more than six sets of arm exercises if you typically do five. Over the 10% increase threshold, your chances of experiencing heavy muscle soreness skyrocket.
Conclusion
Medical treatment usually does not need to be given to DOMS because they only last a few days. However, you should see a doctor whether your symptoms persist for a week or keep returning, or if you feel extremely weak, dizzy, or have trouble breathing.