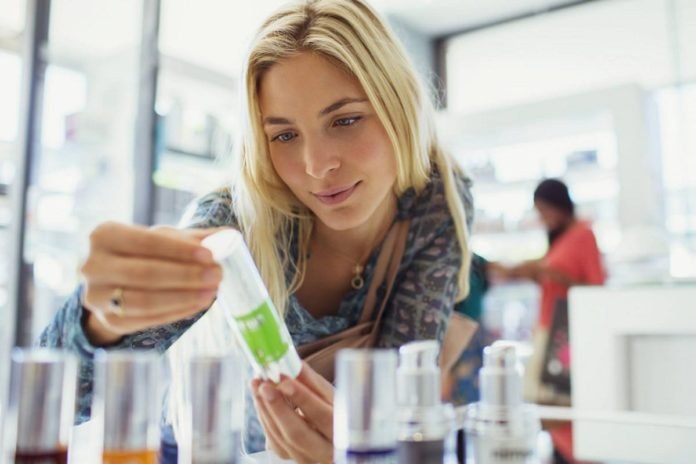 A drug store is a fine place to get your toothpaste, your deodorant, and a bunch of other stuff, too. But should you be using it as the only solution when it comes to caring for your skin? Skin care is a fundamental part of today's lifestyle. Apart from the obvious health benefits, the rewards of good skin care are manifold. Take gentle, loving care of your skin, and revel in your beautiful and much-admired youthful appearance. Quality skin care will also make you feel great about yourself.
Achieving healthy glowing skin is within your reach at okdermo.com. Now it is possible for everyone to possess youthful, healthy glowing skin. The key to beautiful skin is Preventative Care. The advantages of choosing the correct skin care product have just gotten easier at okdermo.com.
You can choose by skin type and or product brand name. We know that selecting the right skin care product can be confusing with so many skin care products on the market. Don't use just any moisturizer, eye cream, day cream, night cream, glycolic, alpha-hydroxy-AHA, beta-hydroxy-BHA, vitamin C, antioxidant, peptide, serum. retinoid, facial cleanser, or sunscreen.
Let's take a look at the 5 reasons why an online solution is far more ideal than drug store.
5. It's all about the prices.
This applies to virtually every online store, but especially in the world of markup-heavy skin care products — you will simply find cheaper prices online, bar none. There are no storefront costs, no heavy staffing prices, and no in-store brand competition with 'no-name' drugstore brands, which drives up major brand pricing further.
4. Drug Stores are Stuck Carrying Major Brands.
Speaking of the major brands, drug stores are generally stuck carrying just those ones. If you're a smaller company who has discovered a revolutionary new way to care for your skin, there's little chance you'll make it into the big shops without a major conglomerate behind you. If you want real, honest products, stick with an online setup.
3. Online Skin Care Shops are Specialized.
Drug stores exist to serve dozens of customers with hundreds of needs. Are you sure you'll be able to get the right product at the right price, specifically to care for your skin? There aren't many skin-care stores you can find in your average mall, but there are plenty of great specialty shops online dedicated only to that.
2. Avoid the Embarrassment.
If you've got some serious skin care issues, no matter how sympathetic the person at the counter might be, it can still be painful to go into a drug store and buy (or worse, ask about) a product to treat your skin. If you order online, you can take advantage of the anonymity of the internet and save your ego from getting bruised.
1. Do Your Research Online, Then Order Immediately.
Hopefully you've talked to your dermatologist about whatever you need for your skin, and the entire issue of skin care is one we should never take lightly. But there's a wealth of information online, and once you've spent some time researching, it's a hassle to write it down on paper, go to the drug store, and be faced with options you don't recognize. By sticking online, you solve that problem immediately.
At okdermo.com, they have done most of the work for you by researching innovative skin care products that are nutrient rich with the most advanced antioxidants, peptides and botanicals for the best efficacy in the rejuvenation and revitalization of the skin. Resulting in a healthier looking complexion visibly tighter skin with fewer signs of aging and sun damage, in addition to reducing blemishes as well as calm and soothe even the most sensitive skin.
Treat your skin to best skin care products possible and the result will be beautiful, healthy glowing skin for life.