The humidity and scorching temperatures of summer conspire to make even normal skin oilier than usual. If your skin is already oily, you might feel that summer dooms you to endless breakouts and constant makeup touch-ups.
Caring for oily skin is all about balance – controlling oil whilst not triggering excessive dryness. Don't spend your summer fighting breakouts and combating oil if you follow these eight tips.
1. Be Gentle With Your Skin
When your skin isn't covered in dry, irritated patches, it's easy to convince yourself that a little picking or peeling won't harm anything. But picking pimples, frequently touching your face, and peeling away scabs can all trigger oil production. Not to mention that fingers and nails introduce bacteria that worsens breakouts and oiliness.
2. Use Oil-Free Cleansers
Regular cleansing is a vital ingredient in the recipe for a balanced complexion. Skincare for an oily complexion demands that you cleanse your face twice daily: either in the morning and in the evening, or after exercising and after taking off your makeup. asap daily facial cleanser is a gentle and effective choice for daily use.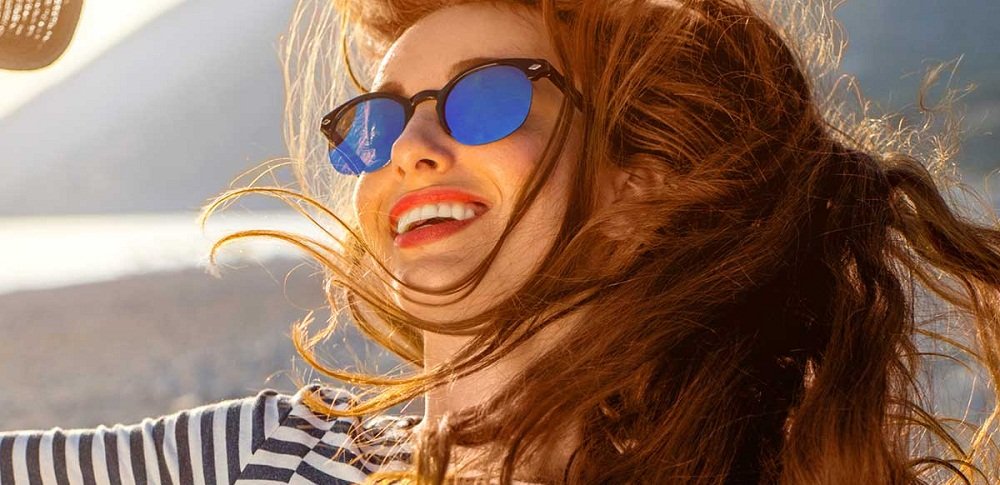 Resist the temptation to cleanse your skin more than twice each day. Even if your skin looks oily, excessive cleansing can strip your skin of vital oil, leading to a dry and dull appearance.
Overzealous cleansing often has the paradoxical effect of causing your skin to produce more oil to compensate for the lost moisture. That can trigger breakouts and make your skin even more difficult to manage.
3. Choose the Right Makeup
The wrong foundation can clog your pores, producing acne and making your skin even oilier. Select makeup for oily skin and never use moisturising products, since they can increase skin's oiliness.
To reduce shine and prevent your makeup from wearing off, brush a pressed powder over your foundation. BECCA Shimmering Skin Protector Pressed reflects light to make your skin look healthy and dewy, not oily.
No matter what makeup you choose, remove it as soon as you're ready to relax for the day. Makeup can trap oil in your pores, exacerbating oil problems. Don't forget to follow these beauty tips every night to get flawless skin.
4. Protect Your Skin from the Sun
The sun's harmful rays can damage your skin year-round but are particularly dangerous in the summer months. Sunscreen filters some of these UV rays, reducing your risk of skin cancer and wrinkles.
Stick to makeup or moisturiser with SPF if you're concerned about how straight sunscreen might affect your oily skin. Or try one of the new skin-friendly, oil-free SPF formulas, such as Laura Mercier Tinted Moisturiser. In case, you already have some sun damage on your skin, then you must read these 6 ways to treat sun damaged skin.
5. Don't Forget to Moisturise
Particularly in the midst of hot summers, when you're already sweating, moisturising your skin might seem like a recipe for even more oil. But all skin types need a daily moisturiser. Your moisturiser restores the natural, protective oils that cleansing can strip.
A daily moisturiser also prevents dead, dry skin from accumulating and trapping oil. Neglect to moisturise for too long and your skin might even overcompensate by producing excess oil.
The key is to select a moisturiser designed for oily skin. The right product won't clog your pores, but it will help you maintain a smooth, balanced complexion. Cultivate skin perfection with asap advanced hydrating moisturiser.
6. Use Blotting Papers
If oily skin leaves you looking shiny in your vacation photos, you don't have to turn to harsh cleansers or wash off your makeup. Instead, try blotting papers.
These skincare marvels absorb excess oil without rubbing off your makeup or irritating your skin. You can use blotting sheets as frequently as you desire, and they're easy to tuck away in your purse or beach bag.
7. Exfoliate to Remove Dead Skin
Regular exfoliation can help expedite the skin turnover and healing process by removing dead skin and revealing healthy new skin cells. Regular exfoliation can also reduce excess oil, potentially preventing breakouts.
Skinstitut Enzymatic Micro Peel reveals healthy skin and reduces oiliness. Start with a once-weekly treatment, and then gradually increase to two or three times per week, depending on skin sensitivity.
8. Talk to Your Doctor
Oily skin is more than just an aesthetic issue. It can also signal serious health problems. Endocrine system disorders, such as polycystic ovarian syndrome (PCOS), can throw your hormones into disarray, triggering oiliness and other skin problems. If your skin is suddenly oily for no apparent reason, talk to your doctor.