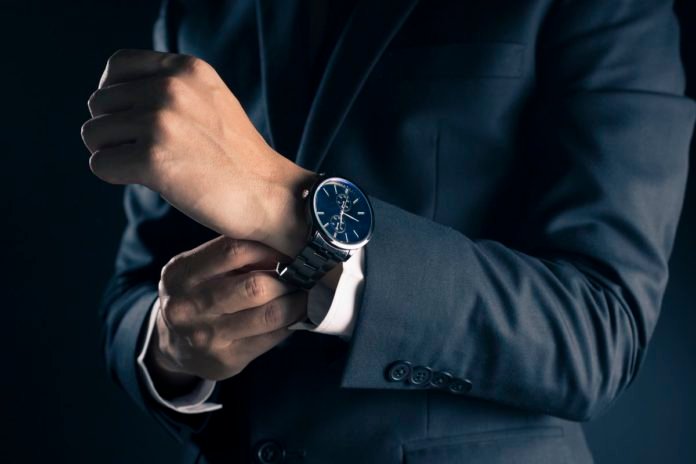 As a man, sometimes it's hard to find a piece of jewelry that strikes just the right tone. You don't want to be too ostentatious, but you also want to make an impression. Unlike women's accessories, the array of men's jewelry options has often been limited to luxury watches, cufflinks, tie pins, and money clips.
It has not always been de rigueur for a man to wear jewelry in this culture. Except for a short period from the late 70s to the early 80s, men's jewelry hasn't received the attention it deserves. But, in recent years, men have grown to see the appeal of luxury jewelry items to accessorize and enhance their style. Here are some original ways to express yourself with the craziest collections of men's luxury jewelry.

1. Watches
An elegant timepiece makes your ensemble seem more pulled-together and professional. When you need to make a strong impression in an interview or meeting, wearing a top-of-the-line watch can boost your confidence. Many watches can fit your taste and lifestyle. Some people collect watches, so they have a timepiece for every occasion. Wear a Smartwatch to track activity during the day, but switch to an understated Rolex for an evening event.
You can choose your watch for many reasons. Perhaps you like the brand, the way it looks, or how it feels on your wrist. You may be entranced by the inner workings or want an exceptional timepiece for precision, accuracy, and versatility. Oversized or minimalist, metal band or leather, and numbers versus numerals are all choices you can make to tailor your watch to your personality and lifestyle. A luxury watch is an investment in yourself, so choose wisely.
2. Chains and Necklaces
The chain is a simple piece of jewelry that adds so much to your overall appearance. Just a hint of silver or gold at your neck, hidden by your collar, projects mystery and confidence. You may already have one or two chains in your neckwear collection, but it's a wise idea to have at least a silver one and a gold one. Much like matching your timepiece to the situation or activity, it's gratifying to match your chain to your belt buckle or watch.
3. Signet Rings
You may have a signet ring that is meaningful to you—a family heirloom or a keepsake from a trip—or you may just appreciate the boldness of a signet ring's profile. Signet rings are an excellent opportunity for men to wear stones or jewels rather than just metal jewelry. Some stylists advise not to wear more than two rings on a hand, but rules are made to be broken. You can wear a signet ring on your middle, ring, or pinky finger and still leave room for other rings as well. Look for signets with your family crest, your initials, or just a simple band of diamonds to complete your look.
4. Pendants
A rather unusual choice for a man, a pendant can convey a meaningful message or memory or simply be decorative. There are many choices for men's pendants, and you can wear them doubled or tripled with chains for a distinctive look. Or have a simple dog tag pendant hanging just inside your collar.
5. Cufflinks
One of the more traditional pieces of men's jewelry options, cufflinks are a perfect combination of form and function. They complete an outfit with a hint of color or a glint of metal at your shirt's cuffs and keep them together for a refined look. You can go for more traditional mother-of-pearl cufflinks or make a statement with cufflinks with turquoise or chains. Showcase an interest with cufflinks shaped like soccer balls or drums; whatever you choose, your cufflinks should say something about you.
6. Money Clips
These are another mainly masculine accessory that functions as well as it looks. A money clip is a great way to keep your cards and cash together and can also express some of your personality at the same time. Versatile, high-tech money clips, such as those made from carbon, diminish the chances of identity or credit card theft. There are also metallic minimalist clips or magnetic ones. An elegant choice is a silver money clip engraved with your initials or other memorable words or dates that can become a family heirloom.
7. Tie Pins
These accessories harken back to the early- to mid-twentieth century when most men would wear a suit to work unless they had a blue-collar job. Luxury tie pins often feature a single gemstone on the front side, with a tack and chain behind the fabric. There are also tie bars, clips, and chains. These tie accessories are ideal for keeping your tie out of your food, and you can choose some that add to your overall style. Tie bars are the most practical tie accessory, while tie clips are better for thicker ties like felted or wool ones. Tie chains wrap around the tie, limit its movement, and give off a retro look. The tie pin with a tack and chain securing it is undoubtedly the most formal and eye-catching.
8. Men's Studs
Earrings are a simple accessory and, if you know how to use them well, they can effortlessly tie an outfit together. Men's studs are chic and understated and come in all shapes and sizes. Studs are appropriate in almost any situation—daytime or night, professional or recreational. Pick a shape that suits your face. If you have rounded features, pick studs with more angles to balance your face shape. If your face is angular, choose round studs to soften your sharp cheekbones. If you are interested in adding elegance to your outfit, look for solitaire diamond studs for an alluring sparkle. Smaller hoops can be as practical as studs, and you can wear one, two, or multiple hoops in your ear to give your look an edge.
The Last Word
Choosing jewelry when you're a man can be tricky. It is only recently that the world of jewelry and metal accessories has opened up for men. Although watches, belt buckles, and tie pins have been around for quite some time, men's jewelry options today are unparalleled.