The idea of a fragrant, deep exfoliating scrub may sound nice but it probably isn't right for dry and sensitive skin. Perhaps you've bought a fancy, fruity-scented, facial wash that you use 4 times a day – this won't do any good for your glands if you have oily or combination skin.
Too often, we try and use anything and everything to help take care of our skin. Now, there is nothing wrong with using more than one product during your skin regime. In fact, it's probably a good idea using various items like cleansers, toners and moisturisers. What you need to ensure is that you discover products perfect for your skin type.
It's great to cleanse, exfoliate and moisturise the face, but there will be different ways, specific ingredients, that will be more suited for you, ones that can leave you with flawless skin! Skin Doctors is an award-winning cosmeceuticals brand, crafted with advanced and effective ingredients that work to improve your skin. Not only does it care for your skin on the outside, the natural vitamins and minerals aim to support the health of your skin. For every skin type, there is an extensive range of products that you can add to your daily skincare routine.
1. Combination Skin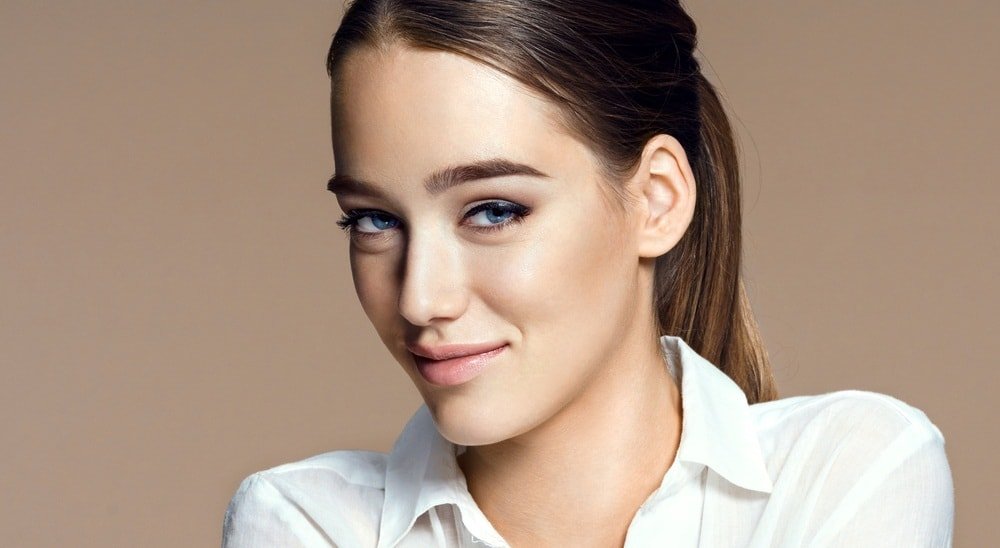 What's it like?: Your skin can be dry in some places and oily in others – commonly the T zone which is the nose, forehead and chin. Overwashing your face can strip away the oils that leave your skin healthy and balanced. This is one of the most common types of skin, and it is important to find out which product will work best.
Must Read: French Skin Care Secrets You Must Steal
How to take care: With combination skin, it is important to find balance. If areas on your face are drier than others, dryness is your concern. If you find you have clogged pores, looking at solutions for oily skin would be best. Natural cleansers and toners work well, but also consider using a clay mask; This helps absorb oils and purify pores, without drying your skin.
2. Dry Skin
What's it like?: If your skin is dehydrated, inflamed or irritated, this results in the skin feeling rough, itchy and fine lines may form. Your face will need the right facial washes and creams to help lock moisture in.
How to take care: Avoid ingredients such as alcohol or powerful fragrance as this will irritate the skin. Dry Skin has invisible cracks where the moisture escapes and irritants get in. Applying a hydrating moisturiser whilst your skin is still damp will help seal moisture in.
3. Oily Skin
What's it like?: Some people have quite large oil glands, which results in excessive oil production. This can leave you looking shiny and greasy.
How to take care: Oil-free facial cleansers and toners are great for removing dirt and traces of oil, leaving your skin fresh and clean. Ironically, using oils such as Tea Tree, Jojoba and Argan, is a way to moisturise greasy skin. It doesn't clog pores and has anti-inflammatory properties! The Skin Doctors Powerbrasion Crystals is an ideal deep cleansing scrub for oily skin. It contains Tea Tree Oil and moisturising antioxidants, ensuring that your face is left cleansed and hydrated.
4. Sensitive Skin
What's it like?: People with sensitive skin often are prone to breakouts and irritations such as redness or itchiness, when they use regular products. It is important they consider products that have soothing properties and calming ingredients like Aloe Vera or Lavender Oil.
How to take care: Taking care of sensitive skin requires gentle cleansers and lightweight moisturisers, preferably ones that contain no alcohol or strong fragrances. Be careful when exfoliating as this can cause irritation to the skin. A tip is to use warm water rather than hot when washing your face as it doesn't strip essential oils from the skin.
For all skin types, it is crucial that you cleanse, moisturise and protect your skin from any impurities that have been building up your face. Visit www.skincaretotal.co.uk where you can find a variety of creams, cleansers and other facial products that cater to your type of skin.
Author Bio: Written by SkinCareTotal, a company dedicated to letting you love the skin you're in, searching far and wide to bring you natural, quality and effective formulas your skin needs to feel great and look amazing.