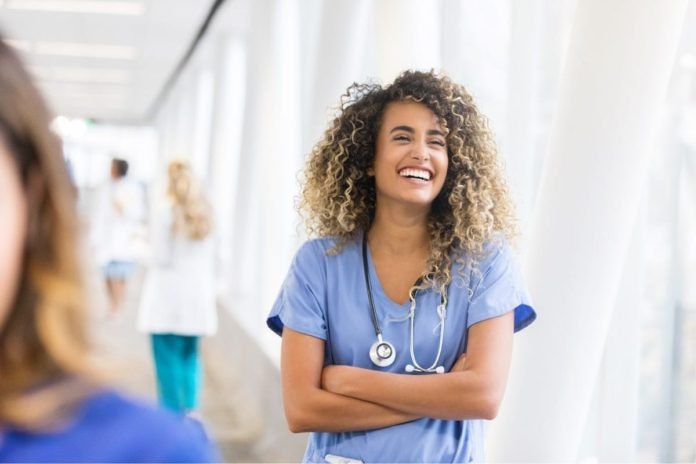 It's important for everyone to take care of their bodies. Eating well, exercising and managing stress can help promote longevity, lower your risks of developing many diseases and fight anxiety and depression. If you have a passion for healthy living, you can utilize your dedication to wholesome living and pursue a more rewarding career. Consider these five options if you're just starting out or are looking for a career change. Either way, these meaningful jobs can help you make a difference for others while fostering your love of health, wellness and self-care.
1. Nutritionist
Misconceptions and downright false information about healthy eating circulate endlessly throughout today's society. A career in nutrition can help you learn the science behind what's truly ideal for the human body so that you can be at your best while helping others do the same. Nutritionists can work with individuals who need to lose weight or follow a specific diet that's recommended for certain conditions, like diabetes, heart disease and autoimmune issues. They can also work for larger organizations to help plan healthy menus for residents and employees, such as schools and hospitals. A nutrition expert can even share their knowledge by becoming a cooking instructor or personal chef.
2. Nurse
Pursuing a career in the medical field requires plenty of training and dedication. However, the pay and rewards are often well worth the work. For a faster career track with less schooling and fewer loans than a medical doctor, nursing may be the ideal choice. Many degree programs, like Grand Canyon University nursing, offer a variety of options to choose from so you can focus on an area that interests you most. If you enjoy caring for people and helping them improve their lives and restore their health, you may be a good candidate for nursing.
3. Fitness Trainer or Instructor
Do you love a good workout? Turn your excitement for exercise into a full-time job by becoming a personal fitness trainer or group instructor. You can partner with a local gym or fitness center or work solo out of your own home or studio. You can also meet clients in their homes or on neutral territory. Do you enjoy working with large groups instead? Teach classes at a local gym or community center to help others find a new form of exercise to love. Is your area lacking in specialty exercise studios? Go the route of an entrepreneur and open your own space where you can offer both individual and group training sessions.
4. Doula
If you're passionate about women's health and love the wonder of childbirth, consider becoming a professional doula. While Grand Canyon University nursing professionals are an integral part of labor and delivery, doulas can also play an important role. These trained birthing coaches help mothers in labor navigate the progressive stages of birth from the first contractions to the final push. Doulas are trained to help mothers manage pain while helping make contractions more productive. This can prevent stalled labor, which can lead to unwanted intervention methods. While you can make a career out of being a doula, it's also a great way to supplement your income if you already have another job.
5. Massage or Acupuncture Therapist
Good health doesn't stop at diet and exercise habits. Managing stress and chronic pain is an important part of overall health and wellness. Consider pursuing training as a massage or acupuncture therapist. Certification is relatively simple and short compared to other career options. In addition, you'll enjoy the benefits of working in a calm, relaxing atmosphere while maintaining an active lifestyle at work. Your knowledge can help others reduce their stress and promote self-care, and you'll be able to apply what you learn to your own life as well.
If healthy living is a top priority for you, why not turn your enthusiasm into a fulfilling source of income? Consider one of these five careers in health and wellness today!