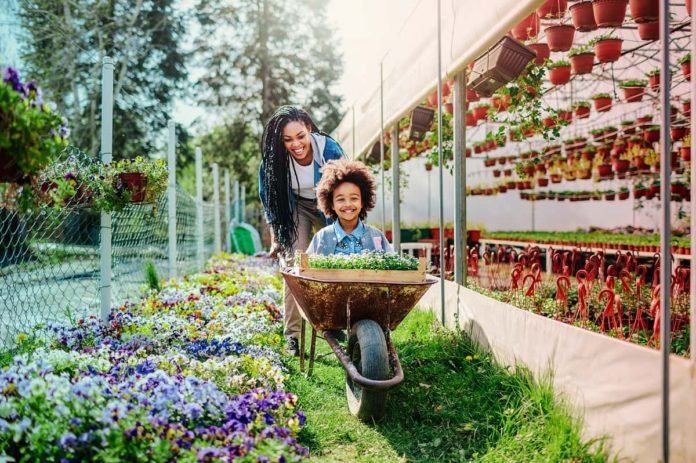 If you are a homeowner looking to add more value to your home, it might be time to consider what you can do with your garden. A modern and stylish garden can help persuade new buyers and help you generate more profit from your home. No matter how much space you are working with, read on for some modern design trends that could elevate your outdoor space.

Sustainable Gardening
A huge trend that could certainly add value to your outdoor space is eco-friendly gardening. This is a popular trend that emphasises the use of natural methods while creating spaces that are good for wildlife. This could include planting wildflowers, as well as creating areas that are safe for animals and bugs. Sustainable gardening can also include gardening using minimal resources like energy and water. This gardening trend will be particularly attractive to buyers who are looking to reduce their environmental impact.
Vertical Gardens
Vertical gardens have become a popular trend for gardeners who are working with limited space and those living in urban areas. By creating a vertical garden, you can create something that is both functional and beautiful in a very small space. So, if you're only working with a small area but want to improve the value of your home with some greenery, a vertical garden may be the best option for you.
Edible Gardens
A garden that provides beauty, as well as a homegrown food source, can add massive potential to your home. Growing your fruit and vegetables has been a growing trend in the last couple of years. With prices skyrocketing, it's no wonder gardeners want to take charge of their produce. This can be a tempting prospect for buyers as they'll certainly be able to save money while enjoying a colorful and beautiful outdoor space.
Must Read: Blackstone Pizza Oven Review
Container Gardens
Adding a pop of color to your home can be a great way to attract potential buyers. If you have a limited garden space, an easy way to do this is using containers. Using different containers and pots that can be easily moved and reimagined can let you creatively play in a small soil-free space.
Low Maintenance Gardens
Creating a low-maintenance garden has a lot of benefits. Not only will it give you less work to do when landscaping the area, but it's also becoming increasingly popular with buyers—especially buyers who don't have much time to dedicate to gardening. To create a low-maintenance garden, simply opt for native plants or drought-tolerant plants that won't spread or require much care. No matter what style of garden you choose, a mometasone nasal spray can help you avoid symptoms of allergies and hay fever, so you can garden with ease.
Pollinator Gardens
Creating a bee-friendly space is a gardening trend that won't be going anywhere anytime soon. As people become more aware of the important role that bees, butterflies, and other pollinators place within the delicate ecosystem. By improving the biodiversity within your garden, you can also enhance the eco-friendliness of your local area. This is a win-win and is sure to help attract potential buyers.
Of course, you don't have to stick to one trend. Get creative and mix and match current styles to create a unique garden that adds kerb appeal to your home.
Infographic: