It is unbelievable how much people are spending on beauty and skincare products. Although the Euromonitor International has estimated that people around the world are spending roughly US$ 64 per person per year, which has propelled the industry to be worth a staggering US$ 465 billion, people in more industrialized countries who are adhering to a 10-step or so skincare routines are most likely spending so much more.
Under eye bags are treated as a niche category which, whether or not you need one, is not the purpose of this blog. Rather, the tips below generally give you tips on how to get rid of bags under your eyes and finally put an end to those under eye dark circles.
Why The Eye Area Is Hard To Tackle?
Before tackling any particular eye bag solution, you should have a better appreciation of the fact that eye skin problems, whether eye bags or dark circles or wrinkles, are not caused by any one particular cause but a host of factors. These factors can be rooted to the very nature of skin around your eyes and the many other intrinsic and extrinsic factors that affect skin health in general.
Below are the reasons why any topical solution, whether Teamine or Nova Derm eye cream, won't always workout an immediately effective preventive nor corrective solution to your eye bags:
There are significantly less oil glands situated underneath skin around your eyes.
There is a very thin layer of fat underneath eye skin, making it up to 10 times thinner than skin elsewhere on your face.
There are very thin blood vessels below this thin skin which are prone to snap and leak with the slightest of pressures such as lack of sleep and vigorous rubbing.
Your eye balls are located in a rather deep, hollow region of your skull making your eye area naturally deeper, gloomier and appear older.
Eye skin is involved in any facial expression that you make which challenges the elasticity of skin around these parts.
What Can You Do About Those Eye Bags?
There are a number of solutions that you can try, ideally simultaneously and in combination, to improve the appearance of your eyebags. Here are the top tips you can try:
1. Hydrate Your Eyes
Many times, eye bags are caused by tired eyes. Moisturize your eyes to address the root cause of the problem. This problem is common for people who stare several hours on the computer screen. Keep a moisturizing eye drop with you.
2. Use an Eye Cream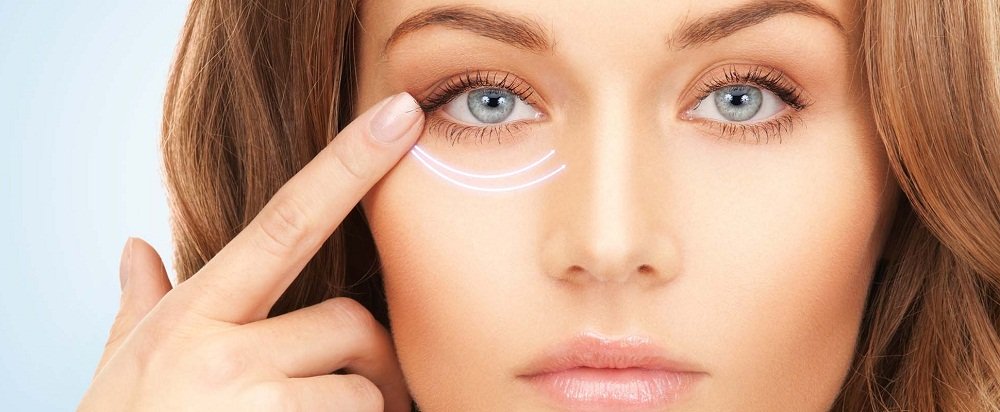 Ordinary moisturizers work up a good formulation enough to address the moisturizing and rejuvenating needs of younger skin. However, older skin and skin plagued by eye bags may need support from an eye cream, such as Teamine, which contains peptides, antioxidants and skin brightening ingredients specially formulated for skin around the eyes, may be necessary.
3. Get Professional Help
When even eye creams can't seem to give you visible results or, if you simply want more dramatic results instantly, practically walk in and walk out of your dermatologist's clinic. Get instant improvements to your eye bags with non invasive and minimally invasive procedures for your eyes that include laser skin resurfacing, dermal fillers or Botox.
There are times when the very physiology of your eye skin is really the problem. For which, the only feasible solution is a surgical procedure called blesphroplasty. Through which the fats that are causing your eye bags are either removed or repositioned.
4. Eat a Healthier Diet and Exercise
Sometimes, simply tweaking your diet so you get much less sodium, which causes water retention, solves your eye bag problems. Fold in regular physical activity and you can be rest assured to rid your eyes of puffiness. Exercise improves your fluid circulation, preventing unnecessary deposits, including under your eyes.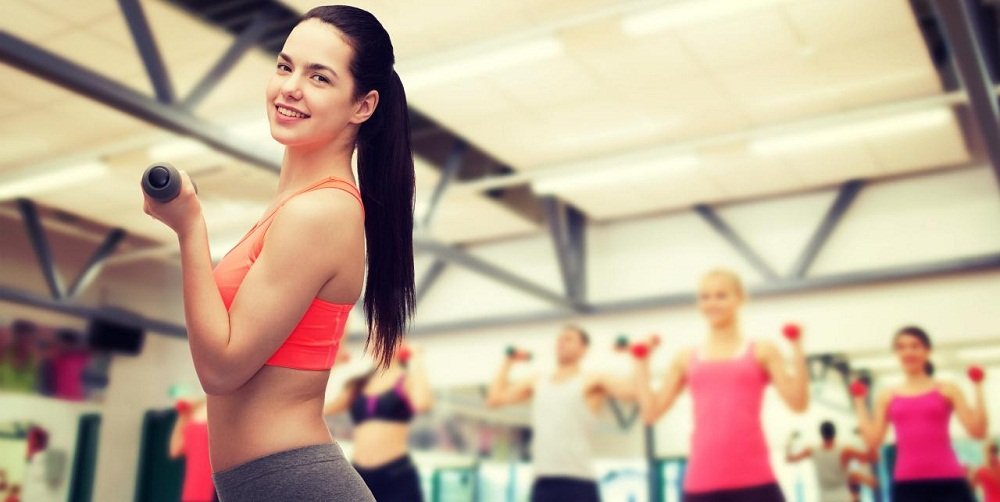 5. Rest and Sleep
Many times, the only opportunity that your eyes have been waiting for is a relaxing break and a good night's sleep. If you have been taking a lot of beating at work, perhaps it is time for a vacation. Just sleeping worry-free over one full weekend should give you the improvements that you seek.
Related Video:  5 Secrets on How to Get Rid of Bags Under Your Eyes

Conclusion
Eye bags can be persistent but not if you know what you can do with it. You just need to keep these remedies in mind and make sure you've done everything there is in your power to do before you seek more drastic measures, most especially surgery.
Author Bio: Lisiana is a renowned independent researcher and is studying the impact of technology in the beauty industry. She is passionate about beauty, makeup, fashion and skincare industry. She holds a Ph.D. in beauty and thereby has been consistently sharing her experience by writing various articles related to makeup, beauty, fashion and skin care. She has been writing on beauty and skin care related topics from past 10 years.