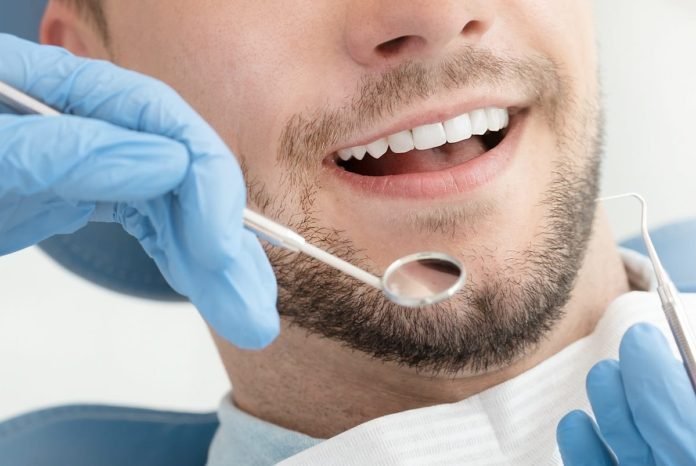 For most people, the fear of pain can be one of the primary reasons why they avoid going to the dentist. But refusing to visit the dentist's office can mean more than just getting a cavity. It can lead to poor oral hygiene, which may put them at risk of developing an infection and other serious diseases.
Fortunately, sitting in the dental chair doesn't always have to be painful. The good news is that there are plenty of ways that can help reduce or remove pain during your dental visits. These can include the following:
1. Discuss Sedation Options With Your Dentist
Dental sedation is used primarily for easing out those who are very anxious or nervous about visiting the dentist. This works by reducing the amount of anxiety you experience while at the dental chair. Most of the time, this is done by relaxing the muscles in your face and body, which makes it easier to go through the dental process.
Below are a few sedation techniques you may consider to ensure a pain-free dental visit:
Topical anesthetics – These are typically used to numb a certain area in your mouth where the dental procedure should be done. By using these anesthetics, you may be able to experience no pain while the work is going on in your teeth or mouth.
Electronically delivered anesthesia – Instead of injecting it to a certain area in your mouth, this form of sedation makes use of adhesive pads being placed on the face and a device will send electrical impulses to that particular area to relax or numb it. When using this technique, the electricity is being passed into the brain, thereby causing relaxation and making your dental procedure as pain-free as possible.
Nitrous oxide – Also known as laughing gas, this gas which is being inhaled using a rubber face mask, may help you feel relaxed during a dental visit. When the gas is turned off, the effects also quickly wear off, making it one of the most common forms of sedations used in a dental office.
Intravenous sedation – This involves the injection of a sedative into the vein of your arm or hand. While it's a popular way of eliminating pain during dental visits, this is only reserved for extremely anxious patients who will be going through an extensive dental procedure.
As you can see, there are many sedation techniques you can use to make your dental appointments as pain-free as possible. However, you must understand that not all of these processes are available to your dental situation. Thus, to make sure you're using the right technique, take a look at the following tips before considering dental sedation:
Before you decide to take out a prescription for a dental sedative, you will want to make sure that you understand what the advantages and disadvantages of taking this type of medication are. Make sure that you also know how much of this medication you will be taking.
You will also need to find out if the medication you're taking is going to be able to work with your oral health and not simply put you in a daze. If you find that you are still awake when you take this oral medication, you might want to find another type of sedative that works better for you. Make sure that you take a close look at the type of sedatives that are available and the dosage of each that you are taking.
It is important for you to make sure that your oral health is being taken into account when you are talking about dental sedatives. Talk to your dentist about using oral sedatives when you need to. This will ensure that you are doing everything that you can to help improve your oral health and eliminate the level of pain that you experience during dental procedures.
2. Perform Some Body/Mind Techniques
In addition to sedation, you can also overcome your dental visit without any pain by doing some body/mind techniques. These things can help you control your anxiety or pain while undergoing a dental procedure.
To make sure you can get through your visit without pain, below are techniques you can keep in mind from the get-go:
Relaxation strategies – By practicing relaxation, you may be able to reduce the pain while the dentist is performing the procedure. For example, you may be surprised to learn that breathing deeply through meditation can provide great benefits for your health, such as having a way to control pain. If you learn to breathe slowly and deeply, you can achieve a state of relaxation without actually having to medicate. That's because it helps flood oxygen to your body to improve your comfort. During a stressful situation, such as experiencing dental pain after having undergone a surgery or an operation, deep breathing can help you keep calm, as well as reduce your pain and your overall level of stress. Also, you can try the process of progressive relaxation in which you can focus on relaxing your muscles from your toes to the head to reduce muscular tension and, eventually, pain.
Distraction strategies – Another way to make your dental visits pain free is by distracting yourself with something pleasant. For example, if you don't feel comfortable in the dentist's chair, the dentist may offer you the option of using a distraction device. You can bring an iPod or another personal listening device and play your favorite music while your dentist is performing the procedure in your mouth. That way, you may be able to reduce or eliminate the pain during your appointment since you're distracted with something else.
3. Quit Smoking
If you can't entirely quit smoking, at least stop smoking a week before your dental appointment to reduce the risk of infection and pain. This is especially true if you'll be undergoing a major dental surgery anytime soon.
Typically, when you smoke, your heart and lungs don't function well as they should and, as a result, you may have breathing issues during or even after the procedure. Not only that, but smoking may reduce blood flow, which slows down your healing, making the procedure painful for you.
Therefore, if you want to lower your risk of complications and eliminate pain during your dental visit, then it's best to quit smoking a few days or a week before your scheduled procedure.
4. Strictly Follow The Dentist's Advice
It's important to follow the dentist's advice to avoid pain while a dental procedure is being performed on you. More than anyone else, your dentist knows exactly how to handle their patients' fear of pain and the pain itself.
For example, they may recommend that you take some form of sedative to help you feel relaxed and make the whole dental work as pain-free as possible. Instead of taking these recommendations for granted, it's best to consider and follow them if you want to lessen the pain throughout your visit. Also, if you want a more natural way of handling pain, you may follow the dentist's advice to wear shades or close your eyes for a better calming effect.
5. Be Aware Of The Most Common Painful Dental Procedures
One of the best ways to get through your dental clinic visit pain-free is by being aware of the most common painful dental procedures. By equipping yourself with the right knowledge on how each procedure is done and treated, you're able to prepare yourself better by knowing what to expect and do to ensure you make your entire visit as painless as possible. For example, when you're familiar with how the procedures work, you may have a better idea about the right form of sedative or technique that may help you eliminate the feeling of pain during a dental procedure.
Take a look at the following painful dental procedures:
Teeth pulling: The most common painful dental procedure is having one's teeth pulled out. It can be excruciating for many patients, but not undergoing this procedure can also cause a number of health risks. For instance, when a tooth becomes infected, it may need to be pulled. People who have experienced their tooth being pulled may report intense pain, and needed to use ice to help with the inflammation.
Root canal therapy: This involves a dentist making an incision inside the tooth, removing the materials that can cause pain to the nerves. This helps relieve the inflammation and allows the nerve to work properly again.
Filling and crowing: Another common but painful dental procedure is filling or crowning. Sometimes, when there's decay, the tooth's crown may become damaged. It can leave an impression on the tooth where the pain is felt. Crowns are used when the dentists cannot fully replace the tooth that's lost. This process is very painful because of the extreme sensitivity of the tooth's nerve. Some people may even have to undergo this painful procedure multiple times in order to keep the nerve working properly.
Dental implants: Dental implants are a form of tooth replacement that is painful for many patients, which entails several visits to the dentist. They're usually known as surgical fixtures being placed in the bone of the jaw to support a dental prosthesis such as a denture, bridge, and many more.
Teeth whitening: This is another dental procedure that can cause pain. It's especially true for people who have a lot of stains on their teeth and gums. Some of the most common teeth-whitening procedures include bleaching and scaling, which can cause sensitivity arising from the treated teeth. This is especially true if you have sensitive teeth, in which case you may feel some discomfort during the application of the bleaching agents to the surface of your teeth.
How To Manage Dental Phobia Among Children
When it comes to dental health, most children have a difficult time understanding the need for regular dental checkups. This is primarily because of their heightened fear of pain about the procedures that'll be done to their teeth or mouth. This fear of dental pain or discomfort is commonly known as dental phobia. This usually happens to children who need to undergo a tooth extraction or any emergency procedure.
However, dealing with children's dental phobia is extremely crucial for having proper oral hygiene. When they know how to manage fear of pain during dental visits, they'll be able to develop and keep good oral hygiene, which is essential for protecting their teeth against plaque, tooth decay, and gum disease in the long term.
Hence, if you're a parent and want to effectively manage dental phobia among your children, here are a few things you can do to make this happen:
Make it a point to educate your child from their early years onwards about the health of their teeth. Explain to your child, for example, why they need regular dental check-ups. If they're undergoing a major procedure like a root canal, explain that this is part of caring for their teeth and gums. Most of the time, children are afraid of what they don't understand so talking to them before going to the dentist can help manage their fears.
Identify what triggers your child's fear. Talk to them about what may be setting off their anxiety. Common culprits are often the fear of pain and needles, or the idea of feeling helpless. They may also be afraid of feeling embarrassed about their teeth, or even the administration of anesthesia.
Distract your child with pictures or videos of animals to reduce their anxiety inside the clinic.
Conclusion
Realistically speaking, the idea of sitting down in the dental chair during a visit may cause some feelings of fear. This may be due to several reasons such as bad past experiences, intense embarrassment of letting a stranger check your mouth, a bad dentist-client relationship, and many more. However, the most common fear involving a dental appointment is associated with pain.
Fortunately, by following the tips mentioned above, you can successfully get through your dental visit as pain-free as possible. Whether it's about discussing different sedation options, trying some body/mind techniques, stopping smoking, following the dentist's advice, and many more, you certainly have a variety of options to try if you want to survive your scheduled dental visit without pain.