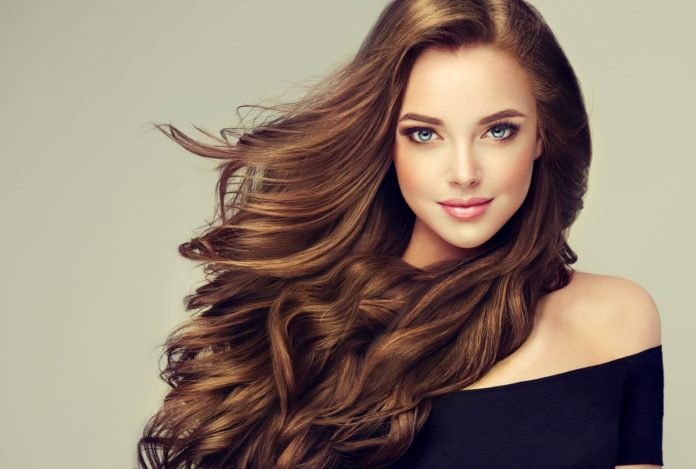 Many people are concerned with how to improve the look of their hair. After all, a beautiful head of hair is one of the most important assets that we have, hence we should always strive to maintain it to the best of our ability.
However, many of us struggle with this task since we don't know what we can do to truly improve our hair. One of the easiest ways to do this is to visit a health specialist, like spitalelaserspasalon.com. These professionals have years of experience and will gladly help you improve the look of your hair.
In addition to visiting these professionals, here are a few things to improve your hair's look:

Avoid Using Chemicals
There are a lot of different reasons why our hair begins to look bad or lifeless. One of which is when your hair is constantly being exposed to products that contain chemicals. In addition to damaging your hair, it'll also impede your hair's growth.
If you want to improve the look of your hair, avoid any damaging chemicals. This means that you need to use natural products.
Use Herbal Products
If you're looking for a way to make your hair look and feel better, the most recommended way is using herbal products and natural ingredients. There are many herbal hair products available in the market that'll help maintain your hair. You'll also find herbal supplements that can be applied to your hair to prevent other hair problems.
You should also have knowledge about how to use these herbal products so that you can effectively increase the look of your hair.  When looking for the right product to use for your hair, you should do some research on your own first. Make sure that you're aware of the effects of each one so that you're able to make the best choice.
Rosemary, palmetto, horsetail, and nettle root are only some of the popular herbal products to use on your hair. Each one of these is great because they'll help your hair have more volume.
Learn To Take Care Of Your Hair
If you want to have healthy hair, there are many things that you need to pay attention to. One of these things is making sure that you're using a good shampoo and conditioner.
There are different things that you can do to take care of the condition of your natural hair, as well as taking care of the cuticle and protecting the ends. To take good care of your natural hair, refrain from shampooing every day and always use a quality conditioner that's specifically formulated for your type of hair. Also, try to stay away from hair products that contain harmful chemicals and sulfates.
Always shampoo your locks with a fine-toothed comb instead of brushing your hair too much. Also, avoid using too much heat when styling your locks. It's also advisable to blow dry your head after each styling session as this can also help maintain the shape and length of your natural hair.
Make Healthier Food Options
You can improve your hair's health by eating the right foods. Eating the wrong type of food is what causes most people to have problems with their hair.
When it comes to what goes into a healthy diet, the most important component is nutrition. With all the nutrients your body needs to stay healthy, including protein, calcium, iron, and vitamin A, it's no wonder why both hair and scalp require these essential vitamins as part of a healthy diet.
Eating the right type of food can be hard to do at first since you may be used to all the unhealthy ones you consume every day. But making healthier options will show in your skin and hair. Thus, if your hair looks dry or tired, try eating eggs, spinach, berries, nuts, or seeds.
Drink Enough Water
Water will help flush any build up toxins that may be present. Also, if you don't drink enough water, this can lead to hair loss. Thus, always make sure to drink at least one gallon of water a day. Doing so can also help cleanse your scalp and eliminate oil buildup.
It's also a good idea to make sure that you're eating a healthy diet that consists of a variety of vegetables and fruits.
Conclusion
There are still many ways to improve how your hair looks. Fortunately, there are a number of different products out there that'll help make your hair look and feel great.
Whether you're looking for something that'll just keep your hair from looking terrible or if you're looking for something that'll help to bring out the best in your hair, it's important that you know what to look for.