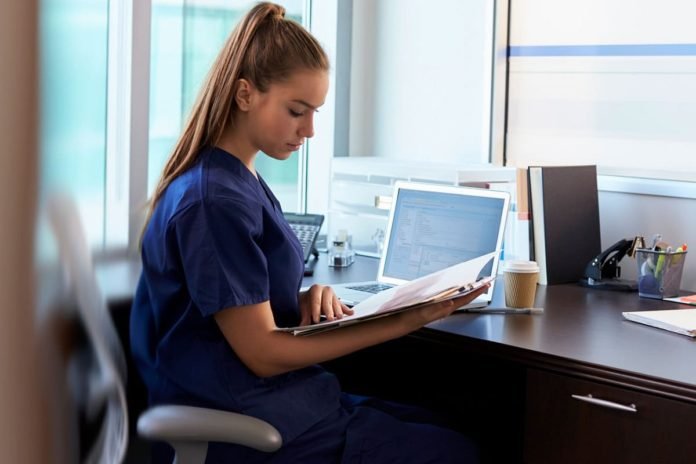 Medical billing and coding specialists are important members of any medical team, as they handle all patients' electronic medical records review and ensure that the codes to procedures are performed. They also handle all third-party billings to ensure that healthcare providers are recompensed.
This specialty within the health technology sector is fundamental to medicine and administration. These specialists acquire different skills and knowledge ranging from medical coding and billing proficiency, to medical terminology and anatomy knowledge. This is the point where a degree in medical billing and coding comes in.
Have you been considering making a career switch to medicine, or wondering how important and beneficial a degree in medical billing and coding can be? Here are 6 major reasons why you should get the degree and become a medical billing and coding specialist.
Uprising health needs
Now more than ever, there's an increase in the need for healthcare professionals because of the aging population. All hands are needed on deck to save lives and preserve the populace. However, everyone doesn't need to be in a robe and work directly with the patients. Some can be behind the scenes making sure that accounts are settled and the services offered from healthcare professionals to the patients are optimized.
There's more need right now for specialists to work in the health information technology sector to oversee medical coding and reduce the chances of errors and the fatal effects which may include wrong treatments, delayed treatments and a lot more.
The huge difference between the demand and the supply
There's a shortage of medical billers and coders now, compared to its demand level. According to the Bureau of Labor Statistics projections, the demand for billing and coding specialists is expected to grow 29% by 2026. What this means for anyone in this field is that there's a very low chance you'll be out of jobs in the upcoming years. After spending time and money getting a degree, the last thing anyone expects is to enter into a field with low job demand and zero competition. Not with medical billing and coding.
Health care professionals and administrators recognize the indispensable expertise medical coding and billing specialists offer. Do you want a career that leaves you in constant demand? Then you should consider a degree in this.
Good pay
You probably want a career in a field that guarantees you a good level of pay. Interestingly, the medical billing and coding specialist job has been ranked one of the 14 top-paying allied health careers in the United States. The average salary for a medical billing and coding specialist in the US was above $40,000 per year in 2019. Another look at the rates will show that this rate is actually higher than the average American income across all occupations.
No medical school requirement
This career gives you the opportunity of working in healthcare without having to go through the rigor of Med school or spending a long time getting qualified. You can start your career as a medical billing and coding specialist only after a few months of training via online medical billing and coding programs. Not going to Medical school also means that you'll not need to pay exorbitant fees on your degree. This is especially ideal for people who are considering midlife career change and still have to stay involved in family support.
Opportunities for advancement
You have a high chance of getting better and improving your skills on this career path. The reason for this is that working at this job puts you right in the middle of the entire medical administration field. And as a result, you'll be able to learn, evolve and move up the medical administration ladder within a good time. This career path doesn't leave you stuck in one role for life.
Flexible working system
One thing that a lot of people look for when making career choices, it's the possibility of flexibility. First, a medical billing and coding career will usually operate 24/7. Which means that you'll most likely work in shifts and rotations. You'll have a choice of picking what shifts fit your schedule and needs. Again, there's the choice of remote work. Although as an entry-level specialist, you may be required to work from the office during your first days, you'll quickly evolve into the work from home fit as you gain more experience. That's a great advantage of this career.
Conclusion
With these reasons, making a career decision to get a degree or training in medical billing and coding is one of the very best options you have.