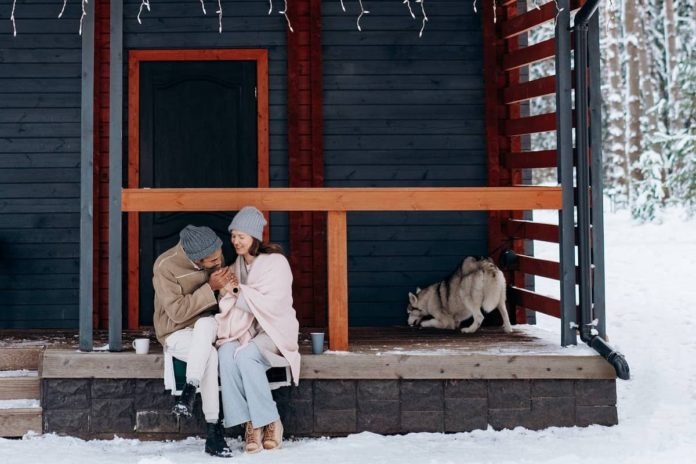 Even though it can be tough when winter comes around, the colder months bring with them new opportunities for romance. While summer may have the heat, it can also be too warm to find the energy to be passionate. However, winter provides many excuses to snuggle up with your loved one and wait out the cold. If you would like to get out of your hometown for the winter and treat your partner to a getaway, look at some of these romantic ideas for inspiration.

Escape the Cold Together
Of course, if you or your partner despises the cold, then it makes sense to opt for a trip that lets you relax in warmer temperatures. When it gets to the coldest point of winter, whisk your loved one away somewhere sunny and bright. There are plenty of places in the world that don't suffer from a significant decrease in temperature during winter, as well as places that have their summer season during your winter. Some destinations are more romantic than others. For example, spending time with your loved one on a secluded beach in Hawaii can be the perfect way to spend your winter. Forgetting about the chill at home and sinking your toes into warm sand or taking a dip in clear blue seas can be a great way to strengthen your romantic bond. Small islands with very few people can also be incredibly romantic, creating the sensation for you both of being the only two people in the world. If, however, you want to ramp up the heat, then visit some of the hottest places in the world. The Sahara can be visited for a spectacular desert retreat if you are willing to put up with the scorching temperatures. Similarly, if you find yourself in Arizona there are plenty of romantic things to do in Phoenix, so long as you remember to pack enough sun cream. When you return home, you may even be thankful for the cold.
Surprise Your Partner
If you know that your partner doesn't appreciate the unexpected, then maybe skip this piece of advice. If, on the other hand, they enjoy being surprised, consider planning a romantic winter trip without them knowing. Make sure you are responsible if you share finances and arrange to go somewhere you know they will love. Find out if they have always wanted to visit a particular part of the world then see if you can make it happen. The extra thought that goes into these efforts is what counts. Help them to pack for the weather and any events or activities you have planned, such as swimming or going to a fancy restaurant.
Embrace the Chill
Instead of running from the winter, you could also find romantic ways to embrace it. Some destinations are even more romantic when the snow has fallen, and everyone is in their warmest clothes. For example, New York City, Paris, and Hokkaido are breathtaking under a white blanket. Many cities make themselves more appealing in the winter by hosting outdoor markets that sell mulled wine, knitted hats, and other festive items. There will maybe also be an ice rink to share a romantic moment at, even if you don't know how to skate. Large cities attract attention by holding events to brighten up the streets with decorative lights, usually alongside some musical entertainment. Scotland at new year has a particularly special feeling in the cold air. Find a hotel or other accommodation where you can sit together in front of an open fire and watch the snow outside for the perfect romantic winter break.
Challenge Yourselves
Maybe you and your partner are less about snuggling up together to stay warm and prefer to challenge each other to push your limits. If you love being outdoors, then a great romantic idea might be to rent out a log cabin in the forest where you need to chop firewood and survive through hard work. This can serve as a bonding experience, even if one of you doesn't enjoy it. To take it a step further, challenge yourselves to pitch a tent in the snow and huddle around the campfire for warmth. Providing for each other in the most basic ways can sometimes ignite a fresh spark. Perhaps you don't enjoy these types of slow outdoorsy pursuits but instead, prefer extreme sports. Take your partner skiing or snowboarding and enjoy the majestic views of the mountains. Of course, you can still spend time together relaxing at the end of a hard day on the slopes.
Add Some Magic
If you would rather not push yourself or your loved one too far, you can still treat them to an unforgettable winter experience. Plenty of colder countries have become experts at designing attractions that more than make up for the chill. For example, countries in Scandinavia are ideal for taking a trip in the hopes of catching a glimpse of the Aurora Borealis. Hotels made from ice and husky-drawn sledges can all add to the experience to make it a once-in-a-lifetime romantic getaway.
There are plenty of ways to make the winter a more romantic and memorable time of year for you and your partner. Choose a destination that you'll both love, pack your bags, and spend some quality time together somewhere new. It's the perfect recipe for renewed romance.