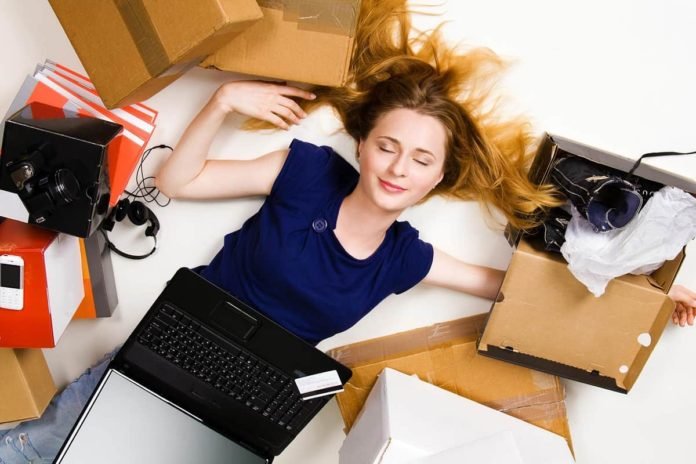 If you haven't used any subscription services, you might be missing out on something that could make your daily life easier. A lot of people think of these services as TV or music options, but there's much more than that available. You can sign up for nearly any kind of subscription, and get what you need to be delivered right to your door on a schedule you choose.
What kinds of subscriptions would help you in your daily routine? Is there something you're always running out of, and needing to buy at the store? If so, wouldn't it be much easier to have those things delivered, instead? Here are 7 life-changing subscription services that you might not have realized you could get.
1. Enjoy Candy Shipments Every Month
Who doesn't like candy? There are clubs and subscription boxes that can deliver various kinds of candy right to your door. Most of them operate on a monthly schedule, and you can order specific types of candy or let them surprise you with unique options.
For anyone who likes to have a sweet treat sometimes, and wants to enjoy a little snack, this can be a great subscription. Choosing the right subscription box is a great way to add some extra joy to your life. Also consider sugar-free options if you're diabetic or trying to reduce sugar intake, but still want candy to enjoy.
2. Get Luxury Laundry Detergent Sent to Your Home
One of the best subscription services you didn't know you needed is luxury laundry detergent. You want your clothes to be clean, but they should also feel soft and smell good. With quality detergent, you'll be more likely to get that experience. There are a lot of options at the store, but it can be hard to know which one will be right for you.
By getting laundry pods sent to your home, you can easily reduce plastic waste and have a detergent you really love. It's convenient, too, and you'll never be stuck without detergent when you want to do a load of laundry.
3. Follow the Lunar Cycle for Better Self-Care
There are several subscription boxes that are based around self-care, and a lot of them follow the cycle of the moon. That way you're getting a box on a schedule that works for you, and reminds you to put yourself first. Self-care often gets ignored when life is busy, so it's important to have a reminder.
Boxes that are based on caring for yourself often contain things like candles, healthcare products, skincare options, small treats, and affirmations. You can choose the kind of box that works right for you, depending on what self-care looks like in your life.
4. Experience Quality Meat From Around the World
Being able to try meats from all over the world is a unique experience. It can give you options to try things you can't find anywhere else. But you don't need to be a world traveler to have something new. With a subscription box, you can get meats sent right to your door.
These meats are generally artisan options, so they're high-end and fancy. You won't see them at a typical restaurant, and it's not something you can get at the deli counter, either. Trying unique meats could help you find your new favorite flavor.
5. Choose Great Hot Sauces Several Times a Year
Who would have thought you could get a subscription to hot sauce? But you really can. There are subscription clubs that make it easy and convenient to purchase hot sauce and have it sent to your home. Whether you want a specific flavor profile or heat level, there are choices to make.
You can also be surprised, and let the company send you something unique. That way you can create a new recipe around the hot sauce you get, for a new taste experience. If you like to cook or grill, and you enjoy spicy foods, a hot sauce subscription could be just what you're looking for.
6. Get Fresh Flowers On a Schedule You Choose
You don't need a partner to bring you flowers when you can get them delivered on your own schedule. Fresh flowers right to your door is a great way to brighten your day. Whether you like a certain kind of flower, or you just want something pretty to put on the kitchen table, you'll have options.
Most flowers that come from these kinds of subscriptions are cut to reduce growth, so you're helping sustainability and getting beautiful flowers at the same time. That's a win for you and the planet, and for the florists and growers in the process, as well.
7. You Can Get Coziness and Happiness Delivered to Your Door
With so many different kinds of subscription services to choose from, there's something for everyone. Many services are focused on self-care, hygge, and related interests. Whether you're an introvert who likes to read, or an outgoing person who wants to learn new things, there's a subscription box to help.
Getting so much happiness, convenience, and value is easier than ever before. Subscription boxes provide options and opportunities people didn't have in the past. Before choosing one, take a look at all the options to pick from. You might find that there are actually several that will meet your needs.