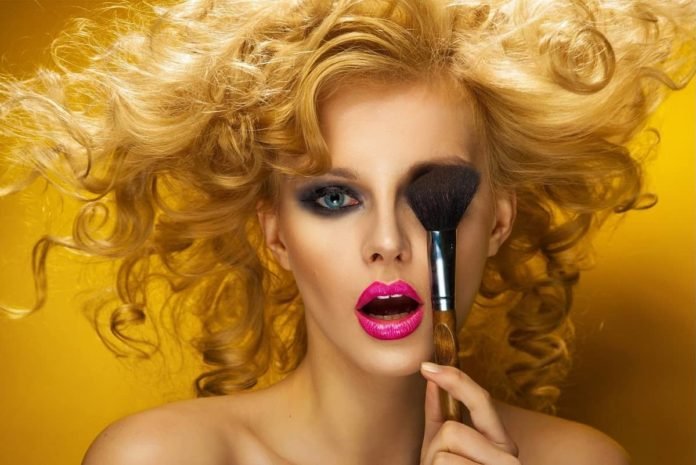 Whether you're a skincare, fashion or beauty junkie, keeping up with the latest launches, collections and trends can often feel like an ongoing battle. A recent report by Zion Market Research found that globally, the cosmetics market was valued at around USD $532 billion – that's a lot of blush!
I've had my fair share of money mistakes when it comes to buying into beauty trends – but it taught me that some "must-have" products are not worth the time or my savings. So from beauty to haircare, here are 10 budget-breaking beauty mistakes I'll avoid making in 2019.
1. Beauty  
Thinking you need every primer
Mattifying, hydrating, colour correcting – primers come in all shapes and sizes and differ in what they do for the skin. But the trick to cutting your glam bill is to buy a primer that suits your skin type. There's no point in buying a colour correcting primer if there isn't any redness in your face or picking up a hydrating primer if you've got oily skin. And with some high end brands charging upwards of $40 a pop, settle for one and put the extra cash towards a foundation that compliments your chosen primer.
Collecting eyeshadow palettes
Every week it feels as though another brand is about to launch a new eyeshadow palette. And if you're a fellow makeup lover, you know there's guaranteed to be buzz from beauty influencers raving about every single one. But rather than stock piling on palettes full of similar shades and racking up a massive credit card bill in the process, my tip is to use an eyeshadow colour wheel to find the colours that work best for your eyes and stick to one or two palettes.
Not getting your foundation matched
Buying the wrong foundation shade is one of the easiest and most costly mistakes to make when it comes to your makeup routine. Foundations have come a long way in shade range and now go beyond simply the colour of your skin. Undertones, level of coverage and finish all play a part in getting your perfect match. While there are some tricks to finding your perfect shade, like swatching the product on your wrist or neck, getting it professionally matched in store can save you the cost of trial and error.
Dismissing low end products
If there's one thing I'm guilty of, it's thinking that luxury guarantees quality. There's nothing wrong with treating yourself to a high end product every now and again, but thinking they're the be all and end all of quality is another story. Depending on the product and brand, things like blush, bronzer or mascara can be picked up at your local pharmacy and are just as good at a fraction of the cost.
2. Fashion  
Falling for fast fashion
From chunky sneakers to wrap dresses, there's always something new to add to your wardrobe. But rather than fill up your wardrobe with one hit wonders, invest in a capsule wardrobe and choose pieces that are designed to last. You might have to pay a little more upfront for these items, but they'll last for years and won't ever go out of style, so you'll save by not having to replace them as often.
Giving in to fashion subscription boxes 
These days everything is about convenience and style is no exception. One trend that's been on the rise are fashion subscription boxes – a subscription service that delivers news clothes to your door. But the problem with these services is that people often forget to send back the items they don't want. According to new stats by ME Bank, online shoppers waste an average of $384 a year on unreturned items, so this year I'll be making the effort to only shop for items instore.
Using Instagram to shop
Instagram has become the latest place to shop online but adding nearly every item on your feed to your shopping cart can be risky business for your budget and a potential money waster, especially if you only buy items because your favourite blogger has them. We've all felt the pressure of trying to keep up with the latest trends, but not at the expense of throwing yourself into debt without a plan to pay it back.
3. Skincare and Haircare  
Having an overwhelming skincare routine
Whether it's banishing acne, minimising oil or hydrating dry skin, everyone's skincare routine is different. One way to find the balance between staying in budget and keeping your skin healthy is to limit the number of products in your routine. Having an extensive skincare routine can often mean big bucks, not to mention breakouts if you're constantly trying new products. All you really need is a good cleanser, toner and two moisturisers – one for day and one for nighttime.
Buying anti-aging products at 21
Your body doesn't start reducing your collagen production until your thirties, so if you're nowhere near this age, don't fork out on expensive skincare products. If you want to get a jumpstart on looking after your skin, staying out of the sun and maintaining a healthy diet are good places to start without shelling out a tonne of cash on anti-aging products.
Splurging on fancy hair marks  
You don't have to drop major coin on fancy hair masks to give your hair a boost. One cheap as chips way to give your hair an intense hair treatment is coconut oil. Not only is coconut oil rich with vitamins and fatty acids that can help nourish the scalp and help hair retain its natural protein, unlike man-made hair masks, its completely natural and chemical-free, plus you can pick it up at your local grocery store.
---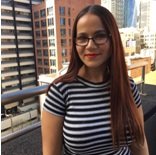 Author Bio: Ceyda Erem is a self-confessed makeup addict and Money Writer at financial comparison site, mozo.com.au. She's passionate about sharing money saving hacks and tips that help fellow beauty junkies maintain their glam, without draining their bank balances.
---