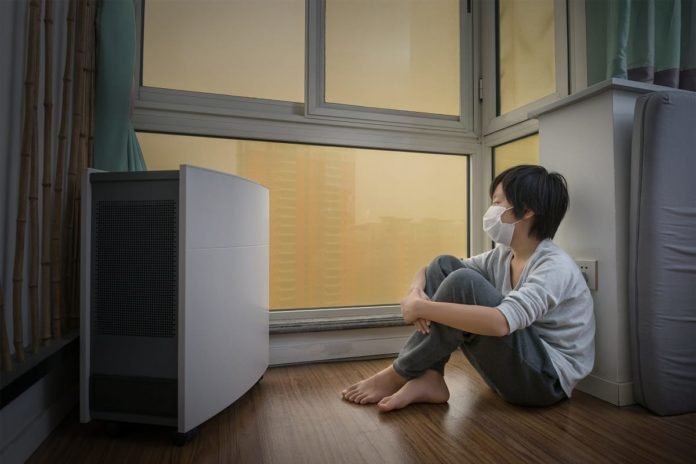 The rapid increase in air pollution has an adverse effect on the health of people. The clocks are ticking, and air pollution in India is getting worse with each passing day. Some parts of India have as much as 5 times more pollutants in the air than the acceptable levels set by World Health Organization.
The alarming part is that indoor air quality is found to be worse than outdoor air quality. It is vital to use an air purifier in India to protect yourself from the adverse health effects.
Room Size
An air purifier should be able to function effectively in the room where it is placed. Room size should be the first consideration when you are buying an air purifier. There are numerous sizes of air purifiers in the market that are designed to work adequately for rooms of all dimensions. However, it is advisable to buy an air purifier that covers a larger area than your room. If your surrounding environment is more polluted, you will need a more effective air purifier in India.
Carefully measure the room where you will be using the air purifier using a measuring stick before buying an air purifier.
CADR (Clean Air Delivery Rate)
Clean Air Delivery Rate is an indicator of performance indicator for air purifiers. It indicates the amount of air cleaned by an air purifier. Use an air purifier with high CADR to ensure effective air cleaning. So, make sure you buy an air filter with high CADR, especially if you live in an environment where pollution levels are significantly high.
KENT, a leading healthcare brand in India has air purifiers that are specifically made for the environment of India. KENT Alps, a premium air purifier has a CADR value of 400 m3/hour which is effectively cleans the area where its employed.
Filter
After you have measured your room and have the dimensions, the next step is to choose the technology the air purifier works on! Filters are the most important part of the air purifier and they are ones that do the major work of filtering out pollen, mold, dust, smoke and all the harmful pollutants from the air.
HEPA (High-Efficiency Particulate Arrestor) is a technology employed in air filters and they are the most effective forms of filters available in air purifiers. If you are buying an air filter, make sure it has a HEPA filter.
Activated Carbon Filter
An activated carbon filter essentially removes foul odor from the indoor air. Buying an air purifier that comes with a carbon filter will help keep the room fresh for longer period. This filter layer also removes and absorbs gases present in indoor areas.
Noise
Noise must not seem like a big deal, but you must consider it because it can create a lot of irritation and disturb your sleep. Choosing an air purifier that creates less noise is recommended.
Other Features
There are other functions you can consider while deciding of buying an air purifier. If you have kids at home, make sure the air purifier has child lock technology to avoid unnecessary fiddling with the product. One more thing you can consider is an auto off timer option which turns off the air purifier after a set amount of time.
Buying an air purifier is an investment that will reflect on you and your family's health. In today's times, an air purifier is as important as a water purifier or an air conditioner. One must consider all the points mentioned above if they are thinking of buying an air purifier.