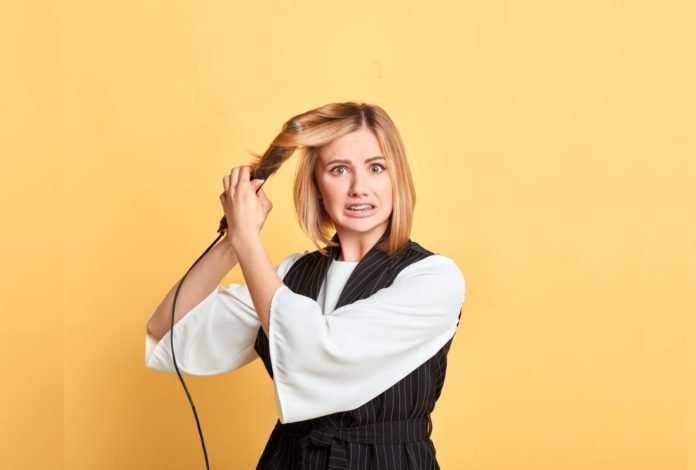 Brittle split ends, frizziness, fragile and thinning — does this sound like your hair? Then it might be time to give it some much-needed love. Starting a hair care routine can offer your lovely locks the nourishment it needs to shine brighter and style easier. But if you're not sure where to even begin creating a daily routine for your hair, we're here to help. Ready to get back your youthful hair? Here are a few tips on starting a healthy hair care routine.

Go Product-Free
Give your hair a break from all the high-heat curling irons and hair products. Let your hair down every once in a while and give it room to breathe. If you still want to look your best, pull your locks back into a headband or learn how to wear a bandana to add a fashionable touch. Free from styling (even that casual top knot) and all the daily chemicals you put in your strands, it can return to its natural state.
Start with a Hair Treatment
If your hair is damaged, start with a good hair treatment to repair it and bring it back to a healthier state. What kind of hair treatment? It all depends on the type of hair you have. For example, a scalp treatment or scalp massage can help promote follicle growth by unclogging them and stimulating circulation. Another example is a protein treatment that can fill in gaps of your hair's cuticles, smoothing out the strands and finessing frizzy or broken areas.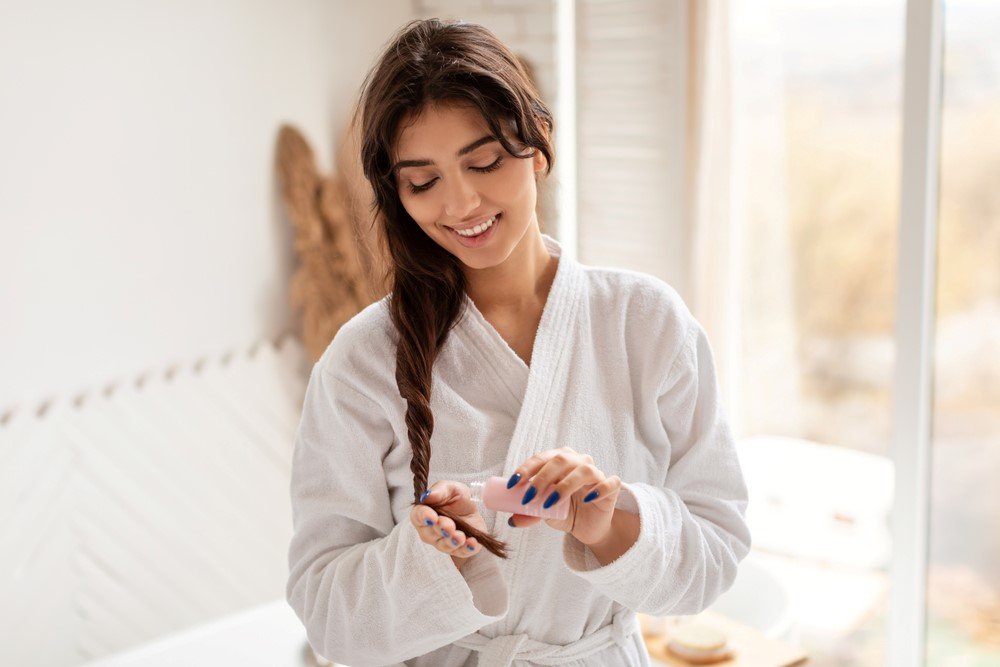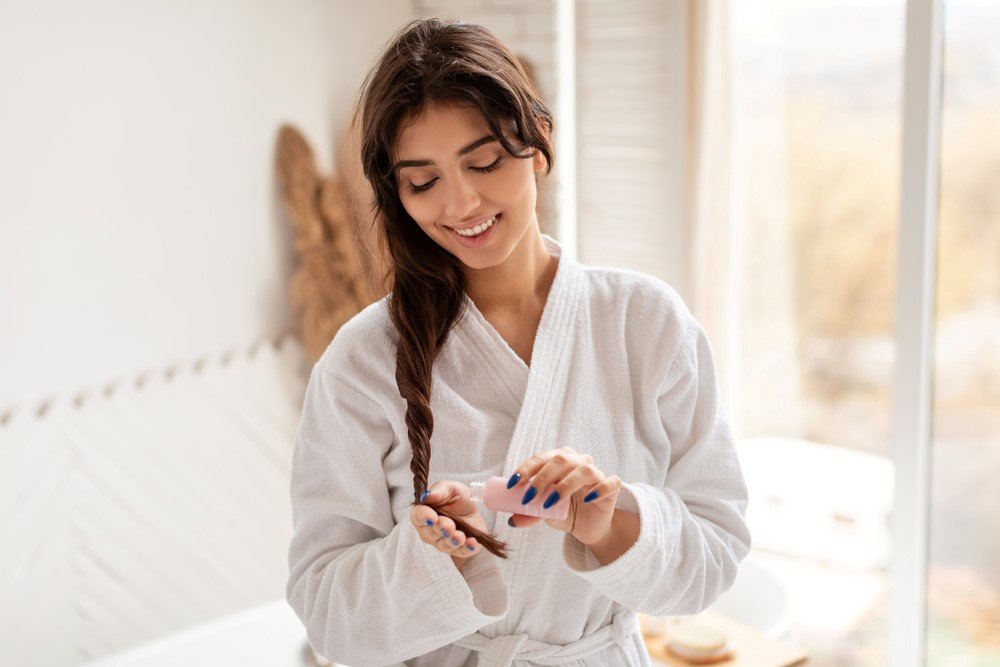 Shampoo and Condition Your Hair Regularly
Cleaning your hair does more than remove oils and bring back volume. It also removes dead skin cells and built-up residue from styling products. Pick up two different types of shampoos: a clarifying shampoo and a daily shampoo.
Daily Shampoo: Obviously, the daily shampoo is for your general cleansing, although not necessarily required once a day. as each person's hair is different.
Clarifying Shampoo: The clarifying shampoo, which should be used roughly once per month, takes cleansing to a whole new level, working deep into the strands and scalp to remove hair buildup.
Conditioners are just as important and offer all kinds of benefits. Not only does it help you detangle once you get out of the shower, but it offers a sheen and reduces frizziness and those fly-away strands. So, when you're through shampooing your hair, coat the strands to moisturize your locks. Similar to the shampoo, you want three different types of conditioners: a daily rinse-out conditioner, a leave-in conditioner and a deep conditioner.
Daily Rinse Conditioner: Apply this to the middle and ends of your strands, skipping the roots where it can create a greasy look. Give it a couple of minutes and rinse.
Leave-In Conditioner: Apply the same way as the daily rinse conditioner, but don't rinse it out. This will provide an extra layer of nourishment to your hair, locking in moisture.
Deep Conditioner: The ultimate hydration for your hair, this conditioner can be left in your hair for longer and is ideal for dry hair.
If you have kinky or curly hair, add a moisturize-and-seal step to your overall hair care routine. Giving your hair more moisturizing and sealing oil can lock in the moisture and hydrate the hair.
Take Time to Detangle
Detangling your hair is an essential step for maintaining a healthy hair care routine. However, it's crucial to pick the right tools for the job. For example, a wide-tooth comb will help you detangle without pulling out hairs. It's also very beneficial to use a detangling spray or even a detangling serum to make combing your hair effortless. Plus, they further condition your strands as you make your way through.
Keep a Consistent Routine
Luxurious locks don't sprout overnight. You have to keep up with your healthy hair care routine. Give it time to take effect, a week at the minimum. However, for damaged hair, try to be patient. It could take longer than a month to see results. Also, keep an order to your routine. As a general rule, it's best to apply in the following steps:
Shampoo, conditioner and in-shower products
Heat protection, volumizer/mousse and shine serum
Gel or hair spray
Choose Hair Products by the Season
Winter months cause dry hair and need extra hydration, so a creamier and thicker hair product is totally called for. However, once summer rolls around, switch up your hair care routine with more lightweight products that can fight off the humidity.
Use Heat Protection Spray When Styling
Our hair puts up with tons of heat, so give it a little help before you press it with a piping-hot curling iron or straightener. By spritzing it with a heat protection spray, you can prevent your strands from becoming overexposed and overheated.
Trim Regularly
Be sure to visit the salon for a trim every so often — ideally, every six to eight weeks. Why? Because it reduces split ends and breakage. It also promotes growth.
Wash Your Hair in Warm Water
If you love a scorching hot shower, dial it back a notch when shampooing your hair and choose a more lukewarm temperature. Hot water can be doing more harm than good to your hair, drying out your scalp and fading any color treatments.
Eat a Nutritious Diet
Be mindful of your diet, consuming more proteins, Omega-3 fatty acids and zinc. Iron deficiency can be a contributor to hair loss. Vitamin A and C are also vital, helping to produce your hair's natural oils. If you notice your hair looking brittle and dry, reassess your diet and incorporate more of these nutrients into your daily meals.
Get Professional Advice
Not sure what your hair needs? Ask your stylist. Professional stylists know hair; they work with it all day. So have them advise you on how often you need to wash it and offer tips on the kind of products you should use for your hair's weight and volume. After all, this is why you visit them. So don't be afraid to ask.