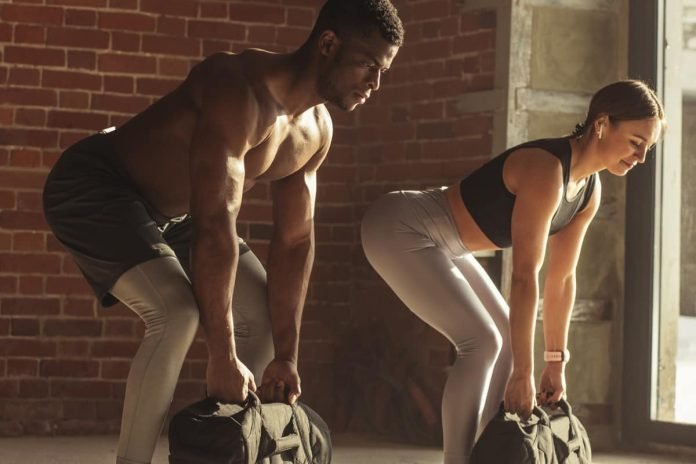 Enjoying the same training workout every day can help you to get into a routine and to train the parts of your body that are most important to you. However, there are always ways to improve the workout that you are performing, and here are some of the best ways that you can do this in 2023.

1. Hire a Great Personal Trainer
One of the top steps that you should take in 2023 is to use a personal trainer. A personal trainer can help you to boost your workout by creating a regime that has been tailored specifically to you and your goals. They will be able to track your progress and adapt your workout accordingly, as well as mix your workout up when it needs it. They will be able to talk you through the ways in which your workout can help you to achieve your aims, and they will also be able to check that your lifestyle is complementing your goals and workouts. This will allow you to ensure that your workout is doing you good. You should then look around for companies that offer personal training in your area.
2. Get a Workout App
Technology can help most aspects of your life, including your exercise regime. By downloading a great workout app, you will be able to set alarms that can remind you to exercise at a certain time of day, and you will be able to create and edit your own workout, which you can look back on when you need help or a reminder of the workout that you should be doing. You will be able to read guides and tutorials that can help you to work out in a safe way and that can teach you the benefits of each workout, and you will be able to keep track of your performance and how often you really work out by using this app.
3. Get the Right Gear
However, nothing will improve your workout more than the right gear. The right gear will ensure that you are prepared for whatever your workout throws at you and will mean that you do not feel restricted while you exercise, especially if you are wearing tight clothing. This exercise gear will keep you ready to exercise at any moment and will ensure that you are comfortable and look forward to exercising. As well as the right t-shirt and shorts or jog pants, you will also need shockproof and supportive sneakers or running shoes, as well as a water bottle that can keep you hydrated for the duration of your workout. You might also decide to invest in a fitness tracker or smartwatch that can keep a record of your workout for you, as well as monitor your heart rate and the number of calories that you have burned. This can allow you to keep track of your performance in a hands-free, simple, and automated way.