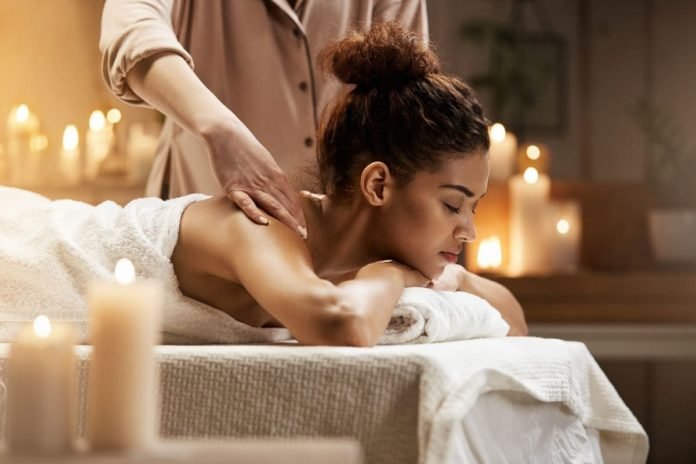 There was a time when spas were meant only for the elite section of society. But growing requirements of the middle class and increasing competition have led multiple spas to spring up at every corner of the city which can guarantee you a reinvigorating experience. This growing popularity of the spa has also added inertia to budding entrepreneurs who are availing of spa business loans for setting up their dream business.

What Is A Spa?
In a generic sense, a spa refers to a place offering a mineral spring bath. Both hydrotherapy and balneotherapy have been used for treating diseases for ages by harnessing the power of water. You can expect multiple other beauty and health facilities on visiting a modern-day spa. Be it massage, facial, pedicure, or sauna, the spa staff do not leave any stones unturned in pampering you to the core.
Choosing The Best Spa
Sprawling spas have opened up in the top malls of the city and premium hotels and resorts. A large number of options also add to the level of confusion while searching for the perfect spa to book your next appointment. To make things easier, we have come up with a list that can help you pick the one which is in sync with your requirements:
Services Offered
Other than the age-old hydrotherapy, you can enjoy a variety of other facilities and treatments like hair removal, skin brightening, aromatherapy, weight loss, massage, skin tanning, etc. The spa nearest to your house might be more geographically accessible but might not provide all the services you require. This is why you should make note of the treatments you require and search for a spa that offers all of them.
Syncing Your Specific Requirements During Group Bookings
Organizing a hen's party or group spa session is a common phenomenon of the modern generation who don't get to spend adequate time with their loved ones. Conflicting work routines leave them with very few chances of bonding with friends and family. A spa session can help in carrying out all fun and gossip in a relaxing environment.
However, group spa sessions call for food and drinks arrangements and special activities. You need to check whether your chosen spa can accommodate your desired group of people while delivering all the services you require. A large number of spas offer couple or group packages at lucrative rates for adding to your savings meter.
Cost
Spa treatments can be pretty expensive and so you need to keep your budget in mind before scheduling your appointment. It is imperative to check the spa center's legitimacy before you shell out heavy sums for the treatments. You need to be extra cautious if the spa is relatively unknown and is located in a secretive place.
Going through online reviews can be a great means of gauging the credibility of a spa center. You can also ask around to get recommendations for a trustworthy spa. While the popular spa centers levy higher rates, they are more trustworthy than their shady peers which like keeping things under a veil. The famous ones are aware of the fact that their reputation is always at stake and will do everything in their capacity to protect the same.
Trial Options
One of the biggest mistakes we make on visiting a spa for the first time is ordering the most expensive treatment. Rather it is advisable to look for simple treatment and visit again to avail of the complete package if the place seems appealing and practical.
Conclusion
Stress is becoming a big problem for all modern millennials courtesy of the fast-paced lifestyle. Over time, stress can lead to grievous consequences in the form of life-threatening ailments like heart disease, high blood pressure, etc. This has led more and more people to search for ways that can help alleviate the building stress levels.
Visiting a spa can be a great means of escape from the stress and tension for some time. You can either pamper yourself or schedule a visit with your loved one to enjoy a relaxing and rejuvenating time.