If you are stepping on the stage as a bikini competitor, you might be worried that you will have to be stuck with the same old mediocre designs. Perhaps you want to try something that is new and has never been done before. If you're looking for a suit to dazzle the judges and flatter your body, all you have to do is check out Waterbabies Bikini.
They offer a generous range of competition bikinis, whether you are entering a swimsuit competition, a bodybuilding contest, or a beauty competition.
What Should You Take into Account When Shopping for a Competition Bikini?
Sure, the first thing that comes to mind has to do with fit. But there are other factors that are just as important. Color, design, bling, and material. If all of these pieces are not working together perfectly, a design mistake can disadvantage your body, even if your body is a masterpiece. The wrong design can indicate flaws in the eyes of the judges and may hurt your chances of winning. It would be really unfair to skip the podium due to choosing the wrong competition bikinis.
You should take into consideration all aspects of the bikini before making your final decision. First and foremost, you should never settle for fabric that you don't particularly like. There is nothing worse on the stage than to feel uncomfortable in a competition swimsuit. Make sure that you choose high-quality fabrics that won't itch or irritate your skin. The ideal bikini should come as a second skin.
How Do You Feel When You're Wearing Your Bikini?
Secondly, when it comes to style, choose one that will express your personality. Allow your attitude to shine through. Your entire appearance should be authentic and true to yourself and what you like best. As long as you follow the guidelines of the competition, you can be as creative as you want to be. Don't be afraid to take chances while you're out on the stage!
Finally, be sure to check the rules and regulations of any competition you enter. Though this may seem like common sense, many people forget that there are certain styles that can or can't make it to the stage. Though you might have attended competitions before, you have to keep in mind the fact that organizations might require different kinds of bikinis. Always check the requirements and follow them accordingly. Being disqualified due to the wrong outfit is a mistake that you really don't want to make.
Waterbabies Bikini is a company that you want to keep in mind whenever you need competition bikinis. Through their many years of entering competitions themselves, they know all of the secrets to creating lovely bikinis for any competition. No matter what type of bikini you are after, Waterbabies knows and appreciates quality just as much as you do.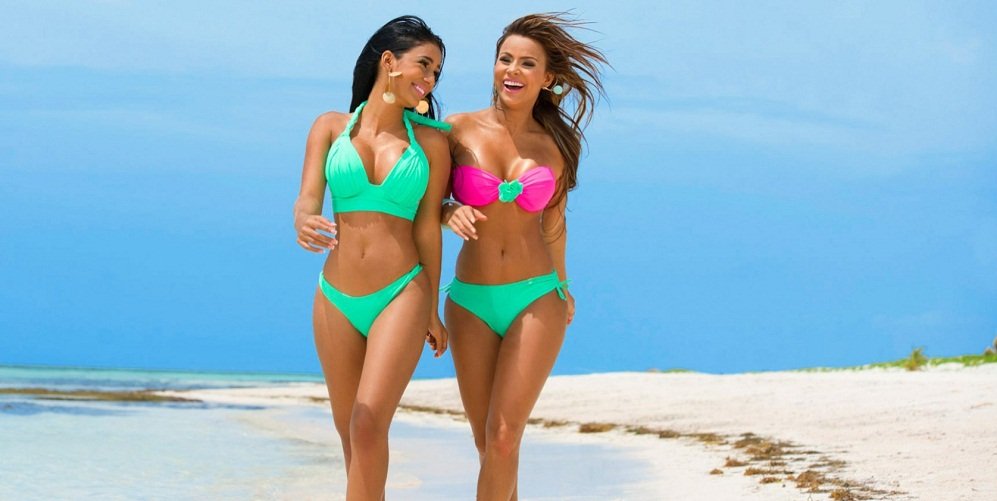 Their competition suits include the best quality available on the market, so you have the guarantee that they will fit you perfectly and look great every single time. Now there is nothing stopping you from competing at the highest level! Waterbabies Bikini takes care of the bikini so that you can focus on the other important parts of your next competition. They handle the suit and offer you amazing designs that won't fail to impress.
Custom Bikinis from Waterbabies Bikini
When you want nothing less than the best, you might have a hard time finding the bikini you want. If you're truly looking for a suit that looks unique and has never been done on the stage before, Waterbabies Bikini has the ability to allow you to get custom bikinis. You can create the ultimate suit from scratch by adding one detail at a time, according to your preferences. This is a great benefit because it can set you apart from your other competitors.
Choose the color, design, materials, and more. Feel free to add some glamor by including crystal patterns and luxurious back or center connectors. Then gemstones will make you look like the star of the contest.
Waterbabies Bikini provides a plethora of connectors, and they clearly specify the sizes so that your suit will fit perfectly. The options and connectors are diverse for bottoms too, so you will be closer to perfection than ever before.
Finally, if you have any questions, you can rely on their exceptional customer service. They reply quickly so your order won't be delayed. Waterbabies is, of course, available on social media so you can check out their latest news.