"Vanity — definitely my favorite sin," Al Pacino can be recalled saying as he played the Devil in one of the most thought-provoking movies of all-time, "The Devil's Advocate". The rest of us can agree, most specially come Valentine's Day.
The look, The Style, The Gal
Whether you want to get a guy, impress a guy or simply want to be beautiful for you and nobody else, here are the top 7 outfit ideas that will make you a V-Day knockout (that's a promise):
#1. Red Dress
The trick to wearing this rather striking and powerful dress around Valentine's is to consider where you're headed to for a date, who you're going out with but also your age. If you're around your 20s and beyond, you want the red dress to make you look elegant and sophisticated. A-line to the knees with an off-the-shoulder collar line is fine. An elegantly cut, pencil skirt to the calves is breathtaking. If you're going all out on a formal affair, a full length red dress will be called for and, trust us when we say that you will be stunning!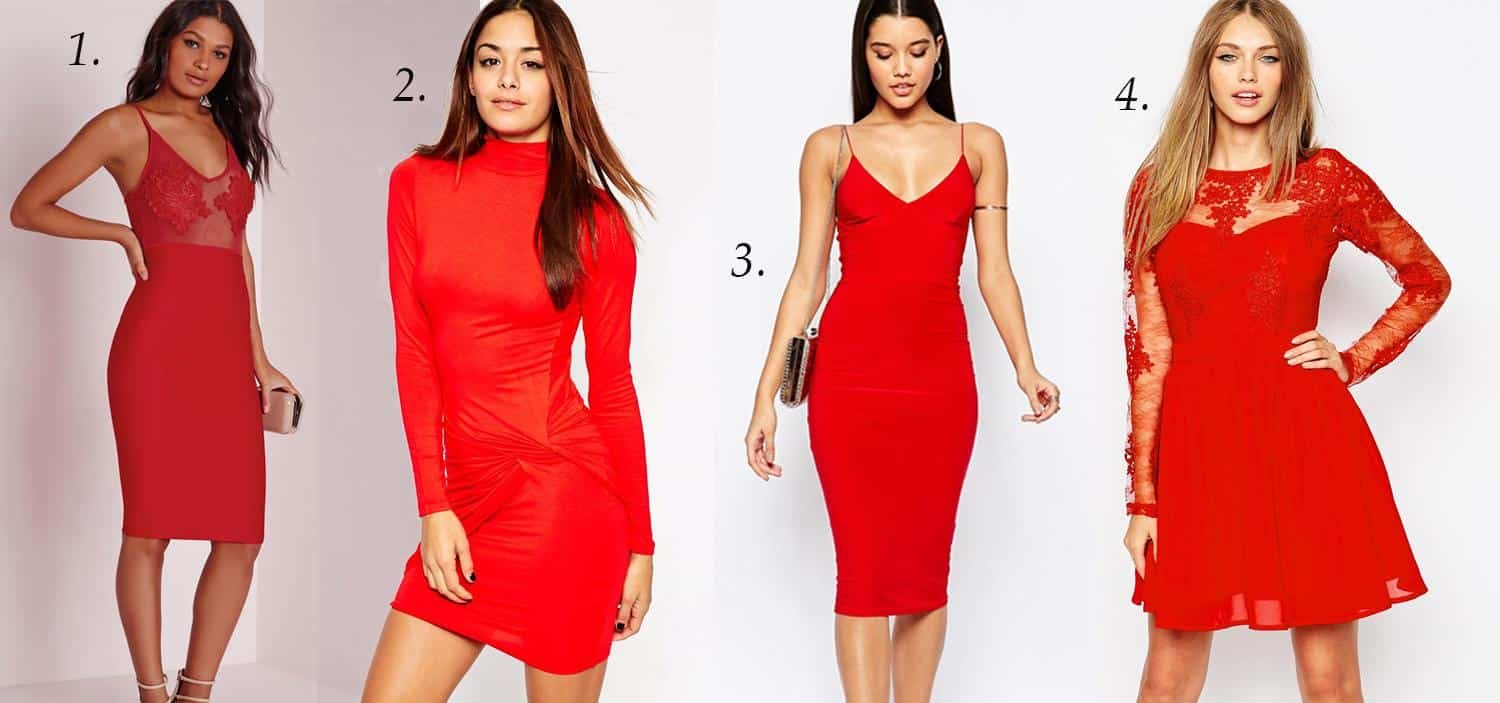 Don't forget to check out our gorgeous Valentine's Day date night makeup ideas.
#2. The Dainty Dress
If a red dress is too powerful for you, wear the true color of love: pink. Put on a blush in a light pink dress will best fit the girly teen. Beyond that, old rose shades and hot pinks will help you make an entrance and leave a memorable V-Day moment. Glitter, stone and buckle details will wither add to your ladylike sparkle or a punch, depending on how you envision to use this accent.
#3. Lace Dress
Beautiful and classic in every shade, lace is the fabric that's made only for women, not girls, to enjoy. Keep in mind though that lace must be thoughtfully worn. Here's what we know about lace: it's more challenging to wear lace a dress in all lace material, and it almost always has the tendency to make the wearer look older, most especially when dull colors, yes including black, grey and white, are used.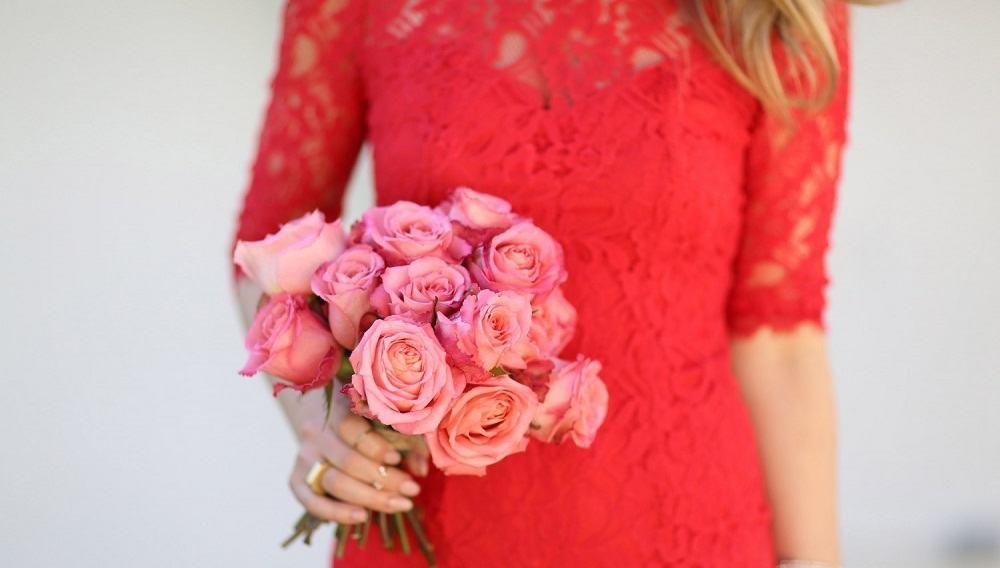 The much better way to use lace is to either use a dramatic lace top or a pencil skirt. Use a tailored material half of the way. In the same way, for one-piece dresses, the ones with lace collar, sleeve and hem details give you a perfect balance of strong yet feminine.
Also See: Top 20 Unique Date Night Ideas
#4. Dress with Rose Details
Get inspired by one of the most breathtaking runway shows of 2016, the Dolce and Gabbana Fall 2016 collection. It features the rose as the rose as the theme that connects the entire collection. All the dresses from the crepes to the satins and silks were beautifully accentuated by bold rose prints or embroidery. Of all the Valentine's Day beauty tips, nothing can be more romantic than wearing your lovely red rose like this.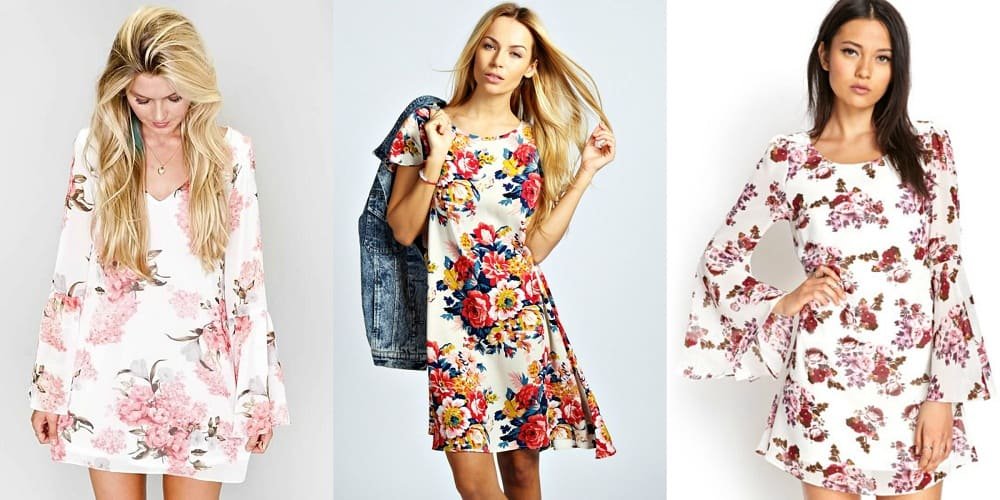 #5. Crepe Dress
Crepe is a fabric that can be used in sophisticated cuts and yet feels like heaven for the softness and comfort it brings to you. If you'd rather be game and not stiff with your date, you can stay feminine and yet still be able to freely move around in this dress. For confidence that knows no bounds, don't forget to treat with a Nova derm eye cream. It floods your skin with peptides, retinol, collagen and hyaluronic acid guaranteed to help keep your skin plump and healthy looking throughout date night.
#6. Sequin Dress
Get up and about dating in one of the biggest trends that persists through this year, the mirror dress. It will look good in it but, you have to be careful with the cut you're getting and make sure that it will be appropriate to wear where your date is taking you to.
#7. Full Length Dress or Skirt with High Side Slits
Perfect for showing off those long, shapely legs! This dress is oozing with style and sophistication. All you have to do is to make sure that you're wearing the right pair of ankle strapped sandals, ankle boots or wedges, and the attitude to match.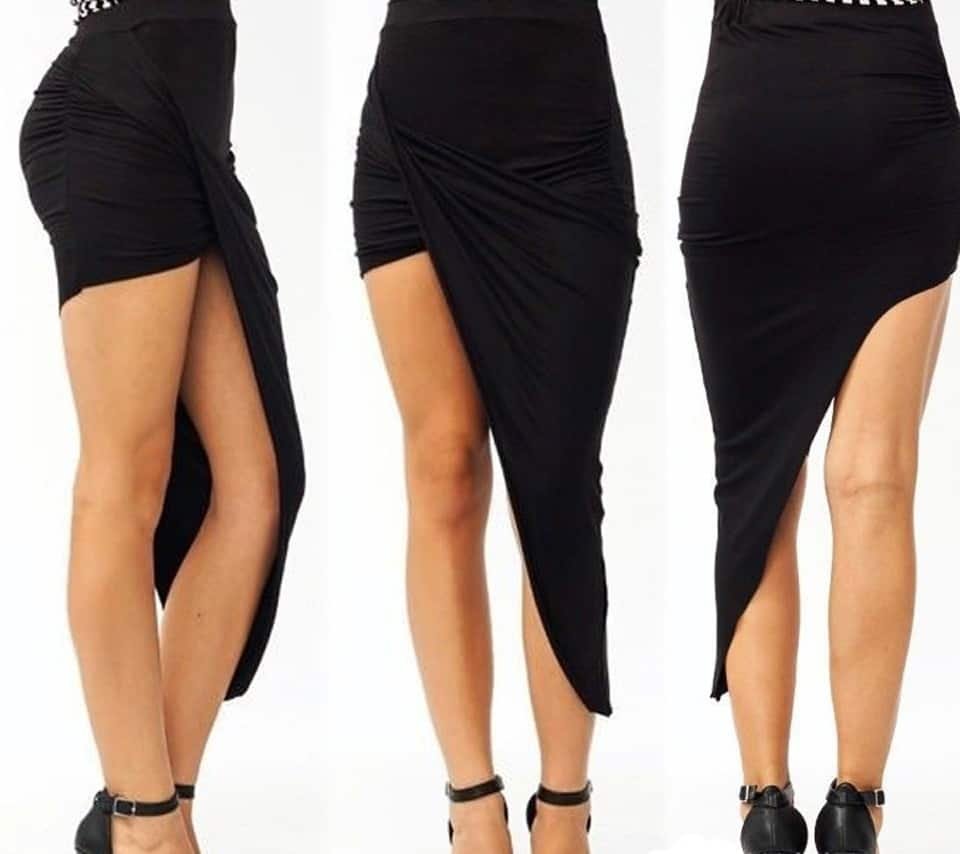 CONCLUSION
Somehow vanity is at its peak just as people converge to celebrate the most loving season of the year. Put simply, how can wanting to look good and be desired be a sin? Let's agree to make it a non-issue around this time of the year now, shall we?
Save